Afternoon Grouse Hunting With Video
Photo Credit: Keith Knoxsville
I took a break from web work to see if I couldn't bag a grouse and maybe clear my mind. I've been pretty distracted lately. I lost my dog and best friend to cancer a couple of days ago, and its sort of the thing dominating my head space. Anyway, I usually take my 10/22 to shoot grouse. It's more challenging than the shotgun and you don't have to pick out any shot. But today, after the first couple fruitless miles of walking, I decided I didn't need a challenge, I just needed to bag something and feel good about it.
I even managed to turn on and start recording on the action cam, a knock off go pro called a Wespire for the fraction of the price. It was clipped onto the front chest strap of my backpack. Its a decent camera, although it was aimed poorly. Its still a good test of quality, and its kind of fun to share the environment I was in to hunt grouse.
I Wish I had mounted the camera a little better so that it was pointed directly at where I was pointing my shotgun, but its still a good example of the quality of the video that can be taken by the GoPro clone.
I used #8 lead, in my 12g Benelli Montefeltro, with an improved cylinder choke. Worked well for a ~30 yard shot, but really should have used #5 or #6.
I ultimately walked about 8.25 miles over about 2 hours, spent about 5 dollars in gas, driving time for the round trip is about an hour, and I got one grouse that dressed out at 10.4 oz. Considering an organic, free range, hormone, and antibiotic free, boneless skinless chicken breast can cost anywhere from 4.99 to 12.99, I did just okay.
Its more about getting out, seeing and experiencing nature, getting a little exercise, and clearing my mind for a bit. Hunting is a good experience even if you aren't able to bag your target game. I was happy to have something to bring home.
The Wespire 1080p
camera worked great, and at a fraction the cost of a Go Pro. Its currently unavailable on Amazon, but I think the next step up might be the SJ7000
. It has a higher resolution and frame rate for slow motion action.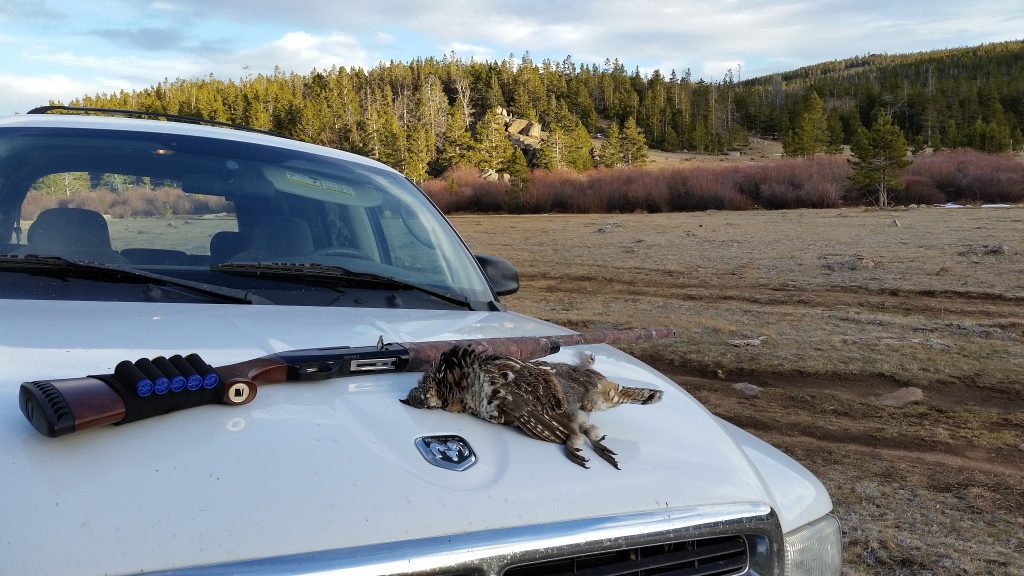 If you have any problems with the video, It can be seen on youtube: https://youtu.be/72_D1Lt5ges
Tags: 12g, benelli montefeltro, grouse, hd camera, hunting
Comments