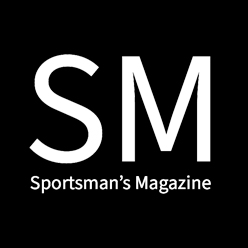 We finally got our hands on the Beeman Chief II PCP air rifle in the .22 caliber. With no manufacturer or distributor relationships to speak of, we simply had to poke around and get a hold of one wherever it was in stock. Hopefully, we'll also get a Diana Stormrider II in our hands for a side by side test, but for now we are happy to play with the Beeman Chief II, and share our thoughts.
Barrel Length
|
21.5 inches
Overall Length
|
39.0 inches
Weight
|
6.8 lbs.
Action
|
Bolt
Magazine
|
10 shot detachable
Sights
|
Fiber Optic Fixed
Safety
|
Lever
Stock
|
Hardwood
Velocity
|
830 FPS
Shots Per Fill
|
35 Max
Air Volume
|
136 cc
Max Pressure
|
2000psi
The air gun and air rifle world has seen huge leaps in the last few years. A few manufacturers started making names for themselves with some high FPE producing air rifles. PCPs started to receive a lot more competition, manufacturing consistency increased, and today manufacturers are producing more power, quality, and accuracy, at a lower price point.
With so many entry level PCP air rifles on the market, like the Beeman Chief II Benjamin Discovery, and Diana Stormrider, its hard to know which one is best to start with.
The Chief II is an updated version of the Chief I, adding a moderator to the barrel, and a 10 shot rotary magazine, but otherwise, it's mostly the same.
Initial thoughts
Straight out of the box, the Chief II got a thorough inspection. The Beeman Chief II is nicely finished. The coatings on all the machined parts look good, sharp edges are sharp and round surfaces nicely rounded. The wood stock is also nicely finished, especially for a PCP that costs less than the stock on most real firearms. We were unsurprised by the similarity in design to parts on many other budget PCPs, but pleasantly surprised by the overall quality. Handling the rifle revealed a loose barrel band that needed to be tightened up with a hex key, but it was otherwise ready to be pressurized, and shot.
Field Tests
While we did shoot the Chief II with the stock fiber optic sights, we mounted a Simmons Truplex fixed 4x32mm scope for the rest of our testing.
We did not sight in the Beeman Chief II on a perfect day. Sure it would have been nice, but we played the hand we were dealt, which was a windy frigid day in the Eastern Sierra. Wind was blowing 5 to 10 mph from left to right, and 30 mph gusts were frequent. Shots were taken from a seated position, with minor shooting support provided by the back of a vehicle.
We set up target paper at 30 yards, and shot groups with 18.21 grain Barracuda Hunter pellets and Crosman Domed 14.3 grain pellets.
A windy day is awful for shooting groups, but also very realistic for how the Beeman Chief II will be used, hunting small game under similar high desert conditions.
The trigger on the Chief II takes some getting used to, but was consistent, and aside from one obvious pull left while shooting the 14.3 grain Domed Crosmans, the Chief II produced good groups for 30 yards under bad conditions.
The 14.3 grain Crosman Domed pellets produced a tighter group than the 18.21 grain Barracuda Hunters, they were also the second group to be shot. Aside from one obvious pull left, accuracy could have improved due to becoming more comfortable with the air rifle.
We didn't measure out the groups. Given the windy conditions, it seemed silly. Perhaps we'll repeat the test on a nicer day. You can look at the photos and judge for yourself.
The Beeman Chief II includes a degassing tool, and wrench to tune your rifles power setting.
Critical Observations
All we can say about the safety of the Beeman Chief II, is that it sucks. Given the many different types of safeties that could have been used, aside from maybe cost factors, it is hard to understand why Beeman went with the lever type. Its tucked up so close to the stock that it makes it cumbersome to move, and it feels gritty and spongy, versus having any sort of binary feel that very easily indicates a safe versus a ready to fire position.
The 10 round magazine is a nice feature on an entry level PCP. Repeated shots without manually loading each pellet is really nice. However, the magazine lacks rigidity and is a little finicky, but it works. Once you get the hang of loading the magazine, it's much less of a pain in the ass, but it would be cool to see a design and material update.
The Beeman Chief II is an unregulated PCP. The shot strings get less consistent as the reservoir pressure decreases. You'll get plenty of shots off before it becomes much of an issue. This of course, is not specific to the Beeman Chief. It's not really a criticism, but something worth considering if you are in the market for a PCP. If its a huge issue for you, its possible to buy an aftermarket Mk9 regulator kit, but will add some cost.
Hunting and Plinking with the Beeman Chief II
Desert jackrabbit hunting with the Beeman Chief II is a workout. A more stationary hunt or plinking would be fine, but the Beeman Chief II is hefty. The weight is closer to a center fire rifle, and much heavier than a scoped Ruger 10/22. It really needs a sling mounted to it, so that its easier to tote around. While it has plenty of power, it's still a sub 30 foot pound air gun, and has a much more arching trajectory than a 22 long rifle.
While accuracy was great, even at 100 yards, the holdover at 100 yards was about 14 inches, and at 70 yards it was between 2 and 3 inches. We still saw great bullet deformation at 100 yards, and calculated the energy at 100 yards with 14.3 grain pellets to be about 6.5 foot pounds.
Conclusion
For a sub two hundred dollar PCP, we got a lot more than we were honestly expecting. We weren't just pleasantly surprised, we were genuinely impressed. Our minor gripes about the magazine, and a less than awesome safety, border on nitpicking.
The Beeman Chief II is a performer, and great value for money. It's accurate, powerful, stabilizes a range of pellets and pellet weights, is easy to charge with a hand pump, and has more than enough shots per fill for a good small game session. With a few good hours behind the trigger, and a ton of fun. We can honestly, and without reservations, recommend the Beeman Chief II to anybody looking for an entry level PCP for plinking, small game, or pest control. Just plan on adding some Uncle Mike's Sling Mounts and a comfy sling.
If you end up purchasing any PCP air rifle, you'll need a high pressure air pump. We've been using an affordable($49.99) High Pressure Hand Pump without issues, and can affirm it will get the job done.
Tags: air gun hunting, Air Guns, Beeman, Beeman Chief II, Budget PCP, PCP air rifle
Comments