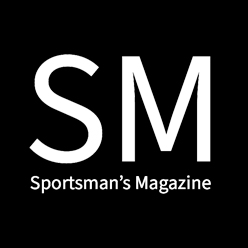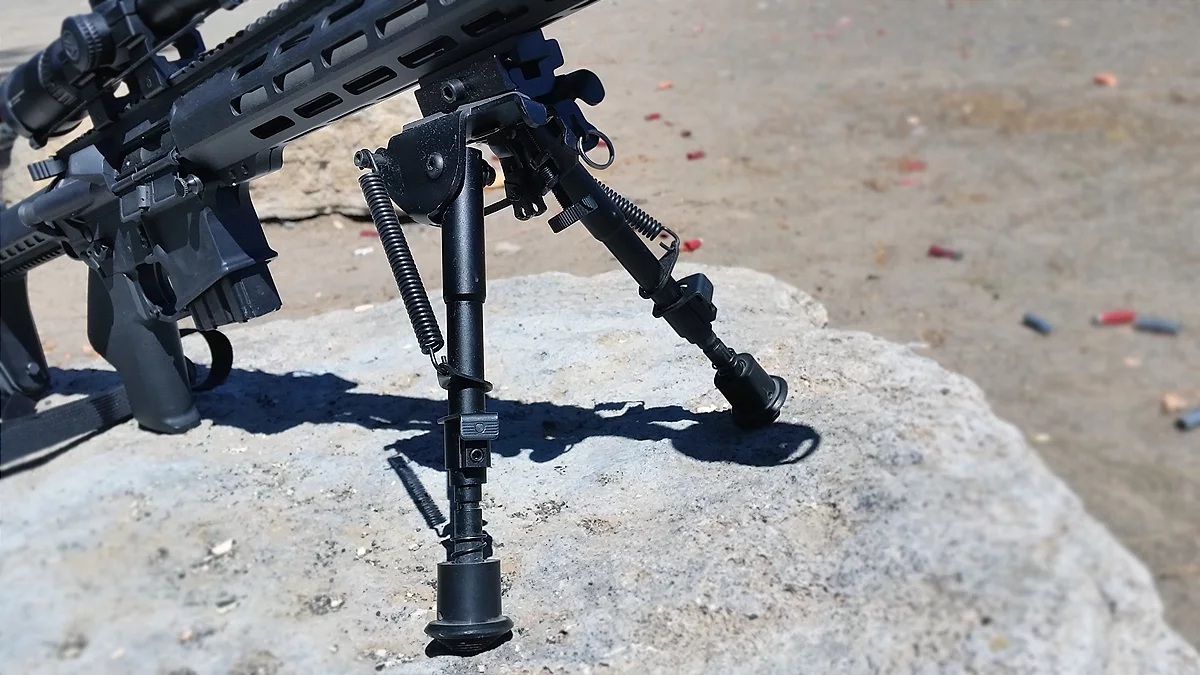 Materials
|
Steel and Aluminum
Adjustable Range
|
6 to 9 inches
Finish
|
Black Anodized
Settings
|
5 Leg Lengths
Mount
|
Sling Swivel
Accessories
|
Includes Picatinny Adapter
Price
|
$23.99
CVLIFE Bipod – Initial Thoughts
The CVLIFE Bipod is a budget, no-frills, rifle bipod. Its crude, lacks refinement, utilizes large clunky external springs, and has some rough edges and weird shapes, but successfully extends and collapses without issues. The CVLIFE Bipod is designed to attach to a sling swivel mount on a wooden stock, but also includes an adapter for mounting onto picatinny rails. While its a nice feature, allowing it to be used across a range of rifles, it does add to the overall bulkiness, height, and chunkiness of the bipod.
CVLIFE Bipod – Field Test
We used the CVLIFE 6-9 inch bipod at the range, on both a 270 with a wooden stock, and our AR15 test platform with a picatinny rail. The 6 to 9 inch range is sufficient for shooting off of a table or bench. We also used it in the field whilst predator hunting. There really isn't too much to say about the user experience, except that it gets the job done, assuming you set it on something, or are shooting prone from a high spot where 6 to 9 inches of elevation is sufficient. The feet are easy to adjust, although the springs for the feet are a little weak compared to the very stiff springs used to aggressively fold the legs. Some improved geometries or minor design tweaks would definitely make things a bit 'smoother'.
CVLIFE Bipod – Conclusion
We can't say we dislike it, nor can we say we love it, but we can certainly appreciate the CVLIFE 6-9 Bipod for being a functional bipod at a twenty-four dollar price point. The folding and collapsing action could feel better, and the feet could have greater springiness, but it's hard to be critical of a cheap bipod that works. Match your expectations to the price point, and don't expect it to replace a Swagger, Magpul, or higher-end Caldwell bipod, and it will serve you well for most applications needing a 6″ to 9″ bipod.
Tags: bipod, CVLIFE
Comments