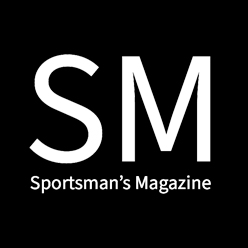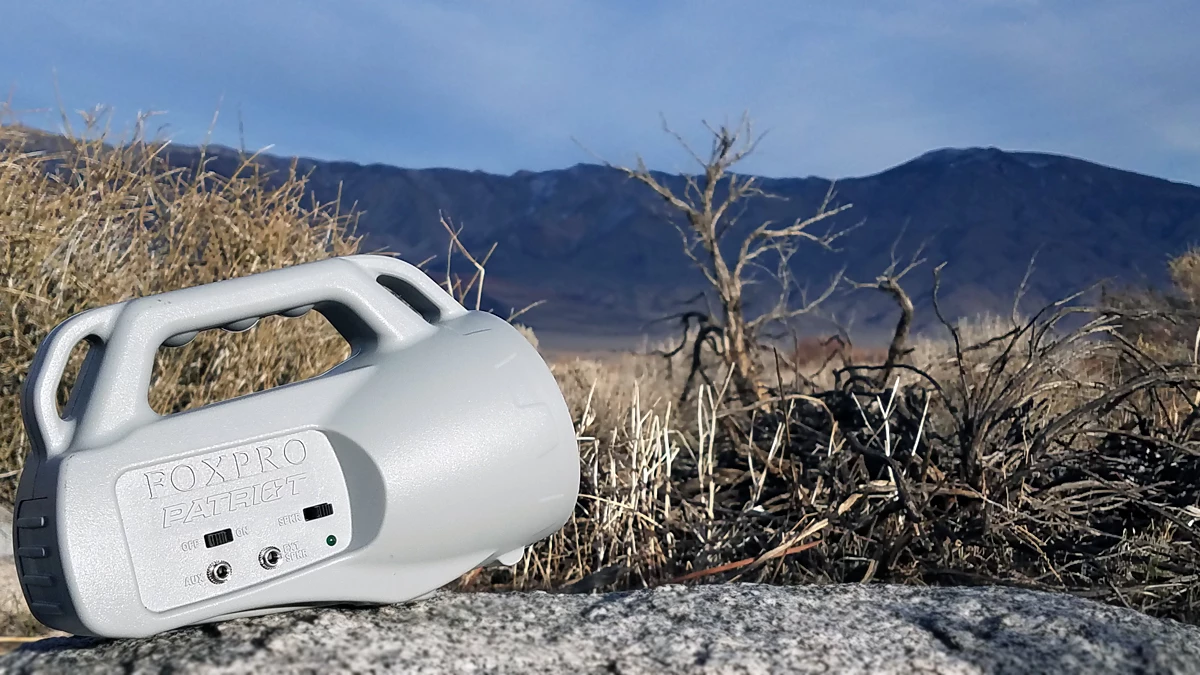 Materials
|
Plastic
Size
|
7.5" x 3.75" x 5"
Weight
|
3.00 lbs
Batteries
|
Call 4x AA Batteries, 1x 9 Volt
Programmable
|
Yes
External Speaker Jack
|
1x 3.5mm
Auxiliary Device Jack
|
1x 3.5mm
Sound Capacity
|
300 (35 preloaded, 100+ Free Downloadable)
Internal Memory
|
4GB
File Compatability
|
16B, FXP, MP3, WAV
Country of Origin
|
USA
Manufacturer
|
FOXPRO
Warranty
|
3 Years
MSRP
|
$164.95
Purchase Price
|
$139.99
We purchased the FOXPRO Patriot because we were interested in trying an affordable and feature-rich electronic predator call with the ability to load additional sound files. The majority of electronic predator calls at the price point of the Patriot are not programmable and are also foreign-made.
Short of engineering your own call, assuming you have the programming and engineering background to do it, out of a BlueTooth capable microcontroller, there isn't a more feature-rich e-caller on the market for the same price. Post a comment, if we've missed an option, but aside from some more obscure, or hardly reputable options, we think this is it.
First Impressions
Our first impression of the FOXPRO Patriot starts with the packaging. The box that the Patriot comes in has product diagrams that highlight the plethora of functions and features. The packaging proudly states that the Patriot is American-made, comes with 35 preloaded sounds, and can hold and access 300 sounds. Additionally, FOXPRO provides online access to 100+ free downloadable sounds.
The actual call is compact at 7.5″ x 3.75″ x 5″, and pretty light at 3 pounds. It is also well designed with a built-in carrying handle, is molded from durable plastic, and should hold up to some abuse from bouncing around in a backpack.
The TX433 remote is also built of the same durable plastic and looks like the hybrid of a tool from Star Trek: The Next Generation and a late eighties or early nineties cell phone. Upon turning on, an electronic notice asks you to extend an almost comical antenna which adds to the goofy retro sci-fi feel of the remote.
The remote control has all the button features you would expect, such as power on/off, volume on/off, mute, scroll up/down, play/select, and 2 programmable favorite buttons. The remote also allows you to program a lot of features and preferences, like volume increments, default volume of a call, backlighting brightness, timers, and auto-off.
In The Field
The buttons on the remote are glow in the dark and are easy to see in the dark, early in the morning or late at night. The backlight and LCD contrast are plenty bright, even on a fairly low setting.
We turned on the Patriot and set it 100 yards in front of our camouflaged location. We then turned on the TX433 remote and started to test its range. While we didn't figure out its true max range, we were able to operate the call without issues from 100 yards away. The '433' designation suggests it is a 433mhz radio, which is well known for range, and implementations include long-range radio and long-range drone communications. So unobstructed, you could expect the remote to work at much farther distances.
With the volume maxed out, the Patriot isn't the loudest e-caller on the market. It peaks at about 110 decibels, which is a little shy of less featured calls from ICOtec at the same price point but is still impressive considering its compact size.
The Patriot is not capable of playing two sounds simultaneously, like more expensive models, but every sound the call does play is high quality, and the horn speaker plays them with good fidelity. The e-caller also includes a 5.5mm audio jack, so while volume isn't everything, it is possible to use louder speakers, or just get coverage in multiple directions.
We found the 35 preloaded sounds were more than sufficient for our predator hunts. We specifically targeted coyotes, and primarily played jackrabbit distress calls, including the well-known and very effective 'lightning jack'. As such, we didn't have a need to utilize the USB port to reprogram sounds, but may in the future for use on coon hunts.
We also found the Patriot was easy to use and operate while wearing thick gloves and is easy to essentially set it and forget it. The timer on the remote records how long you've been calling, which is a great reminder to be patient or possibly change up the sound being used.
The only issue we ran into with the Patriot, besides wishing it was a tiny bit louder, was the performance of the remote in single-digit temperatures. We left the remote outside in 6F weather, which caused the remote LCD screen to glitch and button performance to lag. The issue is easily avoided by leaving the remote in a coat pocket, or easily accessible brain or pouch on your hunting pack during a hunt.
Conclusion
The FOXPRO Patriot is probably the best value in electronic predator calls at the price point. It is feature-rich and works well unless you let the remote temperature drop down to some pretty miserable cold temps. While it could be a tiny bit louder, it's still very effective. At the price point, no one else has a programmable predator call that is even close to being as feature-rich. It is also American made which we prefer whenever possible.
All in all, our experiences with the FOXPRO Patriot were great, and believe it's a great value for nearly any predator hunter, save for the most dedicated predator hunters, who would be looking for a few more features or greater volume.
We highly recommend the FOXPRO Patriot as a great first foray in electronic predator calls. It would be an excellent value for someone venturing into predator hunting, or simply looking to free up hands by ditching the mouth calls.
Tags: FOXPRO, Patriot, predator call, predator hunting
Comments