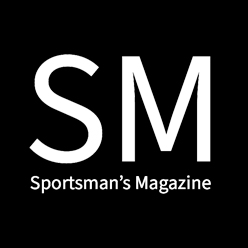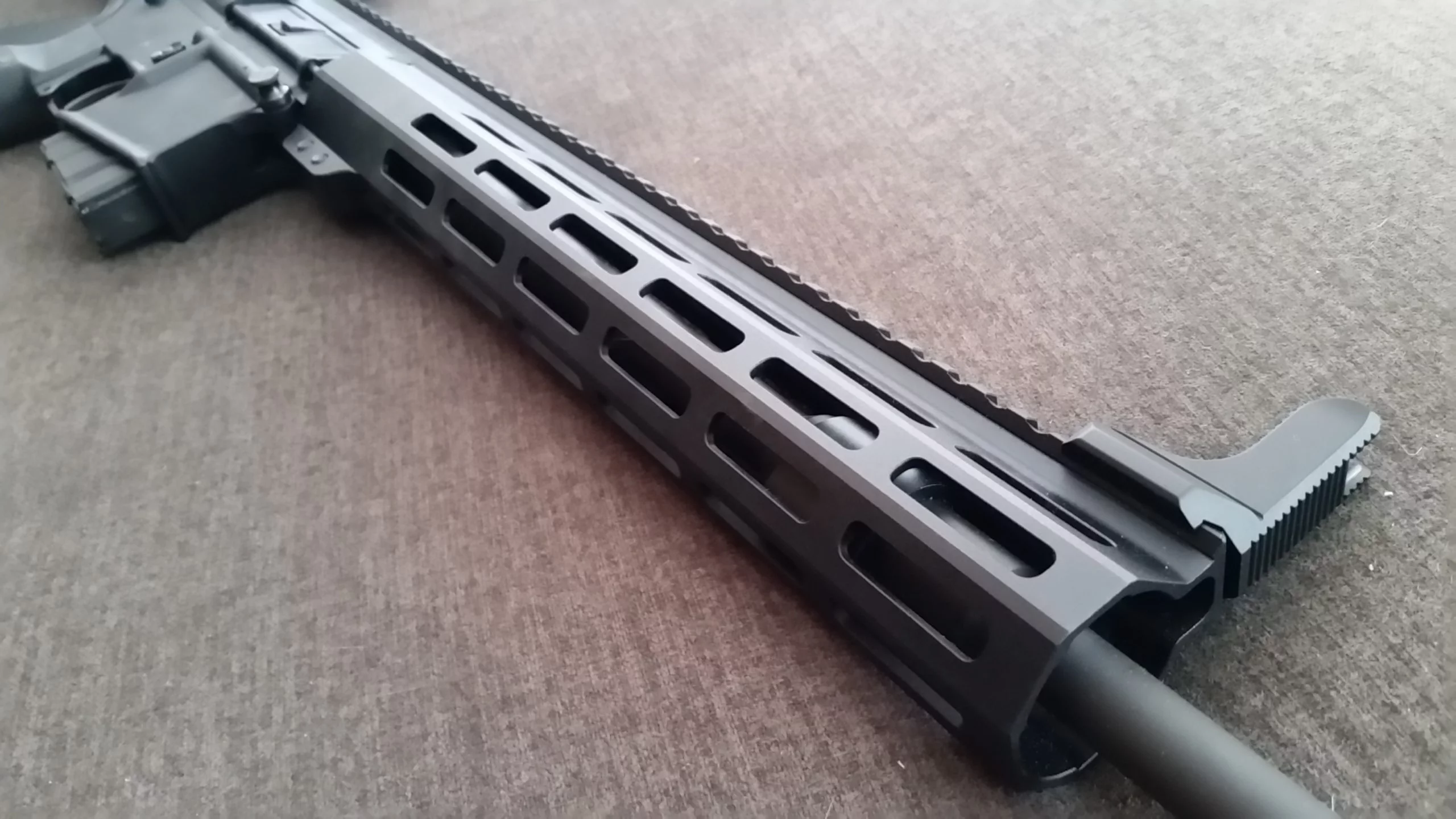 Barrel Nut
|
Included
Material
|
6061-T6 Aluminium
Coating
|
Type 3 Hard Coat Anodizing
Inner Diameter
|
1.35 inches
Installed Weight
|
7 inches – 7.3oz, 12 inches – 10.9oz, 15 inches – 12.9oz
MFG Location
|
Made in the USA
Warranty
|
Backed by the NBS Limited Lifetime Warranty
The NBS Free Float M-LOK Handguard is an American Made handguard. It features a monolithic rail machined from a 6061-T6 extrusion. The finish is a type 3 hard coat anodizing.
The handguard is relatively slim, feels pretty good in the hand. It fit cleanly over a standard low-profile gas block and features 7 sides of versatile M-LOK attachment slots. The handguard also included a barrel nut, which required no indexing! It makes it easy to properly torque the nut and even easier to install the handguard over it.
Field Tests
After installing the NBS Free Float M-LOK Handguard, we took our AR-15 to the range. Handling with the 12″ handguard was good. The rail is slim enough to get an okay C-grip. Instead of blasting a few thousand rounds of ammo through the AR, we dealt with some reload issues. We discovered that our .223 reloads had slight deformations under the shoulder, causing bad chamberings and feeds. The handguard got a beating while we tried to chamber and extract the rounds.
After changing out ammo, we spent time shooting with the NBS Free Float M-LOK Handguard. It worked well, felt good, and never moved on us. Even after the abuse.
Critical Observations
We really couldn't find any issues with the NBS. It's manufactured well, has a nice finish, it did its job, did not move, and was more than we expected from a budget handguard. It's not a premium handguard, but it is also a fraction of the price of a more premium handguard.
Conclusion
The NBS Free Float M-LOK Handguard is a great value, backed by a lifetime warranty, Made in America, and uses a non-indexing barrel nut. It is a good handguard for the price. It looks decent, and we'd recommend the NBS Free Float M-LOK Handguard for budget AR builds, but if you are willing to step up in price, you can buy a vastly superior Aero Precision Atlas S-One.
Available in 4″, 7″, 12″ and 15″ lengths.
Tags: free float, freefloat, handguard, M-Lok, mlok, NBS
Comments