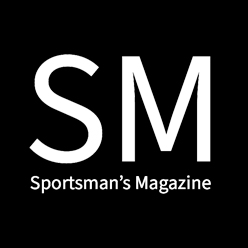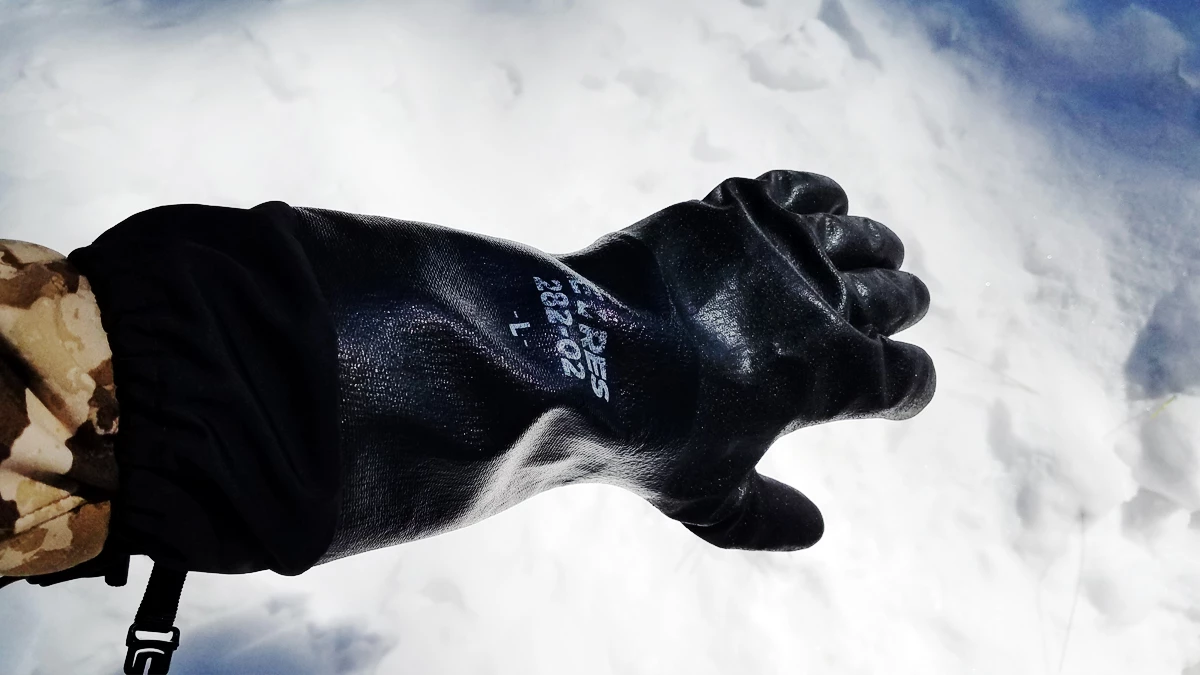 Sizes
|
M/ L/XL/2XL
Color
|
Black
Brand
|
Showa
Model
|
282-02 Temres
Materials Shell
|
Polyurethane
Materials Liner
|
Acrylic Fleece
Features
|
Extended cuff with drawcord
Waterproof
|
Yes
Breathable
|
Yes
Insulated
|
Yes
Country of Origin
|
Unknown
Price
|
$22.62 (L)
We first heard about the Showa 282-02 Temres Gloves from a blog about alpine and ice climbing. These Japanese fisherman's gloves have a cult following among hardcore alpinists. We figured if they were warm enough and durable enough for people fiddling around in the mountains with ice tools, they might just work in the duck blind. Unfortunately, the only place you can purchase them in single pairs is at www.go2marine.com.
First Impressions
At first glance, the Temres look like a pair of funny dish gloves. After sliding them on, you quickly discover they have much better dexterity than your average dish glove and are lined with soft fleece. The gloves come about halfway up your forearm and have oversized cinchable cuffs that make it very easy to pull them over the sleeves of your jacket. The palms and fingers are texturized to give you a better grip.
We were a little skeptical of how well these would perform in truly cold weather based simply on how thin they are. These gloves run on the small side and even after sizing up, we were unable to fit a glove liner inside. We'd recommend sizing up one if not two sizes from your standard glove size.
Field Test
Seeing these as a hybrid between a pair of deek gloves and shooting gloves, we were excited to get the Temres out into the field. We had some cold mornings at the start of the 2021/22 season and were able to test these gloves on multiple days of single-digit temperatures. When temps dropped below ten degrees our fingers started to get cold and really wanted to be in something warmer. That being said, they proved to be entirely waterproof, windproof and didn't make our hands too clammy like some fully waterproof gloves do. While not too bulky to get past inside the trigger guard on a shotgun, they don't leave you with the most sensitive trigger finger but we didn't have any trouble shooting in them. They are passable for operating a duck or goose call, but not ideal.
Conclusion
Having a glove you can wear in sub-freezing temps, fully submerge while setting up decoys or retrieving birds, and still have enough dexterity to shoot in, all for under 25 dollars ain't half bad. If you are out in single-digit temperatures, you'll likely want something warmer and if having a smartphone-compatible glove is important to you, you'll find these lacking. At the end of the day, these might be some of the most versatile gloves we've brought out to the duck blind. If nothing else, they are a huge improvement over the average hunting glove.
Tags: gear review, Showa, Temres
Comments