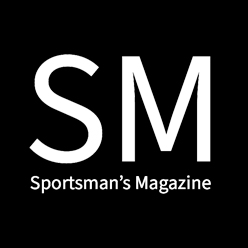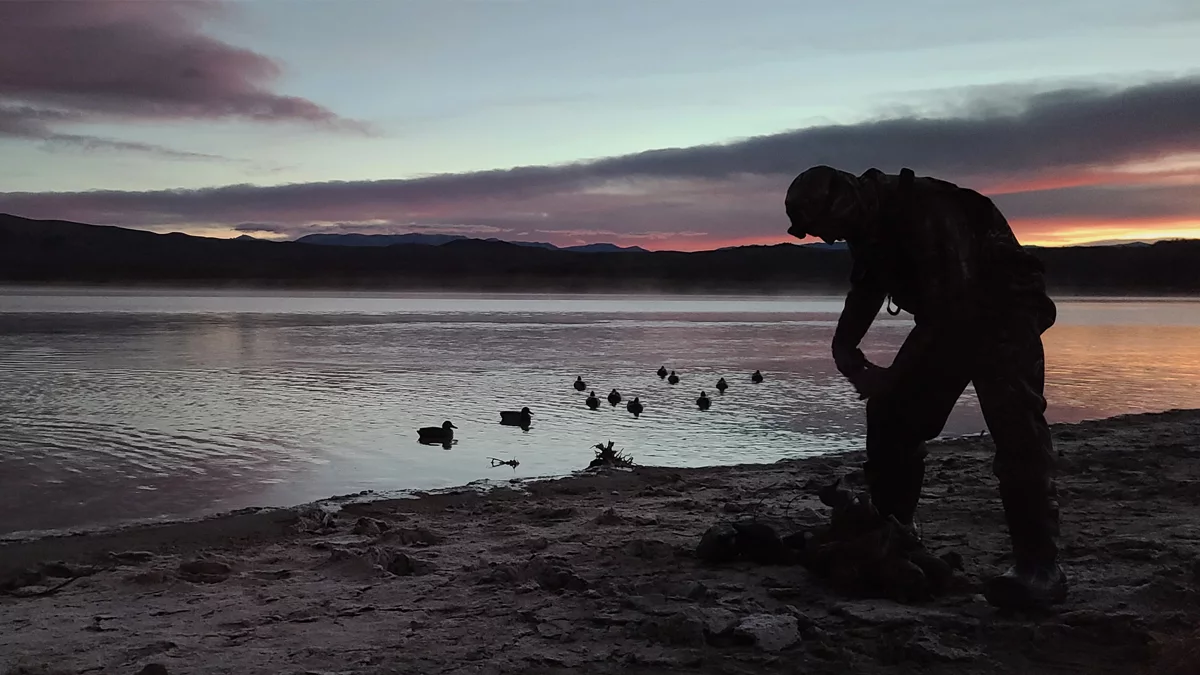 Photo Credit: Marlene H.
Interested in waterfowl hunting and wondering what basic waterfowl gear you actually need to get started? The truth is you don't need to spend a fortune, and you can probably bag birds with a shotgun, camouflage, and a stick.
Adding anything else to your gear, will greatly improve your odds, but if you had to, you could do it pretty bare bones.
The Basic Equipment:
A shotgun, some sort of camouflage or concealment, and a long stick to retrieve birds.
Shotgun
If you have one, use it.  You don't need to go out and buy a brand new waterfowl specific shotgun. A 12 gauge is ideal because of an increased pattern density and shot string, but a 20 gauge hits just as hard with the right shot size and will get the job done.
Camouflage/Concealment
You can sufficiently conceal yourself with a camo long sleeve shirt, camo hat, and natural colored hiking or tactical pants. You can probably get lucky once in a while wearing natural colors, but taking things a little further will help you break up your shape, and blend in with your surroundings. Waterfowl can see some things better than humans can, so concealment will get birds a lot closer, and give you more shooting opportunities.
A Long Stick or Pole
If you are not hunting birds over grain fields, then you'll need a stick or pole to retrieve downed birds. Of course, thats why a lot of hunters have bird dogs, waders, or a boat, but recovering birds is fairly easy with only a stick when jump shooting narrow ponds or small rivers and creeks.
Going Above and Beyond the Basics
You don't have to break the bank, and you can get by pretty minimally, while you figure out if waterfowl hunting is for you. However, when you realize how much you love waterfowling, you'll want to go the distance. Improved concealment, waders, decoys, and maybe even some sort of watercraft will change and enhance the experience, as well as your level of success. Also, success is just more fun, than unsuccessful learning experiences.  Shooting a limit and not worrying about getting wet, or how you might recover a downed duck, is a much more fun experience than stressing over recovering birds, going home wet, or even empty handed.
Camouflage/Concealment Materials and Blinds
– Camo Netting
– Camo Burlap
– Raffia Grass
– Synthetic Yarn Grass
– Layout Blind by Bulk Decoy Club
Waders
I mostly wear insulated Realtree Max5 camo chest waders by TIDEWE, because the water I hunt is cold, and fairly deep. When I hunt shallow ponds in warmer weather, I use PVC/Nylon Hip Waders by TIDEWE. Unless you have a dog, waders are a must for expanding your shooting ranges over water, and to shoot beyond what is retrievable with a stick. I really enjoy wearing my chest waders, they keep me warm and dry, and even feature a built in dry bag/pocket, warming pocket, accessory attachment rings, and shell holders.
Decoys
These are my personal preferences. I have these and use these successfully. I also think they provide the best value for the dollar.
– Lucky Duck - Spinning Wing Decoys
– Hard Core Brands Mallard Floater Decoys, 12 Pieces
– Flambeau Outdoors, Storm Front 2 Blue-Winged Teal Floating Decoys
– Hard Core Brands Teal Decoys. I don't see them on Amazon at the time of posting this, but Higdon Outdoors Standard Green Wing Teal Decoys seem like they'd be an okay replacement.
– You'll also want to rig all of them with Hard Core Brands Texas Rig, I do.
Watercraft
I use a modified Lifetime Tamarack Angler Kayak, with an anchor and a camo paint job. I've also added tons of padeye attachment points for brushing materials.
Other options, albeit much larger and more expensive, include dedicated Sneak Boats, like the Beavertail 2000 Series Stealth, which has room for two people, decoy carrying capacity, and room for a dog.
A float tube, is another option. However, I personally prefer a more rigid and sturdy craft that doesn't involve inflatables near rough water, abusive environments, and projectiles.
Don't be a drowning statistic, and never rely on neoprene waders to keep you afloat. Get yourself a reliable PFD like the Onyx camo shooting life vest, and wear it!
Final Thoughts
Nobody knows everything their first day out, and you will learn a lot about waterfowl hunting in a pretty short amount of time. With more experience, you'll likely change strategy, gear preferences, style of hunting, etc. So acquiring equipment as you need it, makes better sense than splurging on gear you potentially wont want or use later. Whats important is getting outside, sharing the experience that waterfowlers love and enjoy, and learning as much as you can along the way.
Please Stay Safe!
Fast moving water that is only waste deep can easily sweep you under.  Winds can cause large waves on waters that were nearly dead still out of nowhere, and capsize your boat or kayak. Hypothermia can render a person unconscious in less than fifteen minutes in cy waters. Thats probably less time than it would take you to fumble to a shore line in bulky waders.  If there is any chance at all, that you will be in, or crossing water, wear a PFD. I use and recommend the Onyx camo life vest. Its designed for shooting, and has mesh on the shoulders where you shoulder your shotgun.
Tags: basic gear, duck hunting, gear 101
Comments