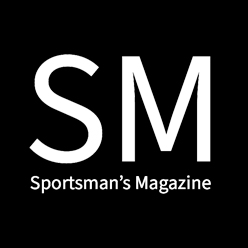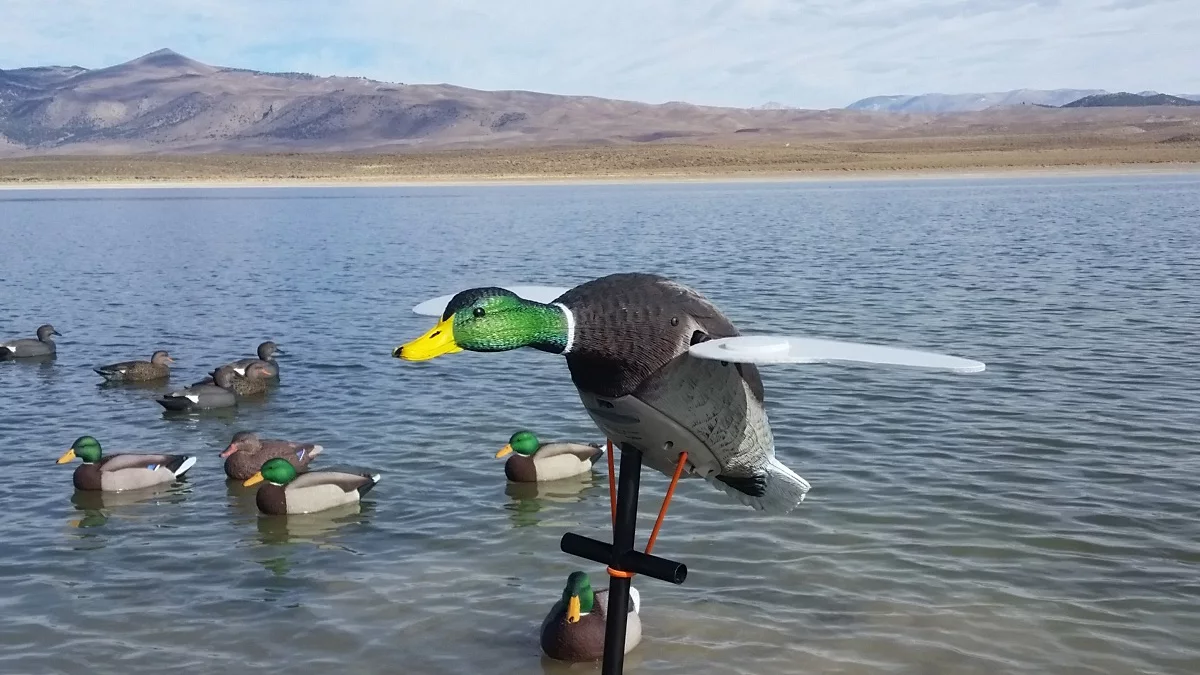 Photo Credit: The Lucky Duck Junior II setup near the kill zone of a decoy spread on big water.
Body Materials
|
Made from Durable EVA plastic
Wing Materials
|
Corrugated wings
Wing Mounting
|
Magnetic
Batteries
|
4 AA batteries
Battery Life
|
12-14 hour run time, waterproof on off switch
Stand
|
Collapsible stand/Stake included, Easy bungee mounting system
Remote
|
HD remote kit ready
Warranty
|
1 Year
Cost
|
$58.99
The Lucky Duck Junior II is a spinning wing decoy that will bring ducks into your decoy spread. It works great on big water, in fields, or tucked away water holes where visibility could be limited. Realistic mallard drake carving looks very realistic.
I used the Lucky Duck Junior II version that included a remote for the first time last season, and it was a game changer. The non-remote version is cheaper, but will accept the HD Remote Kit if you want to add remote functionality later.
I didn't get to use the Lucky Duck Junior II all of the 2019 season, just the last bit of it, but I realized I had been missing out. I'm not a great caller, so the spinning wing decoy helped get last minute commitment over decoys, as well as attract ducks from longer distances than a spread of only floating decoys could. Place a spinner at the end of a landing path in your decoy spread, and its sure to get birds to flare right in the middle of the kill zone.
Compared to other similarly priced spinning wing decoys, like the MOJO Outdoors Elite Series Mini Mallard. I think its the best bang for your buck. Its quieter than other decoy brands, and hardly vibrates. The spinning motion speed seems standard for the industry, and maintains a natural 'flicker'. The remote also has a random setting, that turns on and off the spinning, to avoid having it look mechanical or unnatural.
The Takeaway
Spinning wing decoys bring the ducks, the way only an expert caller possibly could, and probably even better for longer distances. If you are going to take a serious dive into duck hunting, want to limit, and want to add spinning decoys. Go big! I wish I had initially bought the Lucky Pair II for 129.99, and the Lucky HD Remote Kit for 49.99 to control them both.
The version I bought last year was 79.99, and included a remote installed in one decoy. I believe its a version made especially for Rogers Sporting Goods. While it works great, I wish I had more, hence the recommendation above.
Get a Lucky Duck spinner, put it in the right spot, and shoot your limits!
Tags: decoy, ducks, geese, junior II, limit, lucky duck, spinning, spinning wing decoy, waterfowl
Comments