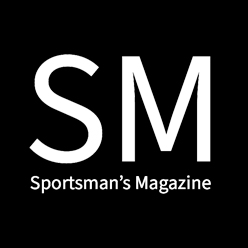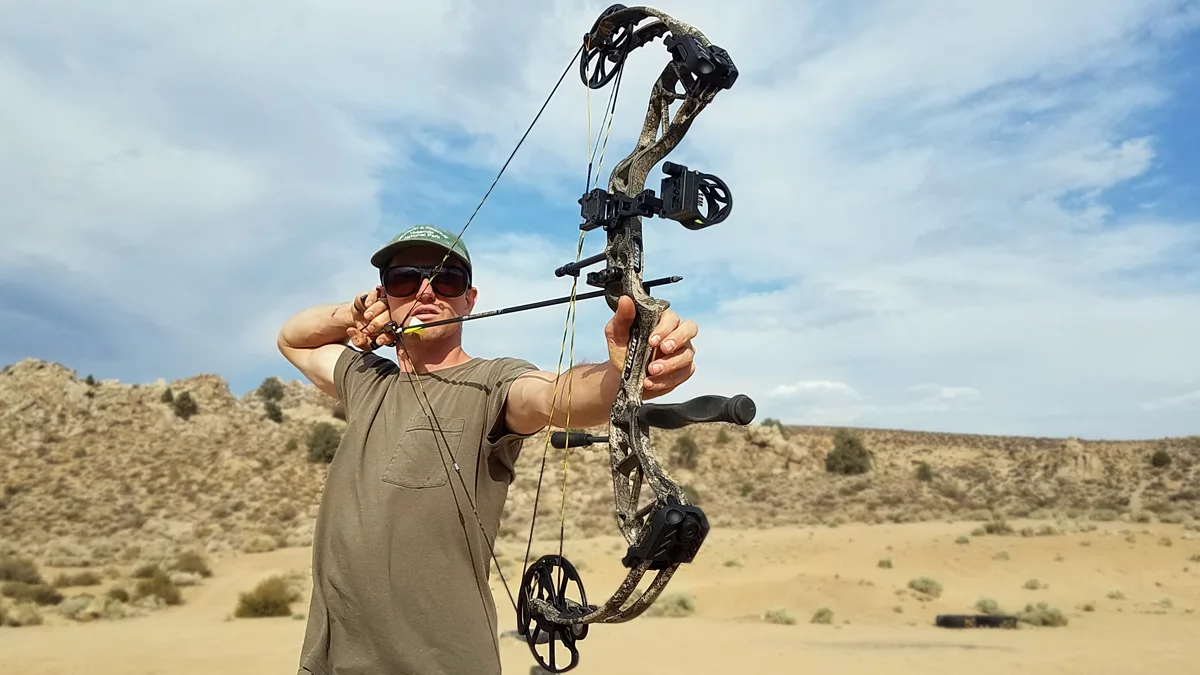 Cams
|
Single
Draw Length
|
23-30 inches
Axle to Axle Length
|
32 inches
Brace Height
|
6 1/4 inches
Draw Weights
|
45lbs-60lbs, 55-70lbs
Let Off
|
80%
Weight Bare Bow
|
4.3 lbs
Weight Equipped with included accessories
|
5.8Lbs
IBO
|
330 FPS
String
|
Bear Contraband
Color
|
True Timber Strata
Price
|
$499.99
The Bear Paradox Ready to Hunt Package is an entry-level bow that comes equipped with all the necessary accessories to get you out the door and sending arrows downrange. For those new to archery and looking to make an online purchase, be aware that you will still need to have the bow fitted to you and most notably have your peep sight adjusted, which requires a bow press to de-tension the string and cables. If it's at all an option, we'd suggest heading into your local archery store to make your purchase and get your new bow set up by a pro.
First Impressions
One of the best features of the Bear Paradox RTH package is how easy it is to adjust at home. With a few quick turns of a hex key, you can adjust your draw length and draw weight. This bow is available in two draw weight ranges; 45lbs-60lbs and 55lbs-70lbs. This large range of adjustability makes it ideal for new archers or kids who you expect to keep growing. The single-cam system makes keeping the bow tuned, much less complicated and a good place to start if you want to learn how to self-tune your bow at home.
For an entry-level bow there isn't a lot to complain about in terms of performance. The draw cycle isn't the smoothest but ends in a very firm back wall. We did however find there to be noticeable vibration and some hand shock when firing the bow. This is almost to be expected though for a bow capable of producing such fast speeds and in this price range.
In The Field
The factory string and cables included with the Bear Paradox RTH Package leave much to be desired. We found they stretched significantly and wore incredibly quickly. After only a few hundred shots, we noticed the serving on the cable had completely worn through and started to wear through the cable itself. We replaced the strings and cables with a custom America's Best Bow String set up and went back to the range. A few hundred shots later, the serving on the cable started to show some wear, but much less than the original, and the actual cable itself showed no wear. This can be an issue with some single cam bows due to the harsh angle they can create. If you plan on shooting your bow every day, this might be something to worry about, but if you're just the occasional shooter, it's probably not something to preoccupy yourself with.
Conclusion
For the price of the Bear Paradox RTH Package, you are getting a lot of bow and some decent accessories. The included accessories aren't top of the line but if you are a new shooter, they are more than adequate to learn with. The biggest issue was with the factory string, so when you're considering costs before your purchase, keep in mind you might need to replace the original string sooner than later.
Included Accessories:
Pre-tied D loop
Tags: Archery, Bear Archery
Comments