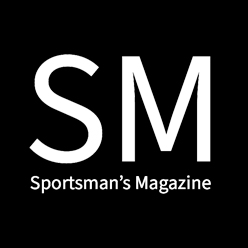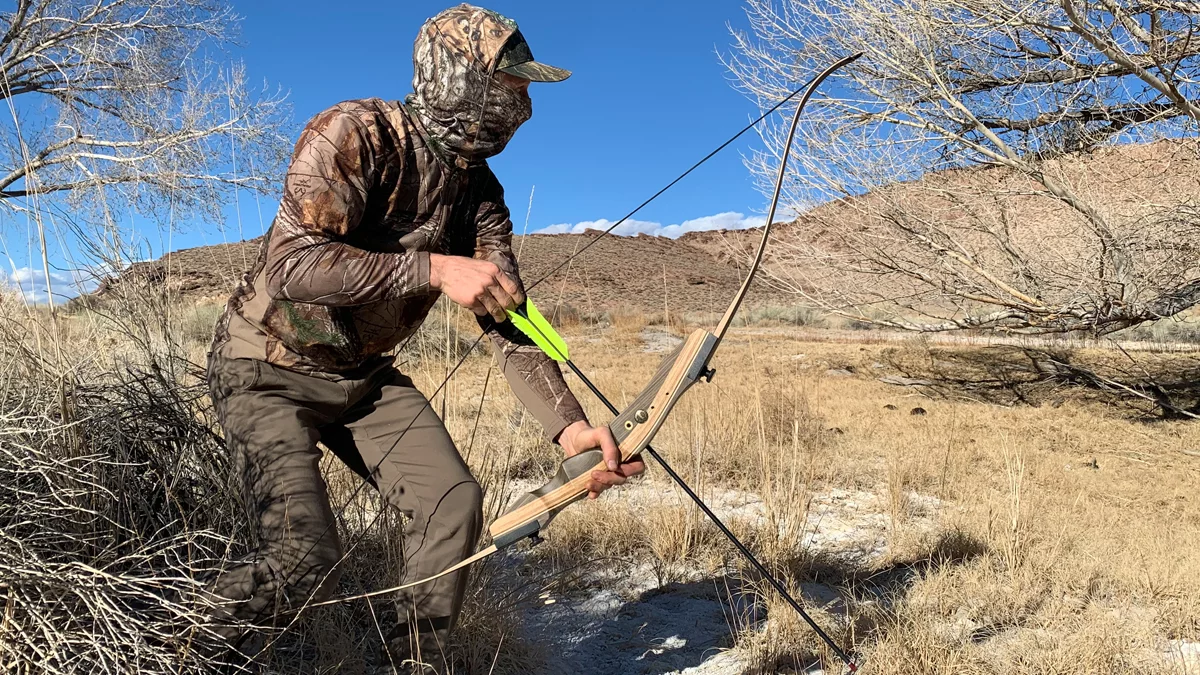 Accessories
|
Threaded brass bushing for attaching a, stabilizer, sight, quiver, reel, camera mount.
Limbs
|
Fiberglass Laminated Maple
Bowstring
|
14 strand Dacron
Draw Weight
|
25 lbs. to 60 lbs.
Draw Length
|
28 inches
Height
|
62 inches
Price
|
$99
The Samick Sage Takedown is a recurve bow that is suitable for hunting a large range of game animals, or just practicing on a target.
The Samick Sage is a takedown bow, so its limbs are removable. The limbs are attached using large knurled thumb bolts that need no tools, and are offered in draw weights from 25 lbs. – 60 lbs. Since its a takedown, its possible to have 2 sets of limbs, a lighter weight draw for practicing without burning yourself out, and a heavier set for hunting.
There are actually two Samick Sage recurve bows in my home. My wife uses a 25 lb. setup, whereas I use a 45 lb. setup. The Samick Sage, with a 45 lb. draw, meets the minimum draw of 40 lb. that many hunters agree is the minimum for deer and even elk. Lighter draw weights are perfectly suitable for small game, and even turkeys.
If you are interested in getting a great entry level recurve bow, the Samick Sage is a perfect option. It's very affordable, and a great bargain at the price point. Maybe the recurve becomes a step toward a more complex compound bow. Or maybe its just an affordable way to find out if you even like archery.
A recurve bow is also a great way to extend or introduce hunting seasons, and hunting opportunities. A lot of states have archery only seasons for a ton of game animals and birds. From quail and cottontail, to turkeys, ptarmigan, deer, and bears, a recurve bow will give you more time to hunt, what are often less pressured animals.
The stealth nature of a recurve bow may also open some doors, and provide opportunities where a shotgun or rifle can't be used.
I can specifically think of turkey hunting in Northern California as a good example. I have a friend with property where he can legally hunt turkeys with a shotgun, but gets pressure from neighbors when he does. Instead of telling the neighbors to pound sand, he lets friends hunt turkeys on his property with a bow, because its discrete.
So whether you want the opportunity to hunt during archery seasons, or just want a fun and affordable bow, consider a Samick Sage Takedown. Thanks to modern ecommerce, you don't have to take my word for it, because its the #1 Best Seller in Archery Recurve Bows on Amazon
Tags: bow, hunting, recurve, recurve bow, samick sage, takedown bow, traditional, traditional bow
Comments