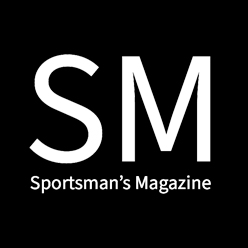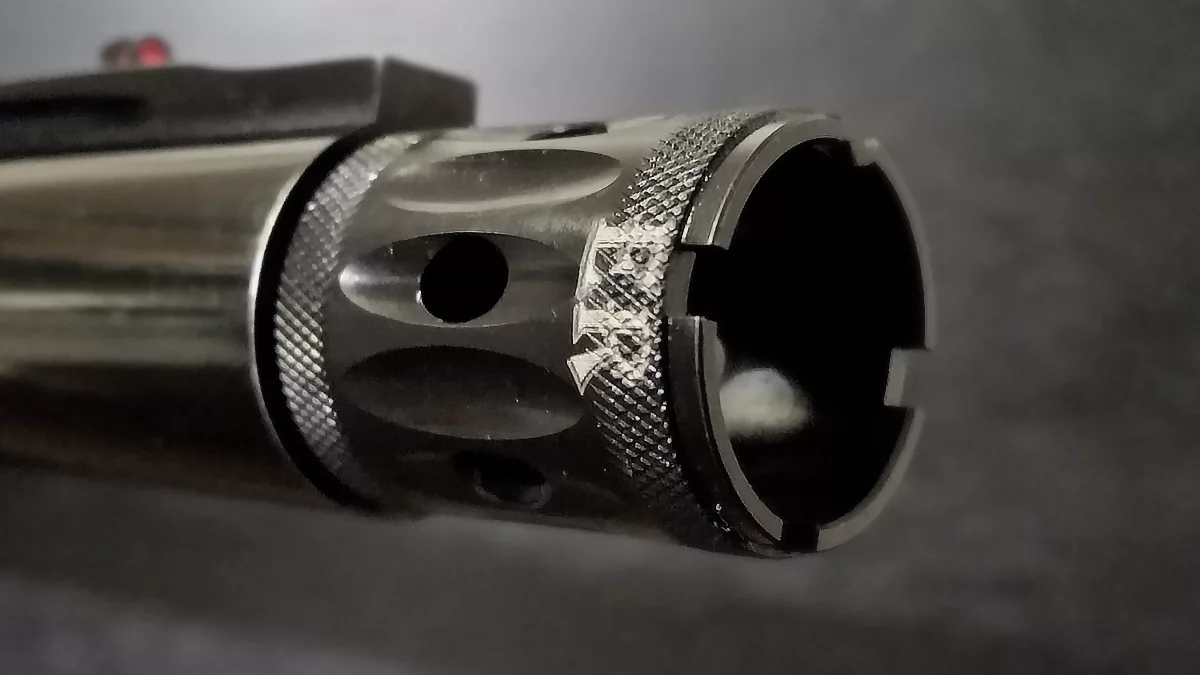 You may not have heard of the BlackMaxx waterfowl choke, unless you saw it while perusing the aisles of a Cabela's, but its unsurprisingly a rebranded choke manufactured by Carlson's.
The BlackMaxx by Carlson's is designed for use with steel, TSS, HEVI-shot, lead, or copper-plated lead shot, making it an incredibly versatile choke. Its price point at $49.99, for such a versatile choke with a lifetime warranty, enticed me to give it a try. If you are looking for a similar choke that has no size or speed restrictions with steel shot, check out the Cremator series of chokes by Carlson's.
The BlackMaxx is manufactured in the USA by Carlson's from heat treated 17-4 stainless steel, and has a corrosion-resistant black oxide finish. The extended choke features elliptical recoil reducing ports, as well as nice knurling for easy removal in the field. It is nearly identical to the Cremator series of chokes by Carlson's.
Pattern Test
To test the BlackMaxx, I measured a 40 yard distance with my Bushnell rangefinder, and set up target paper. I used a target with a 15″ circle and a turkey in the center.
Using a 3″ 1-1/4 oz #3 steel load, I captured a baseline with a shot through my stock Benelli modified Crio choke. I then swapped out the target paper for a fresh sheet, changed out chokes, and took another shot.
While the BlackMaxx claims the choke's elliptical ports reduce recoil and increase pattern density, I couldn't perceive any really noticeable reduction in recoil at the shoulder, but I definitely registered an increase in loudness.
A lot of choke patterning data uses a 30″ circle, so my 15″ circle excludes a lot of data, and with a single shot apiece, my test borders on anecdotal.
The 3″ #3 steel shot scored 4 lethal hits at 40 yards using the BlackMaxx, 11 total hits to the turkey pattern, and 44 hits inside the 15″ circle. The Benelli modified choke scored zero lethal hits, and only 6 total hits in the turkey pattern, but did hit 49 times inside the 15″ circle.
The .705 inch constriction of the extended BlackMaxx choke did not blow out the steel pattern, and at 40 yards seems to be a tiny bit more effective at keeping shot in the very center of the pattern, than the stock Benelli modified choke with a standard length, and a smaller constriction of .702 inches. The extended length of the forcing cone on the BlackMaxx must have made up for the minor difference in constriction size.
Field Test
The California 20/21 Waterfowl season is over, but I got to field test the BlackMaxx on a couple hunts before it ended. It patterned well, and helped me drop a few birds at slightly further distances. I bagged a nice banded Pintail, as well as a Canvasback on the last day of the season taking slightly longer shots.
I noticed that I was able to take faster follow-up shots, which I attribute to the reduction of recoil and less movement of my muzzle.
Tags: carlsons chokes, chokes, duck hunting, steel choke, waterfowl, waterfowl choke
Comments