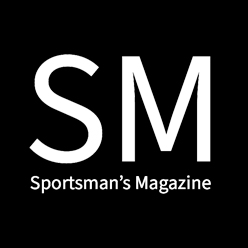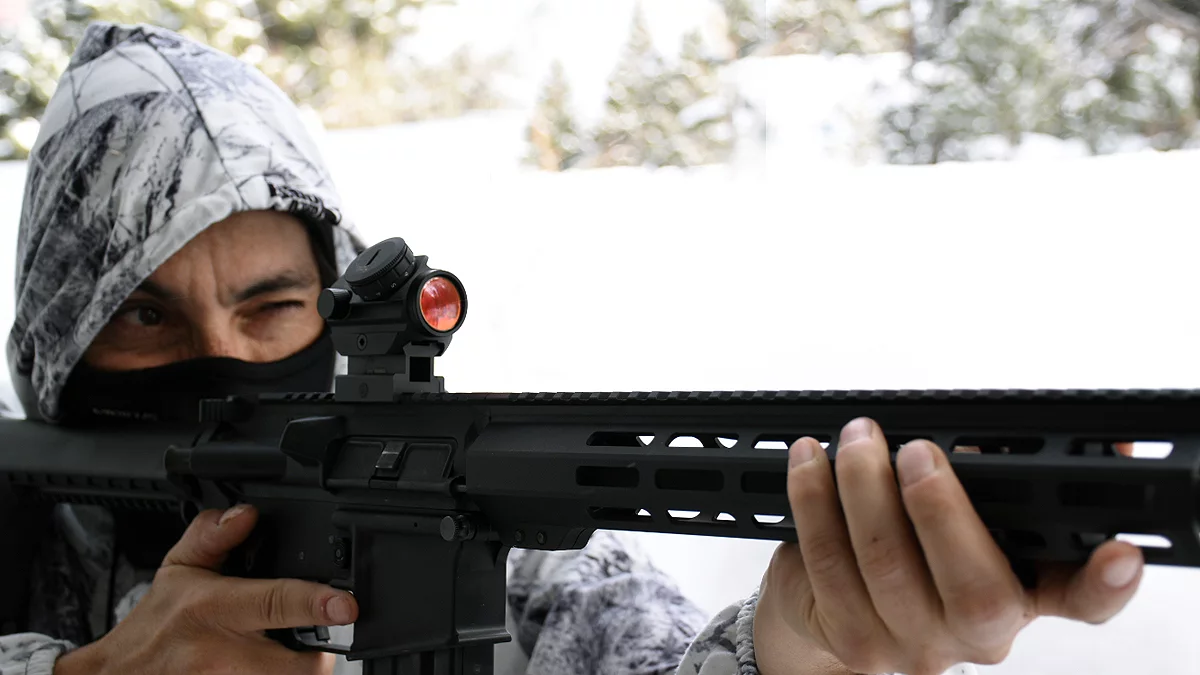 Objective Lens Diameter
|
25mm
Weight
|
3.6 ounces
Magnification
|
1x
MOA
|
3
MOA Adjustment
|
.25 MOA
Illumination
|
11 Levels. No NV Compatibility
Mount
|
None. Requires a picatinny riser mount or rail
Battery
|
CR2032
Battery Life
|
3000+ hours
Waterproof
|
Waterproof, and Fog Proof, Nitrogen Purged
Country of Origin
|
China
Warranty
|
Lifetime
Price
|
$69
Initial Observations
The Bushnell TRS-25 red dot sight has a durable construction. It is shockproof, and waterproof with an IPX7 rating. Like many quality scopes, the TRS-25 is nitrogen purged to prevent fogging.
The TRS-25 is very lightweight, and mounts securely to Picatinny riser mounts or rails. Tolerances are very good, and the TRS-25 co-witnessed two sets of iron sights perfectly.
Windage and elevation turrets are covered by threaded caps that are sufficiently knurled, and are easy to remove by hand. However, actual adjustments need to be made with a coin or a standard screwdriver.
Field Tests
We mounted the TRS-25 red dot sight with a UTG .83 inch riser mount for an absolute co-witness, on top of an AR-15, and took it to the range.
The glass is clear, and the lens coating prevents lens flare and glaring very well. The brightest setting was even visible, albeit barely, when aimed directly at a bright LED plant grow light. A test, if you like your retinas, we don't recommend anybody else repeat.
The glass remained clear in all kinds of light levels, and did not fog when transitioning from indoor temperatures and humidity to 69% humidity outside in the snow at 22 degrees Fahrenheit.
Repeated and fast target acquisition is easy with the clear glass and bright 3 MOA red dot, in just about any conditions.
The TRS-25 maintains zero after hundreds of rounds, and with a minimum battery life of 3000 hours, we'd venture to call it more reliable than a pair of ultra cheap BUIS. The Bushnell TRS-25 will probably live on our test AR-15 platform, when it's not configured with greater magnification for predator hunting.
Critical Observations
The Bushnell TRS-25, does have some room for improvement. 3 MOA covers more of a target than a 2 MOA dot, and the larger 3 MOA red dot can seem grainy when focused on. The included rubber lens bikini cover would be better replaced by flip up lens caps. No auto on/off feature isn't a big deal, but it would be nice to have the feature.
Windage and elevation adjustment turrets are nicer when they require no tools for adjustment, but after zeroing the dot sight, it doesn't really matter.
Conclusion
All in all, the Bushnell TRS-25 is a no frills, well made, highly reliable red dot sight that is incredibly budget friendly, and offers great value.
Sure, it could have an auto on/off power feature, a 2 MOA dot versus a 3 MOA dot, as well as turrets that don't require tools for adjustments, and flip up lens caps instead of a rubber bikini…
All things considered, the TRS-25 is an incredible value at $69. Any improvements made to it, would be icing on a cake. It's no wonder, the TRS-25 has been a go to red dot for so many, over the years.
Bushnell also stands behind their products. Under their lifetime warranty, if Bushnell can't repair an optic, they will replace it with a product of equal or better value.
We ran the TRS-25 red dot sight on an AR-15 with and without co-witnessed iron sights. For an absolute co-witness we used the UTG .83 inch 3 Slot Riser Mount, and highly recommend it.
Tags: ar dot sight, bushnell, dot sight, red dot, red dot sight, trs-25
Comments