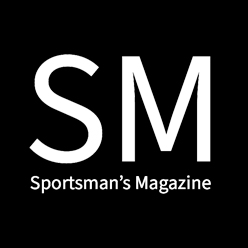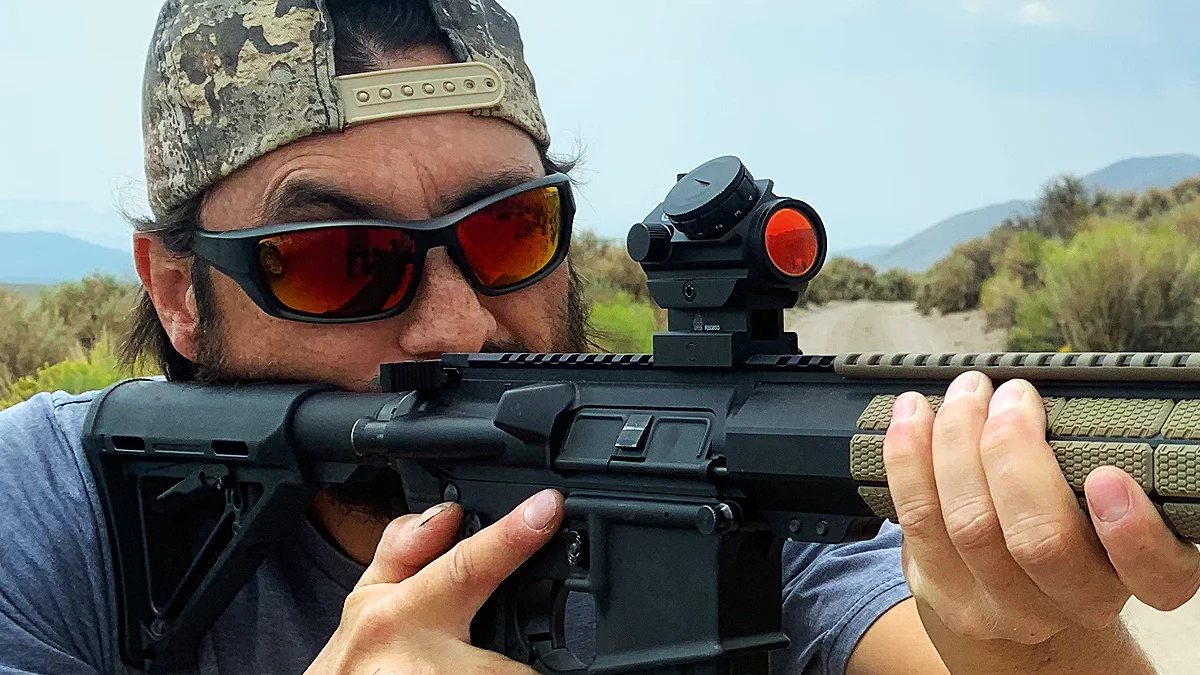 Material
|
Frame - Memory Nylon | Lens - Polycarbonate
Frame Color
|
Black
Lens Color
|
Red, Anti-Reflective, RAZR Technology
Light transmission
|
?%
UV Protection
|
100% UV Protection
Polarized
|
Yes
Ratings
|
Ballistic ANSI Z87.1 Certified
Features
|
110° hinge system, Adjustable Nose Pad
Size
|
Medium/Large
Country of Origin
|
Tawian
Warranty
|
60 Day Trial w/Risk-Free Returns | Damage/Scratched lenses within 1 year | Limited Lifetime against defect
Price
|
$76.00
In the interest of full disclosure, we requested a pair of STNGR Alpines to use for a gear review. We also remain objective, whether we buy a product, receive a product, or acquire a product at a discount. Opinions are our own.
In a world dominated by overpriced, underwhelming, or just questionable eyewear, it's hard to find polarized ballistic eyewear for a reasonable price; enter the STNGR USA Alpine Ballistic sunglasses, and Ridge Ballistic Sunglasses. STNGR USA is filling a void by offering polarized ballistic eyewear that looks good, unquestionably protects eyes, and does not come with a fashion brand price tag.
First Impressions
STNGR USA manufactures some slick M-Lok AR15 handguards, M-Lok accessories, and their proprietary AXIOM Red Dot Sight, in addition to ballistic eyewear. Their product focus clearly seems to be performance and quality at budget-friendly price points. As a direct-to-consumer business, there is no middle man to mark up prices, passing savings and value on to the consumer, although their eyewear and some M-Lok accessories are available on amazon.com. We've been looking forward to trying the STNGR USA Alpine Ballistic sunglasses but weren't sure what to expect from a pair of polarized, ANSI-rated, ballistic sunglasses, with a price point under 100 bucks.
Straight out of the box, we were pleasantly surprised with the Alpine Ballistic sunglasses. They have the look and feel of many contemporary designer glasses, but with a slightly sportier wrap-around shape. Like many eyewear manufacturers, STNGR USA ships in nicely branded packaging that includes a hard case, soft case, microfiber lens cloth, and a sticker.
In The Field
The clarity of STNGR USA's RAZR lenses is really impressive. The intense red mirror finish is perfectly even across the entire lens, there is no gradient in the lens coating whatsoever. You would think that there would be a significant loss of light transmission or a severe red tint to everything that you see, given the intense red mirror finish, but there is no unnatural coloration at all.
There is also very little loss of light through the lenses, and optical clarity remains both even and crystal clear. We specifically chose red mirror lenses for the range, alpine and upland hunting, but STNGR offers blue, grey, and green lenses across both the Alpine and Ridge models if you prefer those colors. The lenses are also replaceable. Being people who actually use gear, affordable replacement lenses is a massive bonus in our eyes. You can buy replacement lenses direct from STNGR if they do get damaged, or maybe you just decide you prefer a blue mirror finish instead of a red one.
Beyond great optical clarity and performance, the STNGR USA Alpines also deliver on comfort and fit. We took the Alpines to the range to use with a variety of firearms and optics. We also had different members of our gear team try them on and use them. For smaller and narrower faces, the Alpine Ballistic sunglasses fit very well. On bigger or wider faces, the glasses, albeit advertised as medium/large are a little small. It should be reiterated that STNGR does make the Ridge Ballistic Sunglasses for larger faces, so there are great ballistic eyewear options for just about anyone.
The Alpines also have an adjustable rubber nose piece for better comfort and fit. The adjustability makes them perfect for those who may not have a perfectly symmetrical nose, are not the progeny of Adonis, or those with noses that may have some character from a fracture or two; like the gear tester and model for the photos in this gear review. Other comparable protective sunglasses lack this feature, use symmetrical flanges on the frame that rest on the bridge of the nose, and offer no adjustability. The anti-slip rubber temples also keep lenses snug on your face, even when shooting firearms with more intense recoil. You may eventually lose your hat, but your eye protection will stay in place.
The combination of optical clarity, great light transmission, comfort, and fit, let you forget you are wearing them while operating a variety of firearms. We had no issue using a Bushnell TRS 25 red dot sight, a variety of scopes, and the fiber optic front sights on a couple of shotguns, while wearing the Alpine Ballistic Sunglasses.
When shooting, it really feels like they just aren't there. The glare reduction makes it faster to acquire targets when the sun is low in the sky. And the security of an ANSI 87.1 impact rating gives you confidence that your eyes are protected from debris, ricocheting bullet fragments, and bouncing steel shot. Whether it feels like an active improvement to your shooting, or you just benefit from comfort, glare reduction, and optical clarity, the STNGR USA Alpine Ballistic sunglasses will probably help your shooting.
We are really looking forward to using these on high country hunts, and even more excited to use these waterfowl hunting this season. Anybody who duck hunts knows how difficult it can be to target a duck ripping in front of the sun. The Alpine's will not make you a better shot, but a bad glare will be one less excuse when you miss.
Conclusion
Compared to similar ballistic eyewear, STNGR USA Alpines offer a more comfortable fit, adjustable anti-slip rubberized nose piece, anti-slip rubber temple parts, replaceable lenses, a higher ANSI safety rating, a better overall feel, better color clarity, and a more affordable price point. We looked at similarly priced and similarly featured products when we evaluated the Alpines, and for anything under 120 dollars, we think you'd be hard-pressed to find better performance.
The bottom line is, if you want a high-performance pair of polarized sunglasses, rated to protect your eyes from impact as well as UV, and don't want to pay the markup associated with designer eyewear brands, then give STNGR USA Alpine Ballistic sunglasses a try. If you have a wider face or head, check out their Ridge Ballistic Sunglasses for a better fit.
Too good to be true? We don't think so, but you don't just have to take our word for it. Gun News Daily called them "the Best Shooting Glasses for the Money", GAT Daily likes them, PEW PEW Tactical said "they might be my favorite ones yet", and MrGunsngear shot the shit out of them with a 12 gauge! STNGR USA ballistic eyewear has a lot of accolades, from a lot of reputable folks, it isn't just us.
Tags: Ballistic Sunglasses, Polarized, range glasses, STNGR
Comments