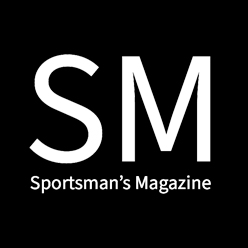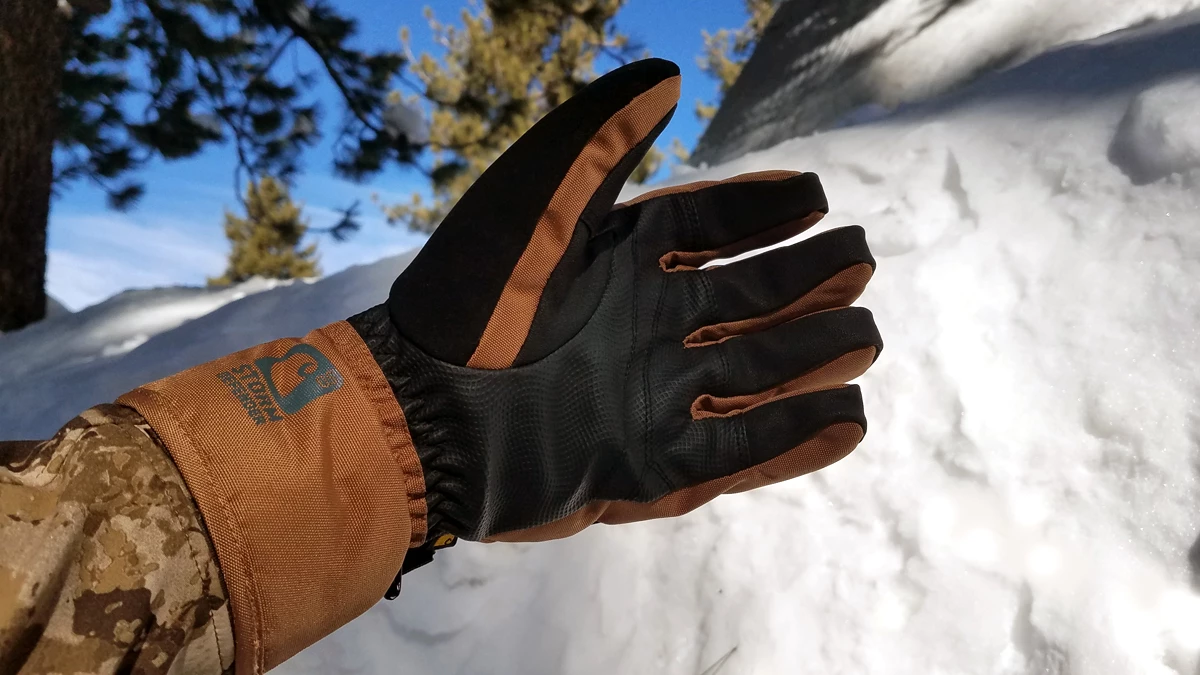 Sizes
|
S/M/L/XL
Color
|
Brown/Black
Brand
|
Carhartt
Model
|
GLO506
Materials Shell
|
100% Polyester
Materials Trim
|
91% Polyester / 9% Spandex
Materials Face
|
100% Polyester
Materials Back
|
91% Polyester / 9% Spandex
Materials Shell
|
100% Polyester
Materials Liner
|
100% Polyester
Materials Insulation
|
100% Polyester
Features
|
Nose Wipe, Hook & Loop Cuffs, Wicking
Waterproof
|
Yes
Breathable
|
Yes
Insulated
|
Yes
Country of Origin
|
China
Price
|
$36.39
Carhartt is one of the best workwear and apparel companies there is, and so it made sense to try Carhartt Storm Defender gloves in our quest to find a high-performance, affordable glove for cold weather big game, predator, backcountry, and waterfowl hunts.
First Impressions
The Carhartt Storm Defender gloves are well made, which is no surprise from a Carhartt product. All the stitching is straight and tight, and the materials used all around in the construction of the gloves are durable and of high quality. The texturing on the reinforced PU palm is grippy and looks like it will last longer than the common surface treatment of PU or silicone used by many other glove manufacturers to improve grip.
The gloves have a nice contour to the fingers, and dimensionally they are constructed to fit a hand very well. The model of Storm Defenders we purchased is an Amazon exclusive, which adds a hook and loop closure in addition to ladder lock buckles, the combination is not available on standard models that use either or, but not both. They are everything you'd expect from Carhartt, and even before using them, there is little doubt that they won't be one of the best performing gloves we've tried for under forty bucks.
Field Test
The Storm Defenders fit very well and are true to the sizing dimensions Carhartt provides on their website. So if you check your measurements, and choose the appropriate size, you'll get a glove with a great fit. The extra-long cuff is a great feature on a pair of work and cold weather gloves. The combination of a hook and loop closure plus a ladder lock buckle, lets you conform the cuffs for a snug, but not over-tight, fit on the wrists to create a barrier against the cold.
Like all of the other gloves we have tested, we try to operate firearms and perform common tasks for the sportsman and outdoorsman. The insulation that does such a great job keeping your hands warm while, hunting, shoveling snow, or splitting wood adds a little bulk. The bulkiness of the gloves makes it more difficult to operate the charging handles and safety selector on modern sporting rifles, as well as a waterfowling shotgun. It also makes it difficult to manipulate the small zippers on a pack, or buttons on a camera, which can be a little bit annoying in the field.
However, operating the trigger on a firearm is still very manageable, and the warmth is a reasonable trade-off for the loss of some trigger finger sensitivity. There is enough room to wear a thin glove liner, so you should have the opportunity to remove a glove during a hunt, just before taking your shot, and still have some protection against the elements, while pulling the trigger. We used the gloves to set decoys at the start of an icy waterfowl hunt, and again to pick up decoys at the end of the hunt. The gloves work as advertised and do a great job keeping hands dry.
Conclusion
All around, minus a small loss of dexterity, the Storm Defenders gloves performed exceptionally well meeting all of our demands in the field. They are the best gloves we've used for winter hunting in wet and cold temperatures to date. They have a good amount of insulation, long cuffs, a good fit, cuff straps for an adjustable and comfortable fit on the wrist, and great protection from both wind and water. They are also under forty dollars, which in our opinion, makes them an incredible value over other glove options.
The Carhartt Storm Defender gloves have proven they can perform at temperatures as cold as -5 Fahrenheit during predator hunts, waterfowl hunts, shoveling snow, and even ski trips. They are our go-to glove for hunting and homestead work in cold temperatures, and we highly recommend them to anyone looking for great performance and value.
Tags: Carhartt, gloves, review
Comments