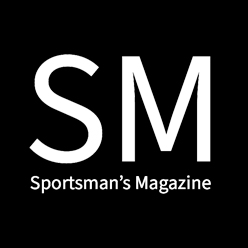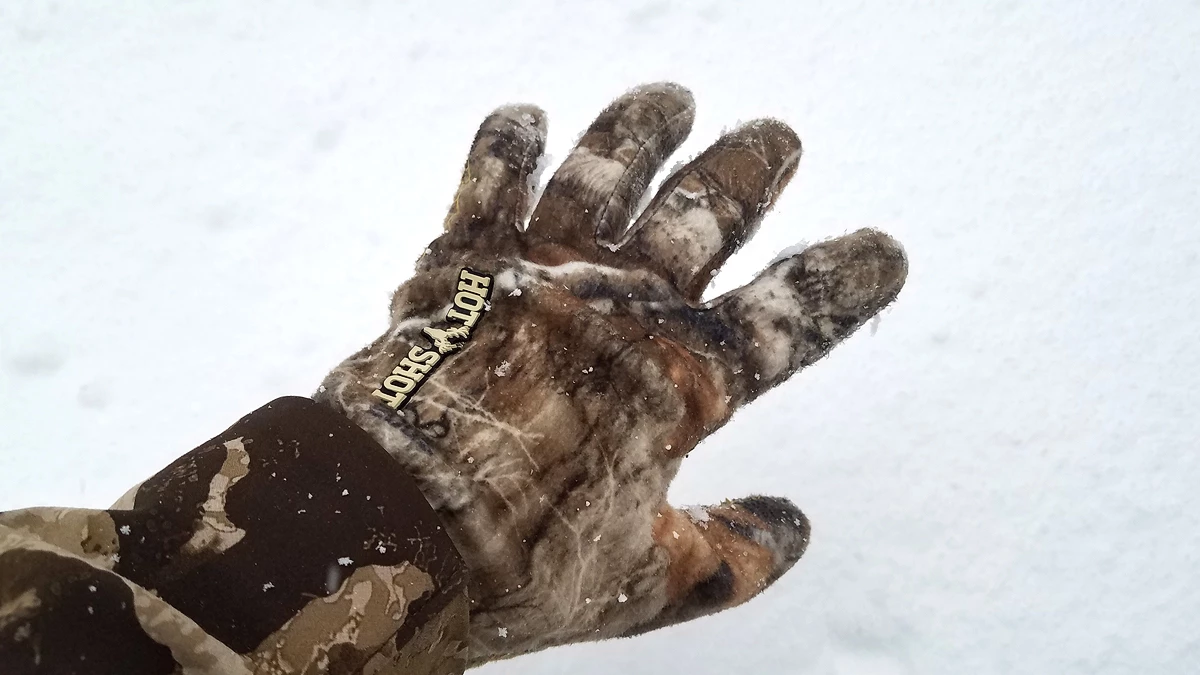 Sizes
|
M, L, XL
Color
|
Realtree Edge
Brand
|
Hot Shot
Materials
|
96% Polyester, 4% Spandex
Features
|
Aqua A4 Lining, Silicone Ggrip, Touchscreen Friendly
Waterproof
|
Yes
Breathable
|
Yes
Insulated
|
No
Price
|
$29.99
One of the greatest cold weather hunting challenges is keeping your hands warm without losing dexterity, and the Hot Shot Game Stalker Savage Gloves looked like they might fit the bill, so we bought some to review.
We specifically chose waterproof gloves, in our quest for the best affordable, waterproof, cold weather hunting gloves, because we spend a lot of time waterfowl hunting in temperatures down to about -5F. At that temperature, any water that saturates normal gloves can freeze inside of your gloves, hurt your bare skin, make your hands nearly impossible to use, and even drop your core temperature.
First Impressions
Our first impressions of the Game Stalker Savage Gloves were that they look great with the Realtree Edge camo pattern, they have a good shape and great cuff length. Handling the gloves is reminiscent of a wetsuit or diving gloves, but with a microfleece-like material finish. They have a neoprene-like rigidity, but not so much so they lose flexibility, which we assume is a product of the combination of 96% polyester, 4% spandex, and their Aqua A4 waterproof laminate.
Field Test
The gloves fit well, seem true to size, and are very comfortable. They also fit surprisingly close to the skin, with only a little extra length in the fingers. We first tried the gloves out shoveling snow in a wet and heavy eastern sierra snowstorm. While the gloves themselves don't have much insulation hands did stay warm and dry at freezing temperatures.
Even after the outside of the gloves felt wet and saturated, the inside of the gloves were perfectly dry. The textured fingers and palms are grippy, much better than other gloves we've worn, and give you a positive purchase of shovel handles and firearms, even in wet conditions.
On an early icy morning duck hunt, the gloves blocked the cold wind and kept the water and ice out. While the gloves aren't insulated like a hundred-fifty dollar pair of Sitka Incinerator Flip Mitts, and are even quite thin, they did an okay job keeping hands warm, until the temperatures plummeted into the teens and single digits.
Moisture is a killer in every winter sport, and it's always worth trading off some insulation for materials that insulate against water and wind. Larger volume insulation also makes it harder to do simple things, like operate firearms, or pull zippers on gear.
The Game Stalker Savage Gloves keep hands dry, warm in somewhat cold conditions, and are still dextrous and thin enough to operate charging handles, safety selectors, triggers, magazine latches, and loading gates. It does a great job trading off some warmth, for performance against the elements, and dexterity. However, as temperatures drop into the teens or single digits, they alone aren't enough to keep your hands warm.
Conclusion
Out of all the gloves we've tested and used under the forty-dollar price point, Hot Shot Game Stalker Savage Gloves have provided the best balance of protection from wind and water, warmth, and the continued ability to operate firearms, electronic devices, and zippers on pockets and gear. They don't eliminate the need for a handwarmer, time spent in pockets, or mittens when the temperatures drop below about 25F, but they are still one of the best options for actively hunting in cold wet weather, for gloves under the forty dollar price point.
Tags: camo, gloves, Hot Shot, hunting, waterproof
Comments