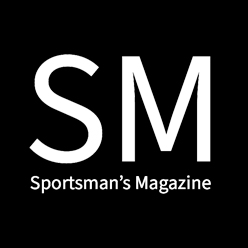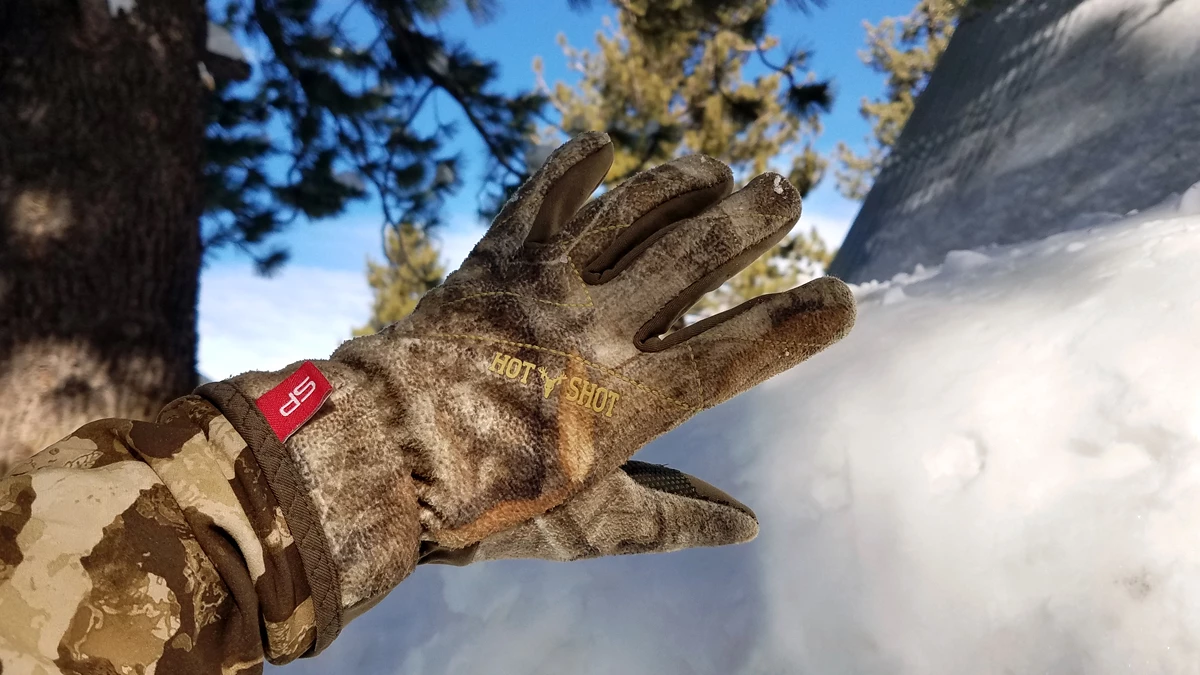 Sizes
|
M/L/XL
Color
|
Camo RealTree Edge
Brand
|
Hot Shot
Materials Shell
|
96% Polyester / 4% Spandex
Materials Liner
|
100% Polyester w/ TPU Laminant
Features
|
PU reinforced grip
Waterproof
|
No
Breathable
|
Yes
Insulated
|
No
Country of Origin
|
China
Price
|
$24.99
We spent the last half of the 2020/21 waterfowl season, all of the 2021 deer, and bear seasons, and some of the 2021/22 waterfowl season using the Eruption Stormproof Hybrid Glove by Hot Shot. While they have served us well for a couple of seasons, more cold weather hunting left us wondering if we could do better.
First Impressions
It's been a while since the first day we tried on the Eruption Stormproof Hybrid gloves, but it happened some time back in early 2019. The purchase came from a Cabelas, so we were able to test the fit, and not just order blindly. At the price point, they felt reasonably durable, comfortable, dextrous, and seemed to have a decent amount of protection from the elements, so we purchased a pair for the big game hunting season. We never had any intention of using them through the frigid waterfowl season in the Eastern Sierra.
The Eruption Stormproof Hybrid gloves are made from laminated TPU and breathable fleece materials, composed mostly of polyester and a little bit of spandex. Unlike other Hot Shot offerings, they are only water and wind-resistant, not water and windproof. The palm also has a PU treatment, which improves the grip and some abrasion resistance. They are well made and seem like a good value at about 25 dollars.
Field Test
The Eruption Stormproof Hybrid gloves fit well and are true to the size, but the cuffs are a little short with a little more of a flare than we'd prefer. Nonetheless, they overlap sleeves well enough to remain comfortable and provide protection from a cold breeze. They also conform to fingers and movement quite well, but aren't overly tight either, allowing you to comfortably use a thin glove liner with them. The Realtree EDGE camouflage pattern works well in many wooded environments and has provided us with adequate concealment on successful big game hunts.
The gloves are not insulated, but they are water-resistant and wind-resistant, so while they will protect you from the elements which help to keep hands warm, they really don't lock in heat or keep cold temps from sapping heat from your hands.
With the combination of a glove liner, they are adequate down to near-freezing temperatures but are inadequate when temperatures plummet below that. The lack of insulation does mean the gloves have little to no bulk. The thinner profile of the gloves makes it is easy to operate firearms, electronics, lighters, and even smartphone screens. You also don't lose much sensitivity on your trigger finger, although your trigger finger may be colder than you'd like.
We used the Eruption Stormproof Hybrid gloves in weather they were never designed for, and they still performed fairly well, all things considered. However, they are not a great choice for cold weather waterfowl hunts if there is any chance you will get wet or the temperatures drop beneath bout 35F.
Conclusion
We used the Eruption Stormproof Hybrid Glove for more than one season for a reason. They work well for their intended use and temperature ranges. It was only the increased amount of extremely cold and wet weather that drove us to look for a warmer, waterproof, and windproof glove.
If you are looking for an affordable hunting glove, with a reasonable amount of protection for normal temperatures experienced during the big game season, want to maintain some dexterity, and are able to either sacrifice some warmth or use a glove liner, then the Eruption Stormproof Hybrid gloves are a good choice and a decent value.
If you are looking for a similarly affordable glove, that is both waterproof and windproof, then check out the Hot Shot Game Stalker Savage Gloves, full review here: Game Stalker Savage.
Tags: gloves, HotShot, review
Comments