Hunting & Angling Kayak
Benjamin David | June 29, 2020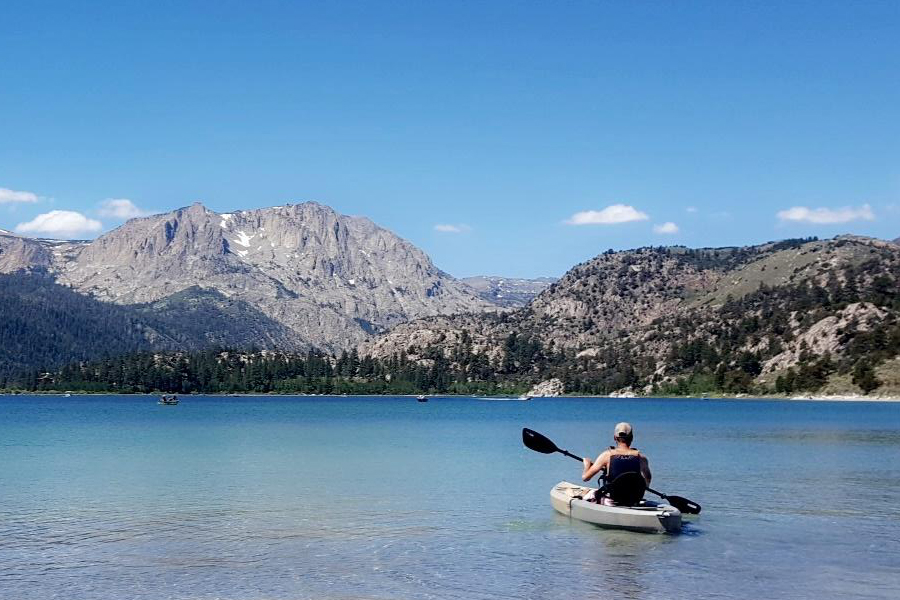 Photo Credit: The author paddling out on the Tamarack Angler kayak.
I picked up an entry level Tamarack Angler kayak by Lifetime, for fishing and hunting. I avoid buying expensive items just to strip them of their bells and whistles to modify. Which is what I plan to do with this kayak. Since this will be an angling and duck hunting rig I decided to start with an inexpensive, but well made and well reviewed model. The Tamarack Angler kayak is a 10 foot kayak, that includes some decent features for the price.
The kayak itself is sturdy, stable, and tracks well. Aside from the two included hatches feeling a tad bid flimsy, and the seat being an obvious place for an upgrade, everything seems well built.
I immediately bought an ONYX Kayak Fishing Life Jacket locally. Its a great vest and has more bells and whistles than I probably need for fishing from the kayak. I also ordered a camouflage paddling and shooting specific life vest by Onyx, so that I don't become a sad and preventable drowning statistic this duck hunting season. I'll probably switch between the two, and my girlfriend will potentially use it for stand up paddleboarding and fishing.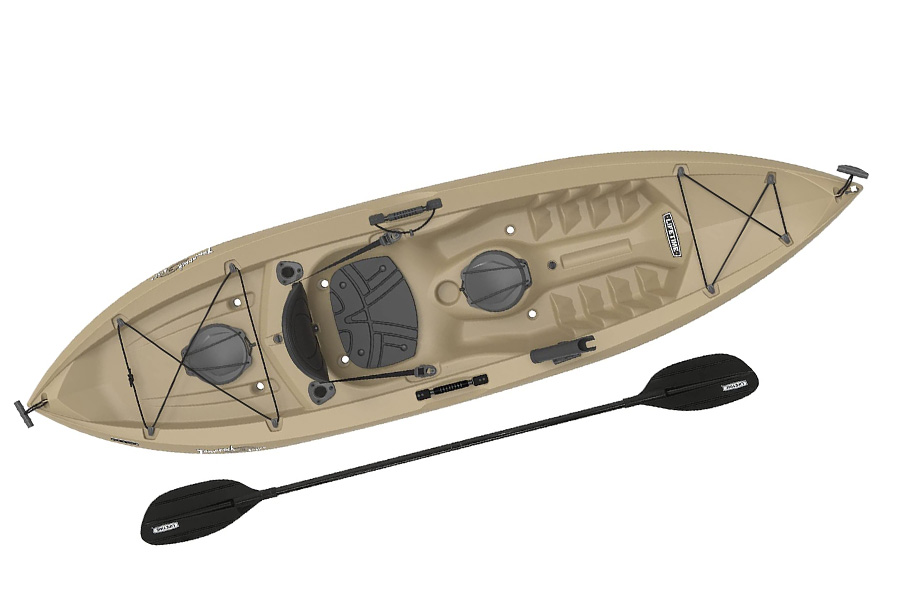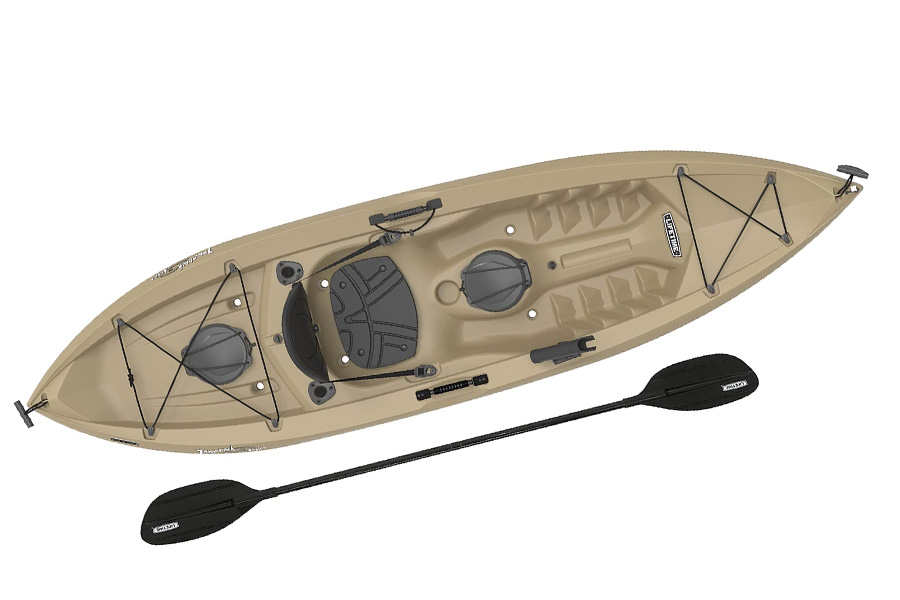 I've only owned the kayak for a week at the time of writing this, but have already managed to casually get a good number of miles of paddling in. I've caught fish, and used it to access areas I typically could not in my TideWe hip waders.
The Lifetime Tamarack Angler kayak should make for a good fishing and hunting rig with the right modifications. As a fishing kayak, its great value for money. That's just my current experience and opinion, as an outdoor enthusiast, not a pro kayaker or fisherman.
Where to Buy?
While I do include affiliate links to Amazon for the Kayak, because purchasing any items helps support the continued publishing of TheGoby.com, I suggest shopping around for a better price. While I don't trust whatever buying or QC is involved with getting products into Walmart for absurdly low prices, the Tamarack can occasionally be bought there for under 300 dollars. I purchased mine through Big 5, because in California, they have not cowed to gun grabbers the way Dick's Sporting Goods did, and I am happy to support those who support my lifestyle, and hopefully the lifestyle of future generations. Albeit somewhat political, I firmly believe we should put our money where our mouth is, and I do.
Tags: 10 foot, 100, angler, kayak, lifetime, tamarack
Comments