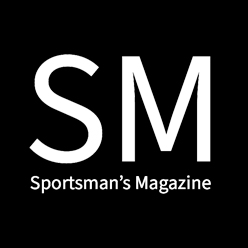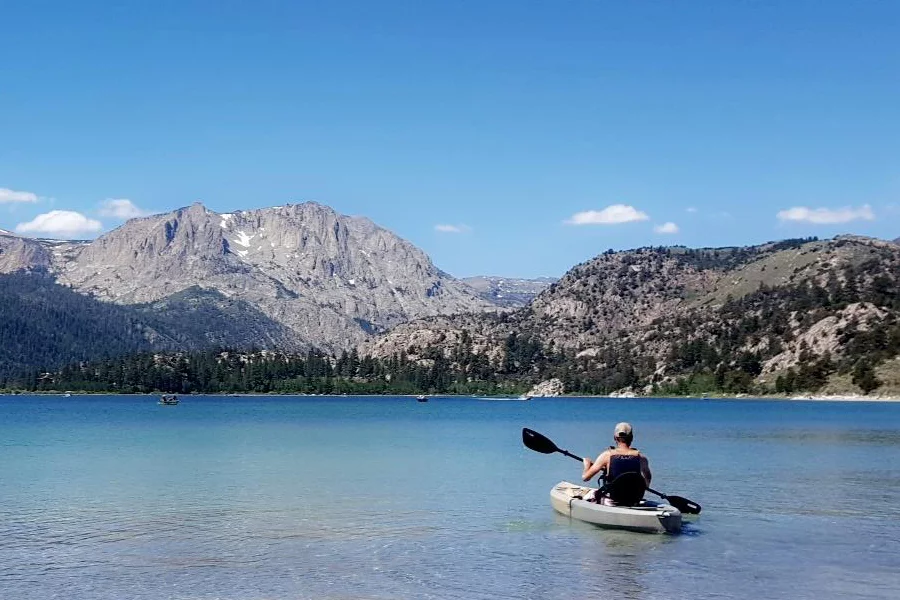 Photo Credit: The author paddling out on the Tamarack Angler kayak.
I picked up a Lifetime Teton Angler 100 Kayak, for fishing and hunting. Technically, I bought the Teton model but it is identical to the Tamarack 100 Pro, if you can't find a Teton. I plan to modify it for hunting. Since this kayak will be an angling as well as a waterfowl hunting rig, I decided to start with an inexpensive but well made and well reviewed kayak. The Lifetime Teton Angler Kayak is a 10 foot kayak, and includes some decent features for the price.
The Teton angler is sturdy, stable, and tracks well. Aside from the two included hatches feeling a tad bit flimsy, and the seat being an obvious place for an upgrade, everything seems well built.
After getting the Teton Angler, I immediately bought an ONYX Kayak Fishing Life Jacket, to stay safe on bigger water. Its a great vest and has more bells and whistles than I probably need for fishing from the kayak. I also ordered a camouflage paddling and shooting specific life vest by Onyx, so that I don't become a sad and preventable drowning statistic during the duck hunting season. I'll probably switch between the two, and my girlfriend will potentially use the fishing vest, for stand-up paddleboarding and fishing.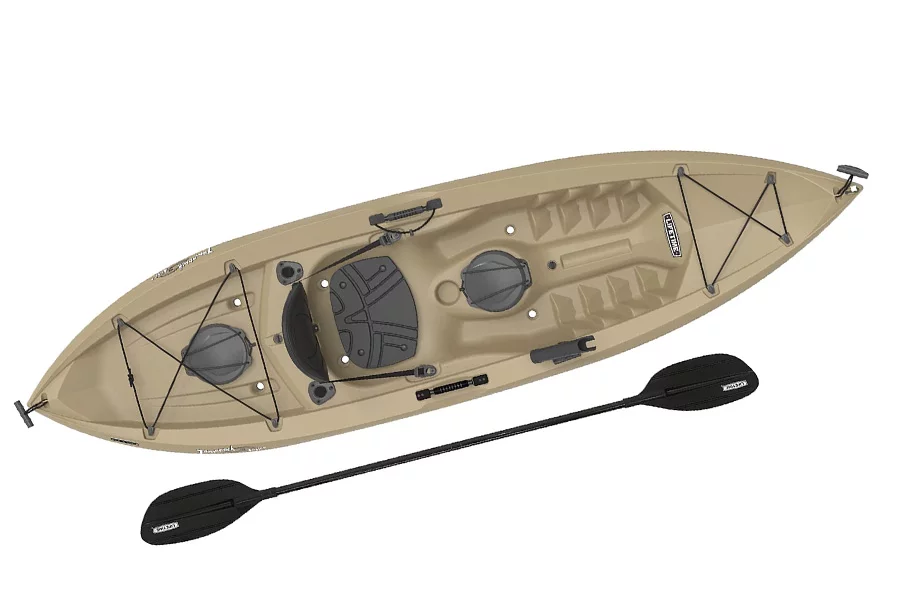 I've only owned the kayak for a week at the time of writing this, but have already managed to casually get a good number of miles of paddling in. I've caught fish, and used it to access areas I typically could not in my TideWe hip waders.
The Lifetime Teton Angler kayak should makes for a good fishing yak. As a fishing kayak, its great value for money. That's my current experience and opinion, as an outdoor enthusiast, not a pro kayaker or fisherman. With the right modifications, the Teton will make a great hunting yak.
Where to Buy?
While you can buy the kayak off of Amazon, and it does support Sportsman's Magazine, I suggest shopping around for a better price. I purchased the Teton kayak through Big 5, because in California, they have not cowed to gun grabbers and anti-2A politics the way Dick's Sporting Goods did, and I am happy to support those who support a pro 2A lifestyle.
Tags: 10 foot, 100, angler, kayak, lifetime, tamarack
Comments