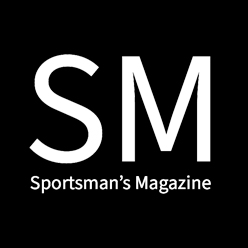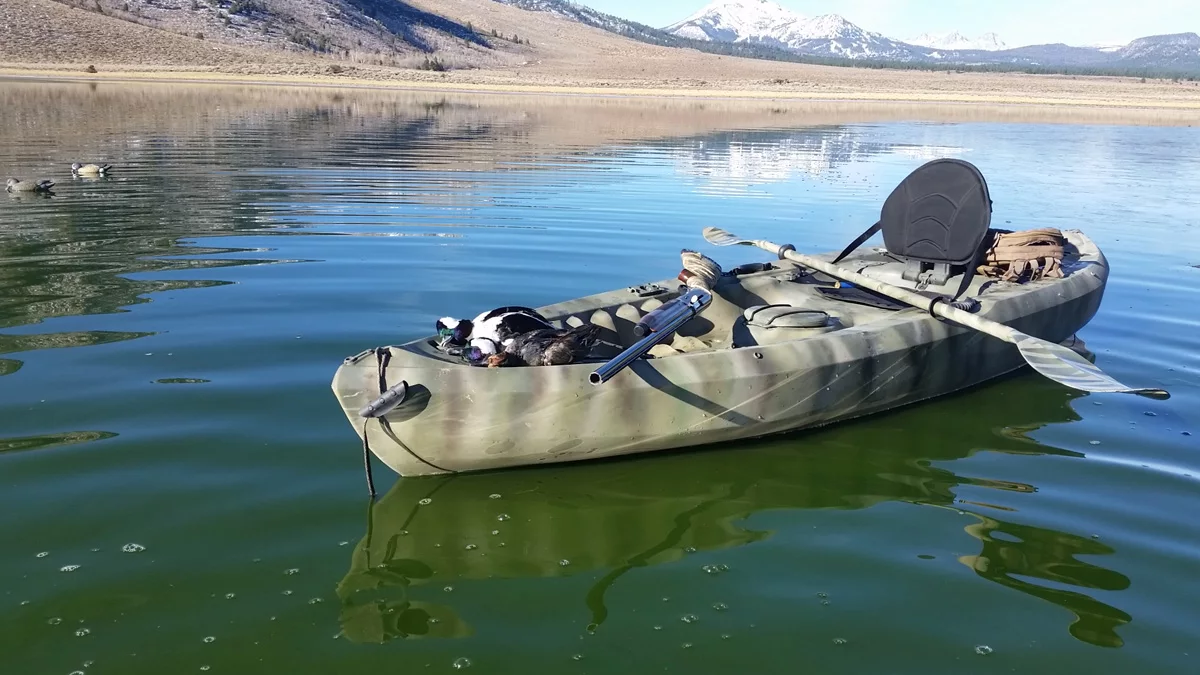 Photo Credit: The duck yak floating on still water.
A Duck Yak, or as others call them a Quack Yak, are kayaks setup or modified for waterfowl hunting. Mine is a basic angling kayak, modified for duck hunting.
I didn't have a dog to retrieve ducks my first year of waterfowl hunting, and chest waders only let a person wade so far into big water. I've learned a lot, and improved my harvest with better tactics, but setting up a kayak for duck hunting has been a huge game changer.
My Duck Yak is a modified Lifetime Teton angling kayak. I couldn't justify owning a dedicated sneak boat. I don't have the space to store a nice drift or jon boat, even if I could justify the cost.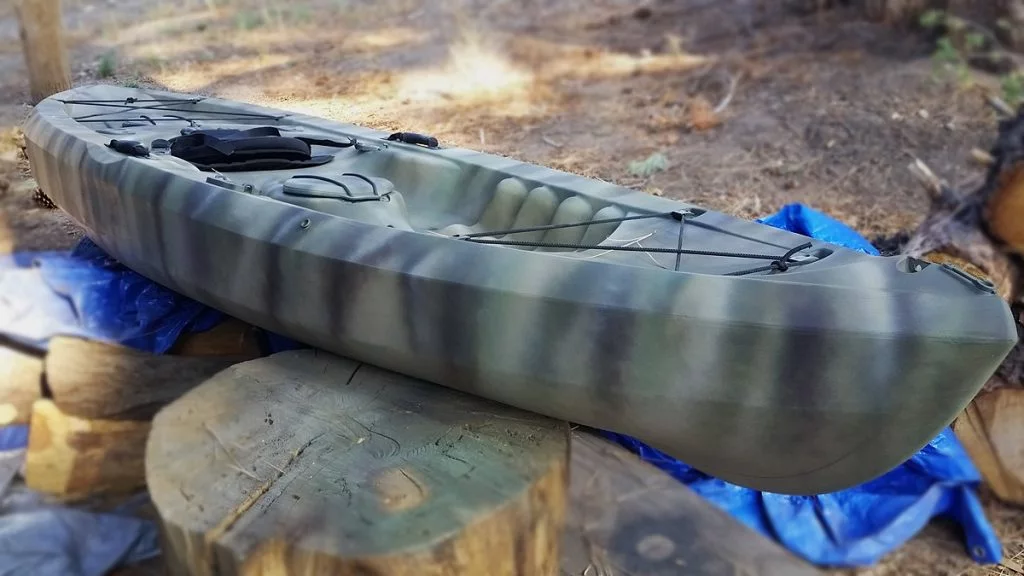 I added an anchor, a few small boat cleats, a lager cup holder that is usually used for spent shot shells, button snaps for adjusting material camo, a few rattle cans of Rustoleum camouflage paint, a little labor, and some mounting hardware can change a simple kayak, into a great duck yak.
Of course, the setup isn't complete without a camo life vest, and a few good kayak leashes to keep things, like your paddle, from disappearing into the sink.
I'm harvesting above the average, and half of my time hunting is spent in the Duck Yak. It's a fun and exciting way to hunt, and makes bird recovery and access to new spots easy.
Tags: duck, duck hunting, duck hunting kayak, duck yak, jon boat, kayak, quack yak, sneak boat, waterfowl kayak
Comments