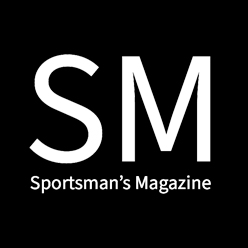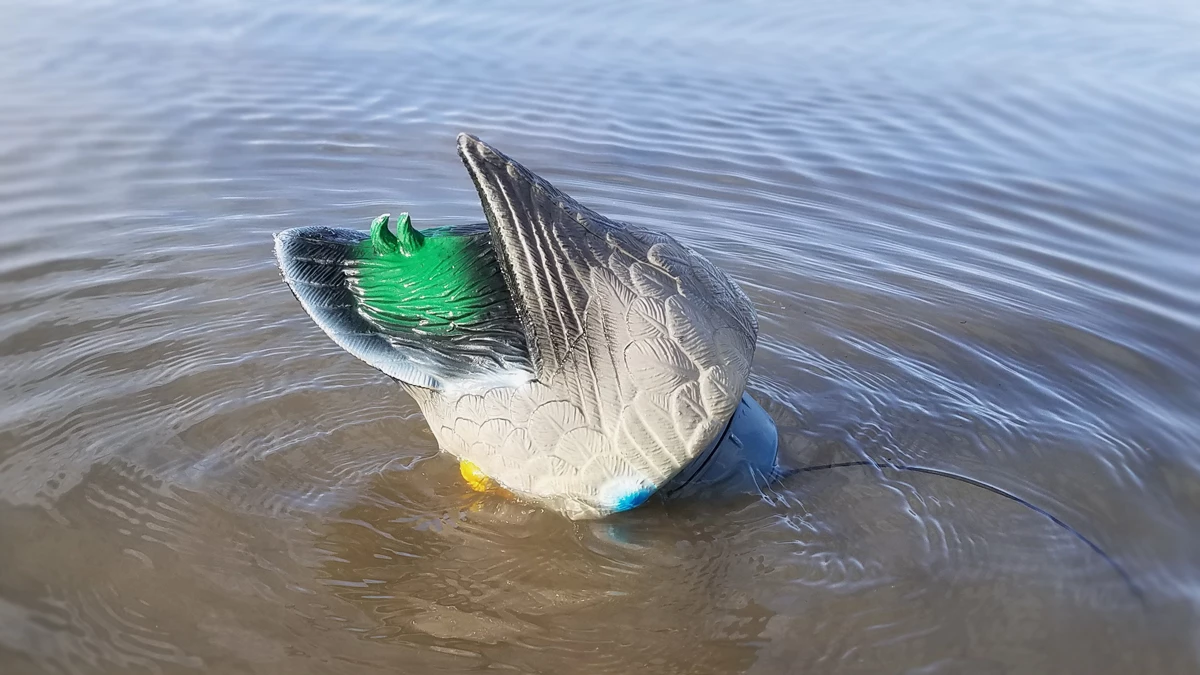 Color
|
Grey
Material
|
Plastic
Type
|
Motion Decoy
Size
|
3.5" Diameter
Batteries
|
2 AA (not included)
Battery Life
|
Unlisted
Manufacturer
|
Lucky Duck
Country of Origin
|
China
Warranty
|
1 year against MFG defects
Price
|
19.99
Per the Lucky Duck marketing, the Lucky Duck Quiver Magnet is a simple and easy way to add motion to your decoy spread, by creating ripples, and moving decoys. We wanted to find out if it gets the job done, or falls short of delivering on some real motion, so we grabbed one for a review, and here is how things went.
First Impressions
There isn't anything too astounding about the Quiver Magnet. It's literally a 3.5″ waterproof puck, with an oversized vibrator in it, a water-activated switch, and space for two AA batteries. An eyelet on the outside allows you to hook a weight to it, and the housing opens and closes with a twist.
As far as the materials and build quality is concerned, it doesn't seem to be tough enough to survive a stray shot from the 12 gauge, but it might survive a 3-foot drop from a blind bag onto dirt or snow. While durability and quality matter and contribute to scores when we test and rate gear, what matters most is effectiveness.
In The Field
To test the effectiveness of the Quiver Magnet, we dropped it in the water at one of our regular duck hunting spots on cold 0F morning. The results were underwhelming. All we can say is that it is waterproof, and it wobbles a little. The Quiver Magnet is a useless tool on anything but an absolutely dead calm day. The rippling action it creates is weak and imperceivable in water that isn't completely still.
The battery life lasted 4 hours of hunting before we picked up our decoy spread, so if you have a dead calm day you'll get at least 4 hours out of it. Annoyingly, at the end of the day, the water-sensitive on/off switch had iced over, and would not turn off. In cold snowing conditions, we could not dry off the switch and ultimately had to remove the batteries before tossing the Quiver Magnet into our blind bag for the haul out. It's our opinion that Lucky Duck made a poor design choice using a water-sensitive on/off switch, instead of a waterproof rocker switch.
Conclusion
The Lucky Duck Quiver Magnet will not help add motion to a spread unless you are hunting on a dead calm day on very still water. If you hunt those conditions frequently and generally don't deal with sub-freezing conditions, then at $19.99, the Quiver Magnet is an okay option. However, for about twenty dollars, you could put together a much more effective DIY jerk rig. So if you are crafty, we'd suggest doing that instead.
Tags: decoys, review, waterfowl
Comments