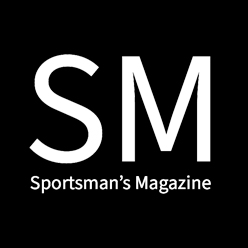 Name
|
Voodoo Dove Decoy
Brand
|
MOJO Outdoors
Warranty
|
90 Day Mfg Defect
Battery
|
4 AA
Battery Life
|
16 Hours
Operation
|
Single Speed
Power
|
On/Off Switch
Size
|
Realistic/Oversized
Motion
|
Spinner
Stand
|
3 Piece 36 inches
Price
|
$29.99
The MOJO Outdoors Voodoo Dove Decoy is one of the very few motion dove decoy options available to dove hunters, and it may just be the best one out there. We picked one up and put it to the test alongside other motion decoys, to see where it stands.
First Impressions
At first glance, the Voodoo Dove Decoy is fairly realistic for a decoy, with nice coloration, albeit a little oversized, broad in the shoulders, and somewhat wider than a real dove all around. In fact, if the Voodoo Dove Decoy were a duck decoy, it'd probably be considered a magnum.
What is also noticeable is the heft that the Voodoo has, we put it on a scale, and it weighs in at just over one pound two ounces, fully loaded with 4 double AA batteries. That's about a quarter-pound heavier than other motorized dove decoys.
The construction of the decoy is crudely simple and solid. It's built around what appears to be a dual shaft 550 motor, a mounting bracket, battery holder, switch, and a couple of rivets that secure it all together. Even the access to the battery holder is a hatch that uses what looks like a standard small hardware store hinge, also riveted, and secured with a hook and loop closure.
MOJO Outdoors didn't exactly create an engineering marvel with the Voodoo Dove Decoy. Instead, they seem to have followed the KISS principle of engineering to produce a solidly built, reliable motion decoy.
In The Field
The large size and good coloration of the Voodoo Dove Decoy body make it easy to spot at a distance. Set up of the heavy 36-inch steel stand is simple, the decoy slides snugly into the top, and the wings attach quickly via strong magnets. Getting a few more inches out of the stand would have been better for most of our in-field setups.
The black and white corrugated plastic wings are also large, larger than the wings of other brand decoys, creating a flicker that is very visible and attractive to doves at a distance.
While the MOJO Outdoors Voodoo attracts doves, it vibrates. It almost looks manic, and the vibration is audible. Up close, the vibration adds to the unnaturalness, but doves do come in from a distance and will give you passover shooting opportunities, even if they aren't going to land on top of it.
There isn't a whole lot to dislike or like about the Voodoo. It does what it is supposed to do, as good or better than other dove decoys we've tested, is priced about the same as other dove spinners, and seems better built.
Conclusion
We've had great success using Lucky Duck waterfowl decoys, and really like them, so it's almost uncomfortable to admit, that at least in the world of dove spinners, the MOJO Outdoors Voodoo Dove Decoy is king. Its simple, durable, and effective. So much so, that we'll be re-visiting MOJO motion waterfowl options, and seeing how they stack up against our Lucky Duck waterfowl decoys. Hopefully, they don't vibrate as badly, as ducks can be much warier than doves. If you want to bring in the doves and expect your gear to last more than a couple of seasons, get a MOJO Outdoors Voodoo Dove Decoy.
Tags: dove decoys, Mojo Outdoors
Comments