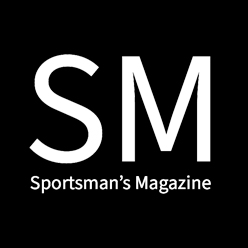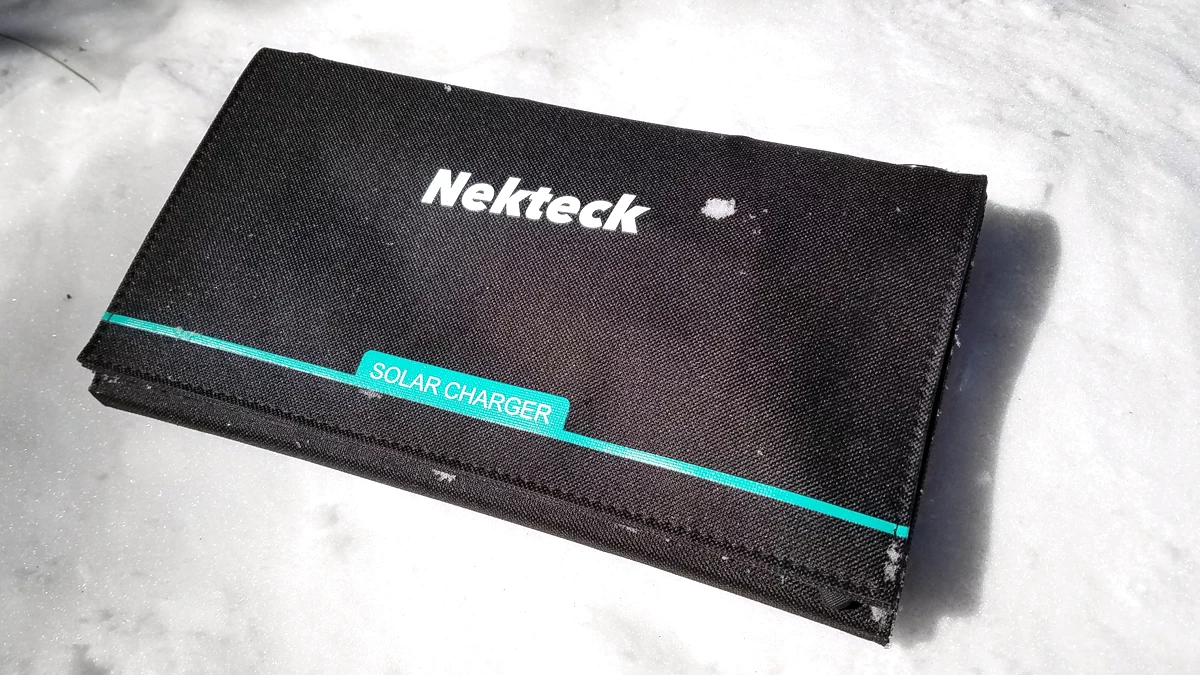 Brand
|
Nekteck
Watts
|
21
Color
|
Black
Outputs
|
2x 5V Standard USB
Output Current
|
3A Max, 2A Max per USB
Over Current Protection
|
Yes
Over Voltage Protection
|
Yes
Short Circuit Protection
|
Yes
Overcharge Protection
|
Yes
Weight
|
18 ounces
Size Folded
|
6.3
It's difficult to keep multiple camera batteries, cellphones, and light batteries charged on backcountry adventures, so after a bunch of research, we purchased a Nekteck 21W solar charger and put it to the test in the field.
First Impressions
On the face of it all, a 21-watt solar charger with two 5v outputs that is able to produce up to 3 amps, all in a compact and backpacker-friendly package, seemed like a great value for 42 bucks. The Nekteck 21W solar charger is not just a single large panel, but instead is a 3 solar panel system, with a 4th identical sized panel that has a pouch housing the charge controller and protects the two USB outputs.
The materials all seem to be either heavy denier nylon or a PU-treated canvas. Either way, it's a durable material, and stitching all around looks solid. There is also no frizz near the edge of the grommets, meaning they were installed properly, and with a good amount of attention to quality. The 4th panel houses the wire junction and USB output ports. It is also a nice place to keep the included 32″ micro USB charging cable, and two small carabiners for hanging the system off of a pack, tent, or tree.
Field Test
The Nekteck 21W solar charger checked off all of the boxes on a spec sheet, but we obviously had to see if it can achieve anything near its claimed output performance ratings.
To test the actual output, we put the panels in direct sunlight and measure the voltage and current of a single output. We found the real amperage output to fluctuate from as low as 150 milliamps when snowing and cloudy, or placed at a bad angle to the sunlight, and peak at about 2.4 amps while the voltage of the USB output read just shy of 5 volts. We also got readings over 6 volts, at about 900 milliamps. All measured outputs and fluctuations considered, the solar charger, meets the demand of most devices and performs better than we actually expected.
At 18 ounces, the Nekteck may not be the right pick for the modern ultralight backpacker, but it is great for a backpacker trying to do multiple days of photography, or the backcountry hunter trying to film a multi-day hunt. We paired the Nekteck with a 20,000mah power bank so we can use cameras during hunts, while the power bank charges all day. We are then able to charge cameras off of the battery bank at night.
The 2 outputs mean the solar charger is able to charge multiple electronic devices simultaneously, albeit at a reduced amperage. The reduced current when two items are being charged simultaneously is still good, not the max number specified by the manufacturer, but still respectable at just over 1 amp, and more than sufficient to charge many common devices in a few hours.
Conclusion
We really like the Nekteck 21W solar charger. It is a great backcountry companion, and perfect for our team to keep cameras, smartphones, smartwatches, GPS devices, and headlamps fully charged while in the field.
If you are trying to keep weight down, but want to have the option to charge your devices, then something like an all-in-one solar battery bank might be a better option. However, for anything that demands more than the occasional headlamp or cellphone recharge, the Nekteck 21W solar charger is a good balance of performance, weight, and size, without stepping up to larger, less portable solar charging systems.
Tags: Nekteck, review, solar charger
Comments