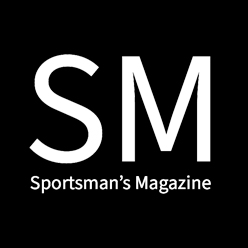 It isn't difficult to set up an AR15 for hunting. In its standard form and most common chambering, the 5.56/223 Remington chambered AR15 is a great predator rifle. It can even be a decent option for smaller deer and pigs. The MSR-10 in its standard form is a great platform for big game hunting. The differences between an AR-style rifle for home defense and an AR-style rifle for hunting, come down to cartridge choice and barrel length, optics, camouflage, and accessories.
For the purposes of moving forward using the correct nomenclature in this article, AR is a reference to "ArmaLite Rifle", with Armalite being the original manufacturer of the semi-automatic platform, and the 15 and 10 number designation referring to the size, as the 10 designation accommodates larger cartridges than the 15. While "AR15" and "AR10" are used colloquially to refer to almost all modern sporting arms with a similar design, and incorrectly used by an ignorant anti-gun lobby as a single weapon, "modern sporting rifles" is the more correct reference, and we use the "MSR" acronym throughout the rest of the article.
If you don't plan to build a modern sporting rifle and prefer to buy a rifle, scope, and accessorize it, then here are a few great options. Check them out, and check out some of the additional camo options further down in the article.
Savage Arms MSR 10 Hunter in 6.5 Creedmoor,
Springfield Armory Saint Victor 5.56mm in FDE
Ruger AR-556 MPR in 350 Legend
If you intend to build your modern sporting rifle continue on.
Caliber and Cartridge
Choosing a caliber is dependent on two things, the platform you intend to use, and the game you intend to hunt. If you chose to hunt with an MSR-15, there are a number of calibers for hunting that include the standard 223/5.56 for predator hunting, and the 6.5 Grendel, 300 Blackout, 350 Legend, 450 Bushmaster, 458 SOCOM, or 50 Beowulf for big game.
With the larger MSR-10 platform, the standard 308 cartridge is a versatile hunting caliber for everything from predator hunting to big game, but the platform also adds great caliber options like the 6.5 Creedmoor.
It's just not possible in a primer on setting up a modern sporting rifle for hunting, to cover selecting caliber and cartridge choice. The options are vast, and opinions are across the board. Before buying parts or building anything, you should really make an effort to understand foot-pounds of energy, velocity, bullet drop, and recoil to determine what cartridge is best for you.
Camouflage
It's possible to get almost any color gun part, there are even semi-permanent gun skins that will help camouflage your completed firearm, but we have never had any issues using standard matte black components, with some FDE(flat dark earth) components and accessories added on. If you are going to build an MSR-10 or MSR-15 for hunting, consider the common color options ahead of time. One may be better suited than another to the areas you hunt. Sticking with flat dark earth, OD green, or black, should provide more than sufficient camouflage.
In general, movement, scent, and noise are all more likely factors for spooking an animal, than the difference between a camo pattern and an OD Green firearm, for most rifle hunting differences.
If you want to take camo to the extreme, you can check out some camouflaged builder sets from Aero Precision, or Realtree Max 5 vinyl from Gunskins to better camouflage your MSR.
Upper & Lower
There are a lot of options when it comes to choosing an upper and lower. Most preferences are just that, preferences. They stem heavily from brand loyalty and fanboyism. Certainly, some parts are nicer than others, and some manufacturers have better and more consistent reputations than others, but so long as you stick to mil-spec or better parts, you'll get reliable fit, performance, and longevity out of your fully assembled firearm. As far as camo is concerned, standard matte black, OD green, and FDE, will suffice, or you can go all-in with a camouflaged builder set from Aero Precision, or gunskins kit.
Barrel and Bolt Carrier
The barrel and bolt carrier you select will be specific to your cartridge choice. Both your barrel and bolt carrier group should be mil-spec or better, and the color isn't super important, but it's best to choose matte black, OD Green, or Flat Dark Earth versus shiny and reflective polished or brightly Cerakoted parts. A black nitride bolt carrier group will be less visible than a rainbow-colored BCG from Guntec when your ejection port cover is open. On a barrel, matte colors will generally disappear underneath a handguard, so long as your handguard covers the majority of your barrel. Check out PSA barrels and bolt carrier groups.
Unlike short-barreled home defense weapons that make them easy to move within close quarters, you'll likely want a barrel at least 16" long to avoid building a short-barreled rifle, requiring additional federal registration, but also to take full advantage of the ballistics of the cartridge you chose. Any quality, matte black barrel and matching gas block combination will suffice, as they will be concealed and protected by a handguard. If you plan only to hunt from static and roadside-accessible locations, then a heavy contour barrel might be okay for you, but if you plan to carry your rifle anywhere, you should avoid heavy contour barrels.
Muzzle Devices
Flash hiders are great for reducing muzzle flash in dark environments but aren't legal in restrictive states like California. Fortunately, better options exist for hunting, that are legal in restrictive states. Muzzle brakes and compensators are both options that help the performance of your MSR, and are also legal. Beyond the obvious benefit of reduced recoil and muzzle flip, which will help you take faster follow-up shots and maintain visual on your quarry, the added weight of a muzzle device can actually improve accuracy by changing barrel harmonics. While we love all of our Strike Industries compensators and brakes, so many exist that it almost becomes an aesthetic choice as much as it is a functional one. While brightly colored muzzles devices may look cool, they won't help you stay stealthy, so choose a matte black option.
Handguard
Aside from the functional components that make an MSR go boom and cycle, the handguard is one of the most important components to protect your barrel, provide camouflage, and enable you to accept a bipod and other Picatinny accessories. Again, if you don't do a camouflaged builder set from Aero Precision, you will want to do a matte color, or a Gunskin. It's also our preference, but a full top rail with an M-Lok system everywhere else is ideal. The full top rail is a good trade-off of optic mounting options, while M-Lok on the remaining faces of the handguard provides the strongest and most versatile mounting option for accessories while keeping weight down.
While we've added an M-Lok mounted Picatinny rail segment to the front bottom side of our handguard to mount an optional bipod, many modern handguards include a short front Picatinny rail section specifically for bipods, and while handy it's not absolutely necessary.
Grip and Stock
This is where the restrictive states get you! They essentially want your MSR to be as cumbersome to use as possible unless you register it as an 'assault rifle'. Whether it's a deterrent to gun ownership, a forced path to registration or non-compliance, or a continued assault on the second amendment is somewhat unclear. What is clear, is that the options for grips in a restrictive state suck. In a restrictive state, you will need a fin grip. Your stock must also be fixed.
While there are no great options for a fin grip, with some existing in a grey area of the law, there are fortunately a couple of decent stock options. The best options we use are a fixed magpul stock or the adjustable Magpul MOE carbine stock with a Strike Industries stock stop to make it 'compliant'. Magpul also offers the carbine stock in OD Green, FDE, and black, to help you blend in with your environment.
Optics
Unlike a home defense weapon, you'll want to be able to reach out on what may be a small target, like a coyote, or fox. Depending on the cartridge you choose, you may have a hunting rifle that has an effective range of 200 yards, in which case you don't need a scope meant for 1500 yard precision rifle competitions.
Many modern hunting scopes will be more than sufficient for hunting calibers that can be chambered in an MSR-15. Some good and affordable SFP scope options include the Vortex Crossfire II SFP, available in 4-12x40, 4-12x50, 6-18x44, and the Vortex Diamondback SFP 4-12 x 40mm.
For an MSR-10 platform, many cartridges are capable of harvesting big game animals at 400 or even 600 yards. For those scenarios, you'll likely want a little more magnification. A couple of good scope options include the Vortex Diamondback Tactical FFP 6-24x50 that we also use on a bolt action 270, and the Vortex Strike Eagle 5-25x56.
Regardless of your optic choice, it should match the ranges you plan to hunt, and the ballistics of your cartridge. If you'd like to keep the ability to effectively use your hunting rifle for home defense, or at close range, leave some flip-up sights on your rifle, and mount your scope with quick detach rings.
Accessories
Ergonomics matter. If you are comfortable, you will shoot better. Some ergonomic devices like Strike Industries M-Lok covers, as well as Picatinny rail covers, offer ways to add ergonomics, improve grip, and even mute the color of a matte black handguard with some FDE for vegetation and desert environments.
If you want to add a bipod you have two options. If you have an M-Lok bottom section on your handguard, you'll either need to buy a bipod with an M-Lok mount, like the Magpul Rifle Bipod, or add an M-Lok Picatinny rail section, for bipods that attach to a Picatinny rail.
Wrapping Up
You don't have to break the bank when you buy or build your AR-15 or AR-10 style hunting rifle. The rifle pictured and used as an example comes in under $800 dollars. That includes the scope. It's accurate, perhaps not as much as higher-end bolt actions are, but it's plenty accurate to be an effective predator hunting rifle. The quick detach rings allow the optics to swap out quickly, making the rifle a fun range gun, or an effective home defense weapon. Have any questions or suggestions, on setting up a modern sporting rifle for hunting? Let us know in the comments.
Comments