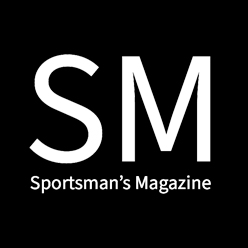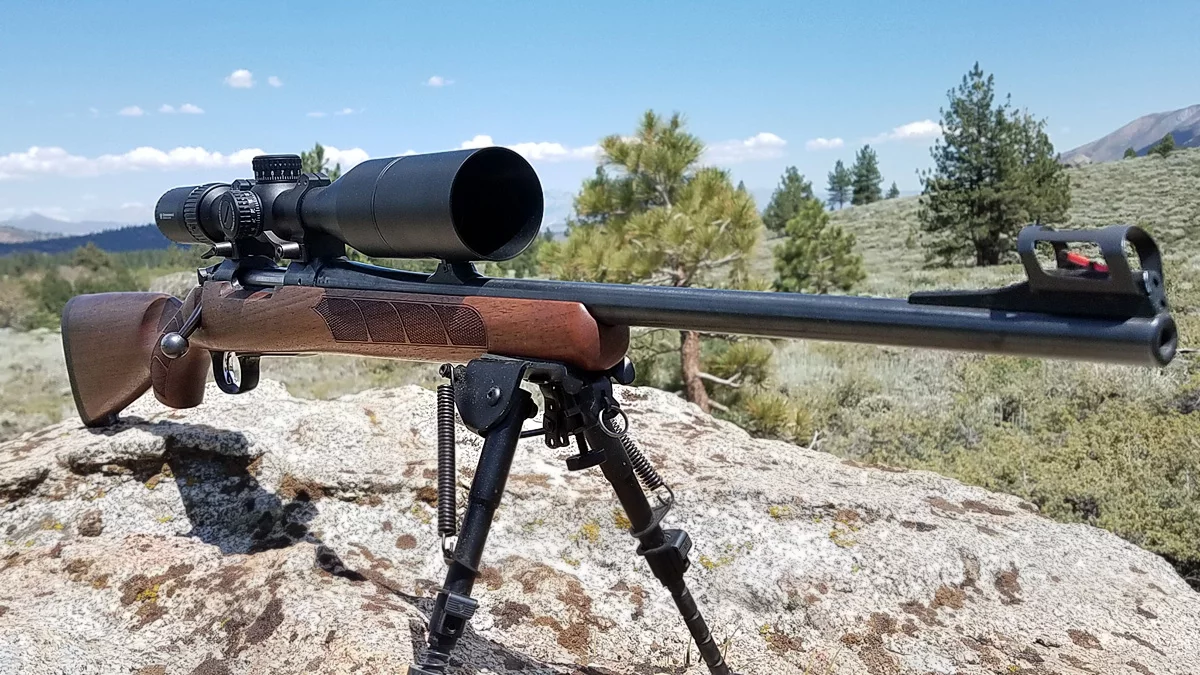 Reticle
|
EBR-2C MOA
Objective Lens Diameter
|
50mm
Magnification
|
6-24
Magnification Range
|
4x
MOA Adjustment
|
.25 MOA
Eye Relief
|
3.9 Inches
Focal Plane
|
First Focal Plane
Tube Size
|
30mm
Length
|
14.28 inches
Turrets
|
Exposed Weight
Illumination
|
NA
Mount
|
None. Requires Scope Rings
Battery
|
NA
Battery Life
|
NA
Waterproof
|
Waterproof, Fog Proof, Nitrogen Purged
Country of Origin
|
China
Warranty
|
Unlimited, Unconditional, Lifetime
Includes
|
Rubber Bikini Lens Cover, Microfiber Lens Cloth
MSRP
|
$499
Price
|
$399
We've tested and used a lot of second focal plane scopes at Sportsman's Magazine, but as first focal plane scopes become more available at more affordable prices, we decided to give the Vortex Diamondback Tactical 6-24x50 FFP scope a try.
The Vortex Diamondback Tactical 6-24x50 FFP, with an MSRP of $499, and a street price of $399, is sort of like the more affordable little brother to the Vortex Strike Eagle 5-25x56. The Strike Eagle has an MSRP of about $799 and a street price of about $699. That makes the Diamondback about $300 dollars cheaper than the Strike Eagle. The price point makes the Diamondback a more budget-friendly option and a good first foray into long-distance shooting with a first focal plane.
Initial Thoughts
The Vortex Diamondback Tactical 6-24x50 FFP is a big scope. It is built around a 30mm tube, instead of an inch tube, and while that is only about half a centimeter larger in diameter, it adds some significant girth to the scope. So does the 50mm objective lens. The Diamondback Tactical is over 14.25 inches and almost 27 ounces. Compared to more traditional hunting scopes with 4-12 magnification, a 40 mm objective lens, the Vortex Diamondback 4-12X40 SFP scope is a perfect example, the weight of that scopes falls somewhere around 14.5 ounces with a scope length of about 13 inches.
Beyond size, the build quality is obviously solid, and what you'd expect from Vortex. While Vortex does manufacture the Diamondback Tactical in China, they also have an incredible warranty and stand behind their products, so you are pretty much guaranteed to get a great scope, at a great price. Not just a crappy Chinese clone, of an actual decent scope.
Inspecting the scope, the finish looked great, the turrets all seemed to have good tactile and audible adjustments, the glass was bright and clear, the magnification ring was tight but smooth, and the etched reticle looked clean and crisp. Again, at least upon first inspection, it was all the hallmarks of a Vortex scope. Great value for money.
Field Tests
So yeah, the Vortex Diamondback Tactical 6-24x50 FFP is a pretty big optic for those used to older more traditionally sized scopes, especially when you add on the extra 3 or so inches of sunshade. Considering the size and weight, it's easy to question whether or not the large objective lens and magnification range are really worth humping the extra size and weight into the backcountry.
Of course, like all scope reviews, we mounted the Vortex Diamondback Tactical 6-24x50 FFP to a capable rifle and took it to the range to sight in. At the range, the light transmission, sharpness, and brightness of the optic were really good. Whether or not it was the low dispersion glass, the multi-coatings Vortex uses, or the combination thereof, the optical performance was more than satisfactory.
We did mount the scope using Warne Maxima 30mm quick detach rings that we already had, and with the lower height, notched a gap for the from sight in the included sunshade. We made sure there was zero contact, and made sure not to overdo the clearance. Besides not having to buy new rings, the scope, can be quickly removed, and the 270 can function as a great close-range bear or deer rifle using the built-in iron sights.
The notch in the sunshade had no negligible impact on glare, light transmission or clarity in the field. We also had no issues with parallax whatsoever and only made the most minor adjustments with the parallax side adjustment dial. For sighting in, we shot 140 grain solid copper handloads 3100 feet per second, at a 100 yard target, and shot off of a bipod. Sighting took 11 rounds, with adjustments to the turrets between almost every shot. The turrets were tactile, didn't have any play, and made a solid audible click for every 1/4 MOA adjustment made.
Without patiently waiting for the barrel of the CZ carbine length rifle to cool, as we should have, we then shot 3 more rounds to produce a sub MOA group. Although we will have to make a correction for the point of impact, so it perfectly matches our point of aim, we were pleased, and look forward to taking the scope to the task at much longer distances once fully dialed.
The 24 times zoom is big when compared to a more common 4-12 times zoom. It takes some getting used to if you aren't already shooting other firearms with that great of a magnification. Every movement is obvious, and you become more mindful of the slightest movement, especially any tensing or pulling. That type of feedback can only better one's shooting abilities with any scope.
Conclusion
The Vortex Diamondback Tactical 6-24x50 FFP does fall at the intersection of performance and value. Although it's probably more at home helping hunters take big game at greater distances, its performance is good enough to make it an entry-level scope for precision rifle shooting. This supposed to be an objective gear review, and as such, we did have some criticisms worth sharing.
The included bikini cover is okay without the sunshade, but you will end up wanting to invest in good flip-up lens caps, which will add an additional 30 to 50 dollars, depending on the brand. The magnification ring could benefit from a throw lever for faster, easier, more leveraged magnification adjustments. From a hunter's perspective, covered turrets would have been nicer than exposed ones. The shooter will have to check that turrets did not get banged around, accidentally adjusted in the field, and are all set back to zero before a shot. Lastly, while they are typically much more expensive, other scopes seem to achieve the same performance in a smaller lighter format.
It's hard to compare it to other scopes, without referencing more expensive scopes, like other tiers of Vortex offerings, or scopes built on an even larger 34mm tube. The Vortex Diamondback Tactical 6-24x50 FFP delivers performance that could potentially give buyers of more expensive scopes some buyers remorse, and it is really impressive Vortex is able to produce the level of quality and performance at such a budget-friendly price point. If your optics budget doesn't exceed seven hundred dollars, but you want a big FFP optic, the Vortex Diamondback Tactical 6-24x50 deserves your consideration. If you are able to spend just a little more, then the Vortex Strike Eagle 5-25x56 might be worth looking into.
All-in-all the Vortex Diamondback Tactical 6-24x50 FFP scope is a great scope, even with a few very minor shortcomings, it's well worth a street price of $399. We will also be following up this review with additional shooting, really exploring Vortex's EBR-2C MOA reticle at longer distances. So keep an eye out for that. As always, leave us a comment or question, and we'll try to follow up as fast as we can.
Pros
Great Performance
Budget Friendly
Incredible Value
Cons
Heavy
Large Size
Exposed Turrets
No Flip Caps
No Throw Lever
Tags: Diamondback Tactical, FFP, vortex
Comments