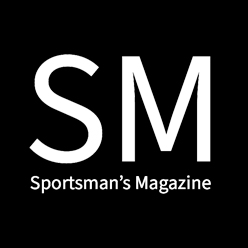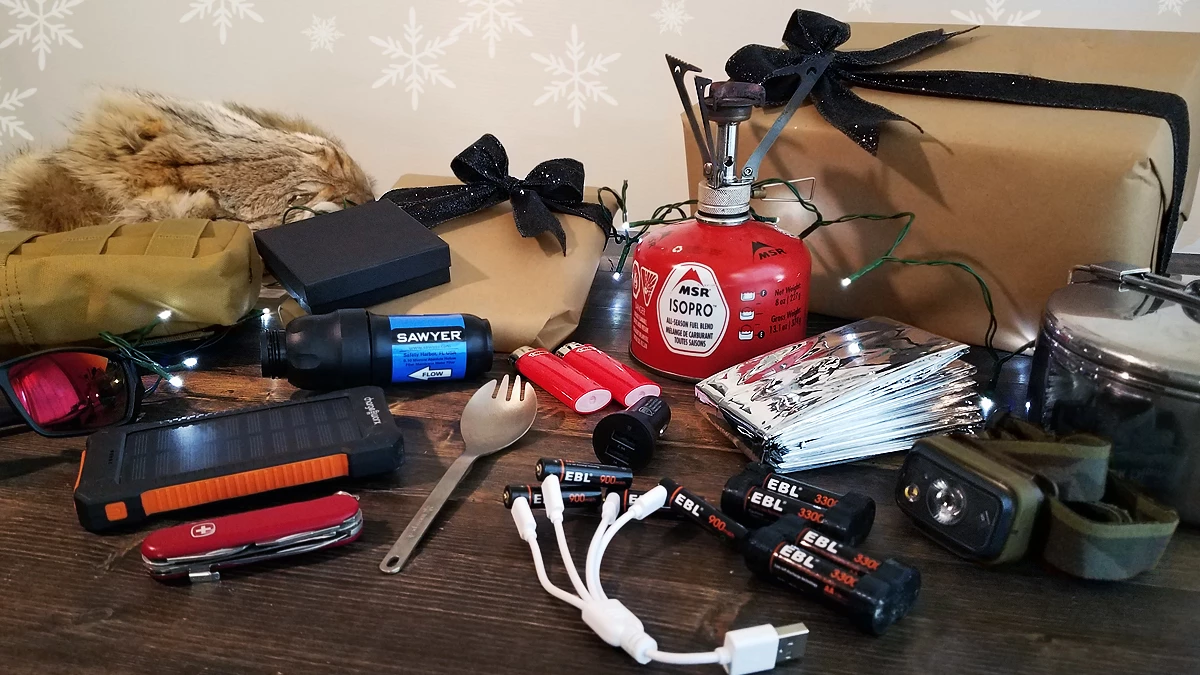 We've vowed to never pedal junk for a commission, as so many low-quality affiliate sites do. Many gift guides offer little to no user experiences or actual expertise. Instead, they rely purely on Amazon ratings to make gift-giving recommendations and re-craft reviews in their own words. Sportsman's Magazine content is created by people that actually use gear and actively spend time outside backpacking, hunting, and fishing.
We've put together a list of gear that lives in our backpacks, vehicles, or both. Gear that made the list we've used in a pinch, or use in the field. This season, count your blessings, appreciate your loved ones, and let them know you care. If you intend to give gifts, then give thoughtful and useful gifts, and consider the gear that we think is indispensable. Most of the items won't break the bank either, provide a lot of mileage, and some make great stocking stuffers.
Havalon Knife
The Paranta Havalon isn't a multitool, nor is it a replacement for the knife an avid outdoorsman probably has on them all the time. With replaceable blades you never need to sharpen, Havalon knives are perfect for jobs that don't require a heavy blade, can opener, or screwdriver. There are also bone saw blades, making them great field dressing knives.
Swiss Army Knife / Multitool
We like to keep things simple reduce bulk, which is why we love and recommend the Tinker, Trekker, Hiker Swiss Army Knives from Victorinox. Sure you can get a thousand more tools, but it's got what you need to survive an emergency or provide good backpacking utility without taking up too much space.
Headlamp Black Diamond Astro
When it comes to headlamps, the light output just keeps getting better, battery life and charging methods have improved, and dimming settings, as well as SOS settings, are more versatile than ever. Even if your loved ones just bought one, they can keep an extra headlamp in their vehicle or nightstand in case of emergencies, so that one can live in their backpacking equipment. The Black Diamond Astro is an affordable 250 lumen headlamp, which is plenty for most situations, but if you really needed more lumens, the Storm 400 is a good option.
Solar Inflatable Lantern
The LuminAID Solar Inflatable Lantern is a great car camping companion. It charges during the day and illuminates any camping area at night. It also packs down to reduce bulk and can be charged via USB, so you can charge it from your car cigarette lighter/USB charger while driving, and ensure you have light later, wherever you end up.
Emergency Solar Battery
Whether you need to give your phone a little juice for an emergency call, or simply need to recharge it in the field, an emergency solar battery is capable of recharging itself during the day, to keep your electronics up and running on the go, and in our opinion, is indispensable. We use solar batteries to keep action cameras charged on hunts, and even use them for headlamp batteries that are USB rechargeable.
USB Rechargeable EBL Batteries
Rechargeable batteries are great. They reduce waste and provide a lot of value over their lifespan. The typical rechargeable battery needs a wall outlet charger, but EBL USB rechargeable AAA batteries, and AA batteries do not. You can charge them from your backup battery, solar cell, or car cigarette lighter/charger, and your electronics, like emergency radios, headlamps, or rangefinders will always be ready to go.
USB Charger / Cigarette Lighter
A lot of older vehicles do not have built-in USB charging ports, or just don't have enough. Dual Port USB chargers are a great way to top off every battery and electronic device on your way to and from the field.
Water Filter
Clean water is essential for survival. Hydrating one day, just to dehydrate yourself more severely the next because of giardia, is a recipe for death. A Sawyer Squeeze is a great, compact, and easy to use, water filter for backpacking and emergencies, and will make water safe to drink. For more emergency and backup types of situations, LifeStraws are also a great choice and a slightly cheaper solution, but we do think that the Sawyer Squeeze is a better backpacking solution.
MSR Backpacking Stove
It's not just for backpacking, but it's also ideal for power outages, and emergency kits too. We have used the Stanley Adventure Camp Cook Set is a 24-ounce stainless steel kettle, with two nesting cups. It's the ideal size for survival and emergencies, but also not a bad option for backpacking. It's also BPA free and can be used directly on a grill or burner, so it's versatile and you won't survive a bad situation at the cost of poisoning yourself with plastics and toxic chemicals.
Lightweight Eating Utensil
The Snow Peak Titanium Spork is lightweight at 0.6 ounces, affordable, and perfect for backcountry camping or emergency kits. So long as you don't lose them, they last forever. They are also available in anodized blue, green, and purple, so they are hard to miss when packing up your campsite, or trying to find a spork by headlamp.
Emergency Blanket
Swiss Safe Emergency Blankets are cheap, versatile, and effective. They can be used for everything from a blanket that retains 90% of body heat, to a windbreak, rainfly, sleeping pad or sleeping bag liner, water collector, and much more. They are the cheapest, most versatile piece of emergency gear you can add to your gear list.
Rain Poncho
The best way to avoid hypothermia is to stay warm and keep clothing dry. The Snugpak Patrol Poncho is a 100% waterproof poncho, that also packs down to an incredibly small size. There are certainly cheaper alternatives, but Snugpak has a solid reputation for quality lightweight gear, that lasts.
Sunglasses
Get the person you care about a pair of STNGR USA polarized ballistics sunglasses, so they can protect their eyes from UV damage, while they are at the range, in the field, or when they are working on a project at home. Retinal burn is bad, and if you get stuck in the snow with a long walk ahead of you, you'll need to protect your eyes, or risk snow blindness. Help your loved one protect their eyes with Full UV protection as well as some of the highest impact ratings a pair of glasses can get.
Emergency Trauma Kit
Whether it's a car accident, rock climbing accident, or backpacking mishap, when you need emergency aid, you don't usually need an extra small-sized bandage. While little bandages are nice, there is almost no small injury you can't temporarily patch up with superglue and sports tape. For real emergencies, you need a trauma kit. While you can always assemble your own, prefab kits are a fast and easy way to hit the ground running, at a hard-to-match price, compared to buying components separately.
Tags: black friday, christmas, Cyber Monday, gear guide, gift guide
Comments