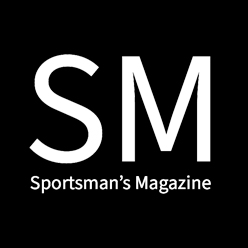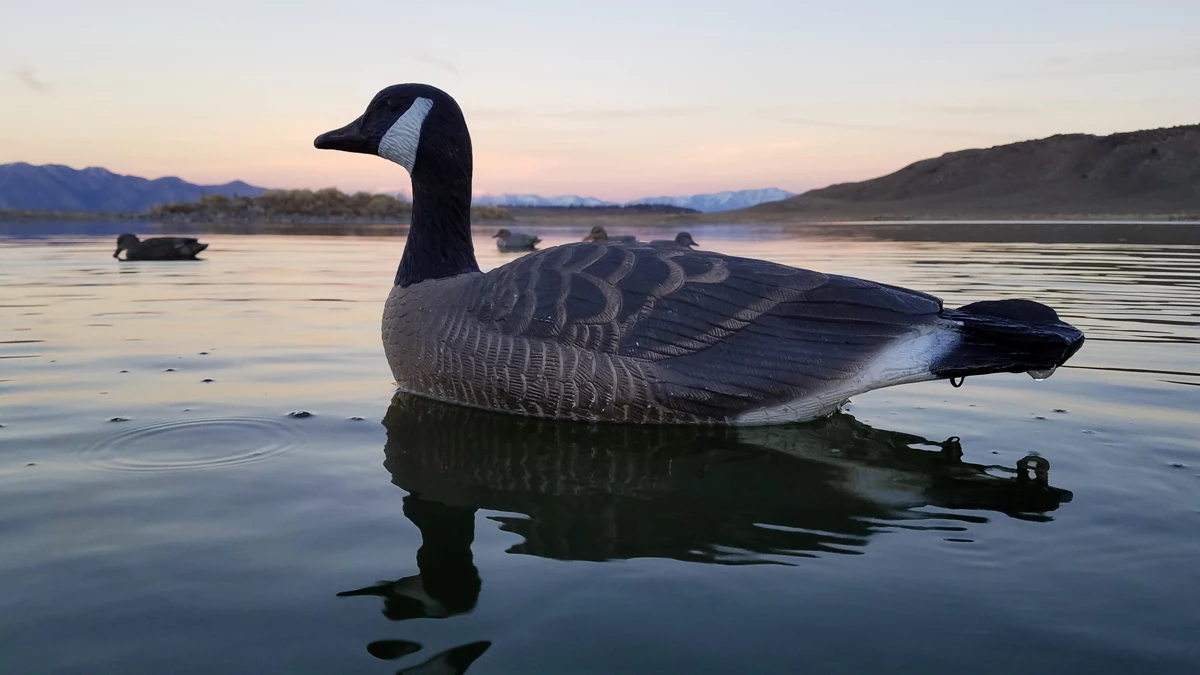 Material
|
EVA Plastic
Type
|
Floater
Flocked
|
No
Quantity
|
6
Features
|
Realistic Model
Size
|
22 inches by 9 inches
Weight
|
Light Weight
Country of Origin
|
China
Warranty
|
None
Price
|
$99
We bought a six-pack of Bulk Decoy Club Canada Goose Floater Decoys to try out and review. We've all seen the Bulk Decoy Club ads, "6 floating goose decoys on sale for $99". Like us, you've probably wondered if a six-pack of floating goose decoys for under 100 bucks can be any good? Are they a good budget-minded decoy option for goose hunters? Or are they a waste of your hard-earned dollars
First Impressions
Immediately after our FedEx guy handed us the package, we opened a box that seemed too small to contain six goose decoys. Bulk Decoy Club makes the Canada Floaters from an EVA material, so they are softer and more malleable, meaning they can ship in a compressed state to take up less space, but it would have honestly been easier to get excited over a larger box.
We removed the goose decoys from the plastic packaging that kept each decoy in a compressed state and revealed the deflated decoys. We immediately went to work massaging and manipulating them into shape.
After a little bit of effort, we got the dekes mostly into shape. Things were literally and figuratively, shaping up, and the decoys looked good enough to use in the field. That's not to say things were perfect, because we did notice a few less than impressive things while getting the decoys back into shape.
While massaging the decoys back into shape, we noticed a few thin spots in some sections of the goose decoys where the roto-molding process apparently didn't deposit very much material. EVA is supposed to remain flexible in low-temperature environments and therefore should be a more forgiving material. In short, we are hoping the EVA plastic although thin in some spots, will hold up in the field.
Worth mentioning, the decoys utilize a tiny cap on an air inlet/outlet, just above the back of the keel that plugs up the decoy. It requires some effort to fully seat the plug, which is good, but it's hard to imagine they will stay plugged long-term with heavy use and variable temperature environments.
Also worth mentioning, the goose decoys look really good from every angle. However, while it shouldn't matter to the birds, the overspray from the paint on the keels is sloppy and makes a statement about a lack of concern for process, or quality control.
Out of six decoys, more than one keel had a pretty bad bend that didn't completely square back up with manipulation. While underwater, it shouldn't matter that the keels are a little bent to the side, but it does add to a general concern about quality, and longevity.
Lastly, more than one cap on the keel that seals in the ballast material, was pressed on and glued in a pretty haphazard way. It's more of an aesthetic gripe, but it certainly does not evoke thoughts of quality.
Our concerns aside, the Bulk Decoy Club Decoys are very budget-friendly decoys, that look pretty good.
In The Field
After our pretty critical initial inspection, we were pretty eager to get the decoys in the field, and really find out if they pass muster, and hold up to some abuse.
The California waterfowl season started up a little slow and warm this year, but we managed to get the goose decoys out on a few icy mornings, with sub-freezing temperatures for a couple of hours at a time. We also used the decoys on a couple of warm days, with temperatures as warm as 58 degrees Fahrenheit, so the decoys were exposed to a range of temperatures.
The goose decoys have received no love, or preferential treatment from our team, and have been haphazardly tossed in and out of vehicles, dropped on rocky shorelines of lakes, and airmailed to their decoying locations like any other decoy we try to get out in a hurry.
The dekes have taken bumpy and abusive rides on rocky roads, with blind bags, firearms, waders, and other equipment stacked on top of them, and have survived. They've suffered a little bit of paint chipping, but nothing unreasonable for how they have been handled. We have not observed how they do when they are subjected to single-digit weather, turbulent icy water, or a full season of use yet, but so far so good.
In addition to handling our use and abuse, the decoys attract birds at a distance. The large size and bright coloration of the decoys make them more visible than our duck decoys in fog, low light situations, and at greater distances. On slow mornings with very few birds, they provide an advantage over exclusively using normal-sized duck decoys. As soon as our weather gets a little bit cooler, and we get some real waterfowling weather, we are sure they will bring in the geese, and look forward to dropping some honkers.
Conclusion
We typically use some really solid and rugged decoys, in particular, Hardcore Decoy's Rugged Series decoys, and aren't used to the softer EVA material. With that said, the Bulk Decoy Club Canada Floaters have held up pretty well so far, but that doesn't mean we can confidently say they will hold up to multiple seasons of use and abuse.
Quality control over paint and the janky assembly of a couple of keel caps could be better. Bulk Decoy Club could increase the wall thickness of the EVA material in the roto-molding process so that the end result is a stronger more durable product that will last the test of time.
If you are on a tighter budget, have little storage space, or just don't hunt Canada Geese all that often, then the Canada Floaters are a good choice. They are also a budget-friendly way to add visibility to any decoy spread, attract both ducks and geese when visibility is an issue, and let you add geese instead of equally-priced magnum-sized duck decoys for a little variety.
However, if you can increase your budget by 50 dollars and don't have a concern over off-season storage space, you can move up a tier in quality. At around 150 dollars, you can buy another brand of decoys and have a little more confidence that you will get multiple seasons of use out of them.
The Canada Floaters by Bulk Decoy Club do get the job done. They look pretty good, enough to get birds to flare, they add visibility to any spread, and for the price point, really can't be beaten. We are hoping that our concerns over quality and durability are a moot point, that our observations are just the nature of EVA plastic, and the Canada Floaters will last the full season and many more. We'll update our review as soon as there is a change in our opinion, or by the end of the season, whichever comes first.
For now, the Canada Floater Decoys are doing a fine job. They are holding up to the abuse we've given them, and we are happy to toss them into our decoy spreads for as long as they do last.
In the interest of full disclosure, and the best interest of our readers in mind, it's worth mentioning the following. We had reached out to Bulk Decoy Club earlier in the year to see if we could do a sponsored gear review. After the initial excitement and greenlight with some gear to test, communication stopped, and we never received any decoys. We reached out a couple more times over the next weeks and months, with poor communication between both email and Instagram messages. We ultimately abandoned any notion things would move forward with Bulk Decoy Club, and bought a set of six decoys to do our review. We wanted our readers to know what they are getting into when they buy Bulk Decoy Club decoys. You will get a decent and affordable product, with no warranty, and based on our experience, poor communication should you have an issue. We haven't had any issues, so it's been a moot point, but we do prefer products from companies that stand behind their products with warranties and also have open channels of communication with their customers.
Tags: duck hunting, waterfowl hunting
Comments