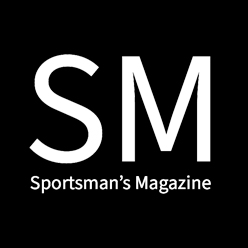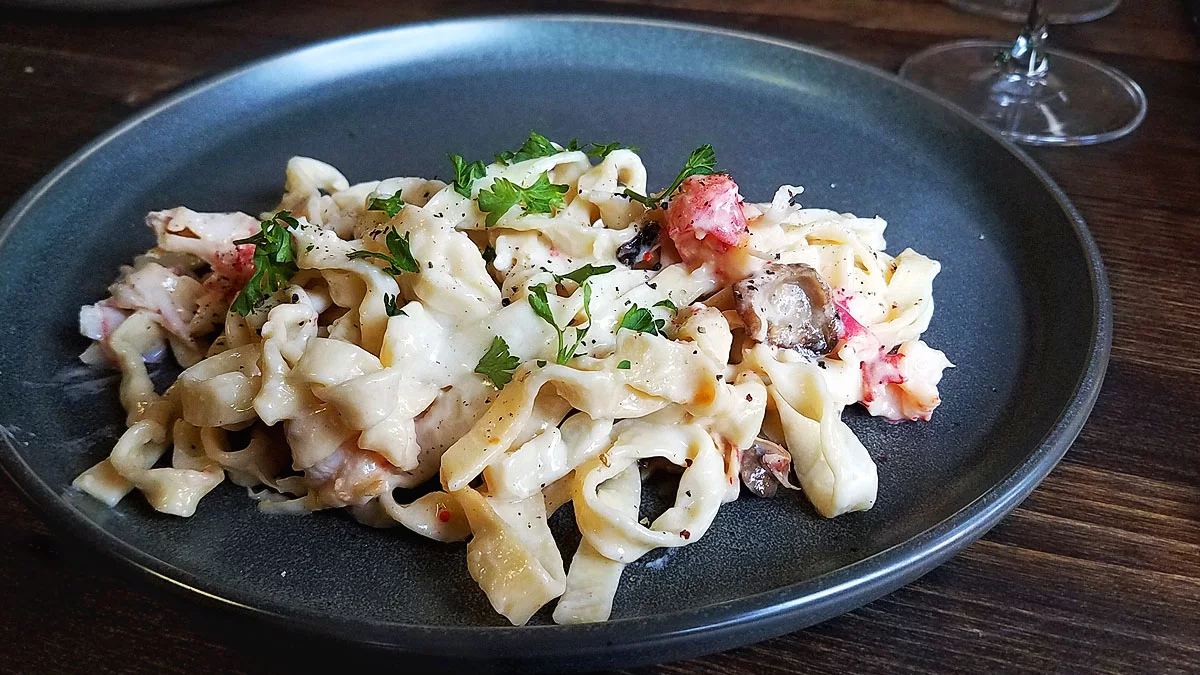 We made a Crawfish Porcini Fettuccini Alfredo out of the unique ingredients the eastern sierra mountains have to offer. Our recipe makes use of fresh crawfish meat, and wild-harvested porcini mushrooms, but you could substitute another shellfish and any other varieties of mushrooms that are more available in your area. In addition to the ingredients for fresh pasta and alfredo sauce, you will want fresh parsley and cracked black pepper for garnishing.
While our version requires a significant amount of effort, from catching crawfish to cooking and peeling crawfish, harvesting mushrooms, and making pasta from scratch, the level of effort can be simplified by substitution and using already made pasta.
Total Time
1.5 to 2 hours
Fresh Pasta
Ingredients
2 Cups All-Purpose Flour
3 Eggs
1 Tsp Extra Virgin Olive Oil
½ Tsp Sea Salt
Directions
Make a well in a mound of flour on a clean countertop.
Add eggs, EVOO, and salt to the well.
Using a fork, slowly whisk wet ingredients. Try to maintain the integrity of the well. Slowly incorporate the flour until you have a shaggy dough.
Knead the dough for 5 to 6 minutes
Cover dough with a towel, let sit for 30 minutes.
Roll out dough
Let sit for 10 mintues
Cut to desired pasta size
Boil until cooked ~10 minutes
Porcini Mushrooms
Ingredients
¾ – 1 lb Porcini Mushrooms
3 tbsp butter
Directions
Slice mushrooms into small pieces
Sautee mushrooms until cooked, and soft
Optionally increase heat and crisp outside of mushrooms for a stronger texture later.
Alfredo Sauce
Ingredients
½ cup butter
1 ½ cups cream
½ tsp Salt
¼ tsp black pepper
2 cups grated parmesan
2-3 tsp minced garlic
½ -¾ lbs. crawfish meat
Directions
Simmer butter and cream for 2 minutes.
Add salt, black pepper, and garlic.
Simmer for another 2 to 3 minutes.
While stirring constantly, add Parmesan cheese.
Continue stirring for 5 to 6 minutes, or until sauce has slightly thickened.
Pour sauce over pasta and mix until pasta is evenly coated.
Add crawfish meat and porcini mushrooms, gently mix so that distribution is even.
Serve Immediately.
Garnish individual servings with chopped parsley and freshly cracked black pepper.
Notes
Garnish with parsley and fresh cracked black pepper, enjoy with a glass of great wine. We recommend a crisp dry white, something with good minerality, or a rosé.
Tags: crawfish, foraging, mushroom
Comments