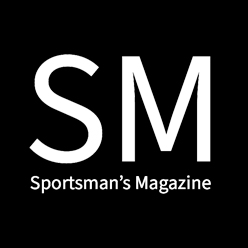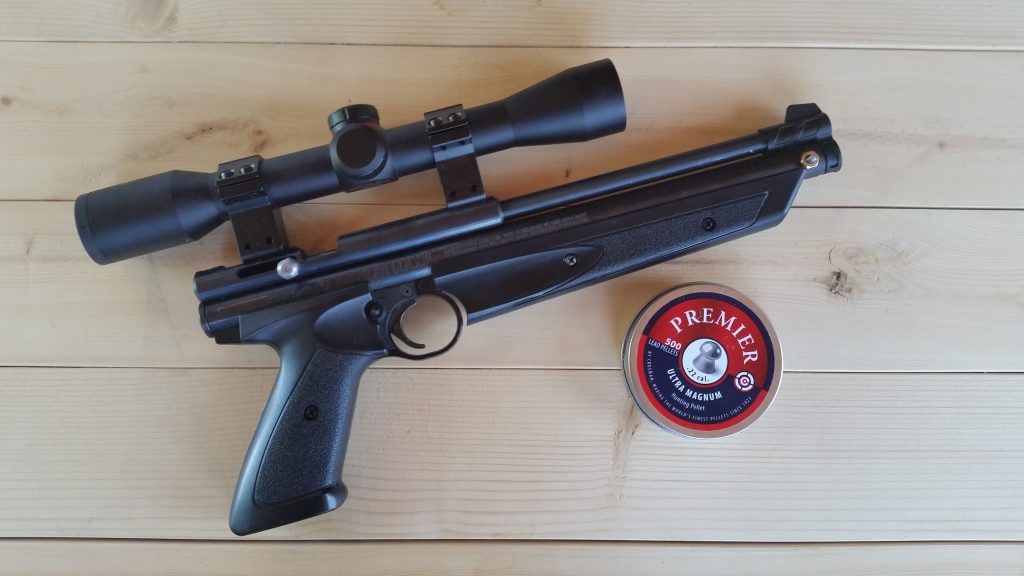 Photo Credit: The author's Crosman 1322, modified.
I purchased a Crosman 1322 pellet pistol in the .22 caliber, because I needed a small and economical pest control weapon on our homestead. I also wanted a light weapon for small game, and was especially interested in one I could fit into a backpack.
I added a 4x32 Simmons scope to my 1322. I re-crowned it, changed the breech to a steel one, and modified it to a point where it produces 8.20 foot pounds of energy, with a standard 14.3gr pellet traveling about 510 feet per second at the muzzle.
Out of the box, a brand new Crosman 1322 costs 60 dollars, and shoots at ~460 fps with about 6.4 FPE. In other words, it is good enough out of the box to handle some pests, and possibly put small game in the stew pot with quality shot placement.
Over time, I've modified the 1322 to produce over 12 foot pounds of energy(FPE). It adds a bit more insurance of humane small game kills, without stepping into the PCP realm of air guns.
The 1322 has already controlled a lot of the invasive starlings that were raiding our chicken feeders and defecating in their drinking water; Which I blame for the loss of a chicken this spring.
If you are wondering about small game or pests and the energy required to take them, here are some suggested energy requirements. Take these numbers as bare minimums, and assumed good shot placement. All I can say is to use your discretion when shooting any animal so that it is humanely dispatched. And all the other, blah blah blah pacifying things you can say about hunting to the less self sufficient cry babies out there.
Squirrel – 4.5fpe head or vitals
Cottontail – 4fpe head or vitals
Jack Rabbit – 5 fpe head or vitals
Pigeon, Dove – 4.5 fpe head or vitals
Sparrow – 2.5 fpe head or vitals
Starling – 3.5 fpe head or vitals
Tags: 1322, 1322 mods, air gun, air gun hunting, air pistol, crosman, hunting, pest control
Comments