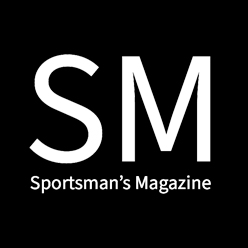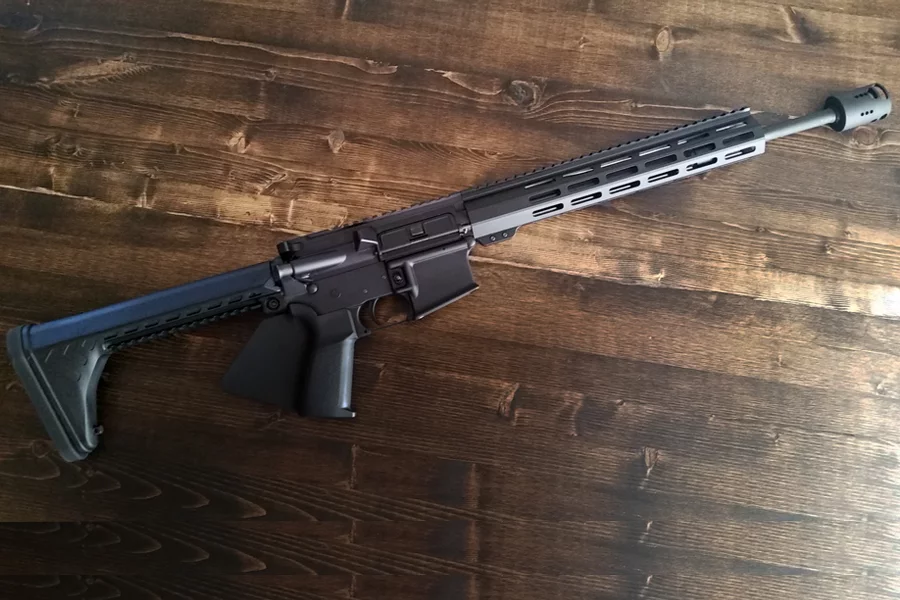 Photo Credit: The writer's CA Legal Evil firearm.
Legally own an evil AR, even if you live in California, just build it featureless! The general rule is no features, no problems. Hence the name featureless. Or you can register your AR for 20 bucks, and be on a DOJ list forever. Or you can refuse to comply, and risk becoming a felon.
None of this is news, but for all the FTGBs(first time gun buyers/builders) out there, this is meant to be a simple breakdown on how to build a featureless, CA legal, rifle on the AR platform in California.
First question that you may have, "But what if I have a bullet button?" The rules keep changing to match the engineering of firearms. Even the idiot politicians and anti-gun lobby manage to trail behind the tech as it changes. Basically, unless you detach the upper from the lower, (IE: disassembly) you are non-compliant. There are workarounds, but why roll the dice with a law enforcement officer within a narrow margin of the law, and/or constantly wearing down your takedown pins.
Keep in mind, these are guidelines, that at the time of writing April 1 2020, are accurate to the best of my knowledge. They are guidelines, and not legal advice. You do what you are going to do at your own risk.
So what the featureless rules mean, is get rid of the following:
Pistol Grip, Thumbhole Stock
Folding/Telescoping Stock
Grenade Launcher or Flare Launcher
Flash Suppressor
Forward Pistol Grip
What to replace:
Pistol Grip, Thumbhole Stock This, I must admit is the worst, most stupid part of the rules. If you can't wrap your thumb around you grip, at an angle under the receiver at the trigger line, California lawmakers are somehow happy. The fin-grip or featureless grip, is the awful alternative. It prevents the safety from being easily accessed via the shooting hand thumb, and creates an awkward feel. What does help is an ambidextrous safety selector, like this one here. Also, when Freedom Week 2 rolls around in California, SHTF and there is complete unrest, or boogaloo, 20 seconds with a standard screwdriver and you can swap that featureless grip with a more ergonomic one.
Folding/Telescoping Stock Fixed Stock, because you aren't getting any taller, nor your arms any longer. Get a fixed stock, or fix/pin an adjustable stock to your length of pull.
Grenade Launcher or Flare Launcher These are fun for D-bags to use in Call of Duty, but you should stick to Call of Duty if you think you have a practical situation for these. Don't take that the wrong way, I love COD, but I think we all know who we are talking about.
Flash Suppressor You probably aren't waging an all night battle. So reducing the chance of temporary blindness isn't the end all for you. Get a muzzle brake, or a compensator. Trade out that marginal flash suppressor for something that will help you maintain control and increase your accuracy, whilst also decreasing your felt recoil. If you 'need' some form of stealth, go through the ATF process, get a suppressor, and run subsonic 300 Blackout.
Forward Pistol Grip I like a more modern m-lok handguard that's easy to grip anywhere. If I need more positive contact, I'll add a completely legal angled foregrip/handstop(AKA 'commando foregrip' for you COD couch ninjas).
So skip the CA DOJ BS of registering. Unless you trust they'll take you off a list later, should you ever get to completely exercise your Second Amendment rights, in the Golden State ever again.
When you are looking for parts check out those who support our rights, even in California, where its tough. (Some links are affiliate others are just because they are great, and may not have an affiliate program). Support them because they are great companies, support our 2A rights, and some are largely veteran owned or operated.
Brownell's
Palmetto State Armory
Aero Precision USA
Midway USA
AR15 Discounts
AR15 Handguard
Tags: AR10, AR15, CA Legal, ftgb, High Capacity Mags
Comments