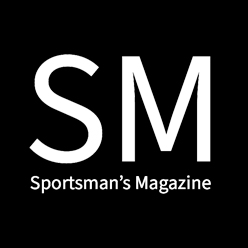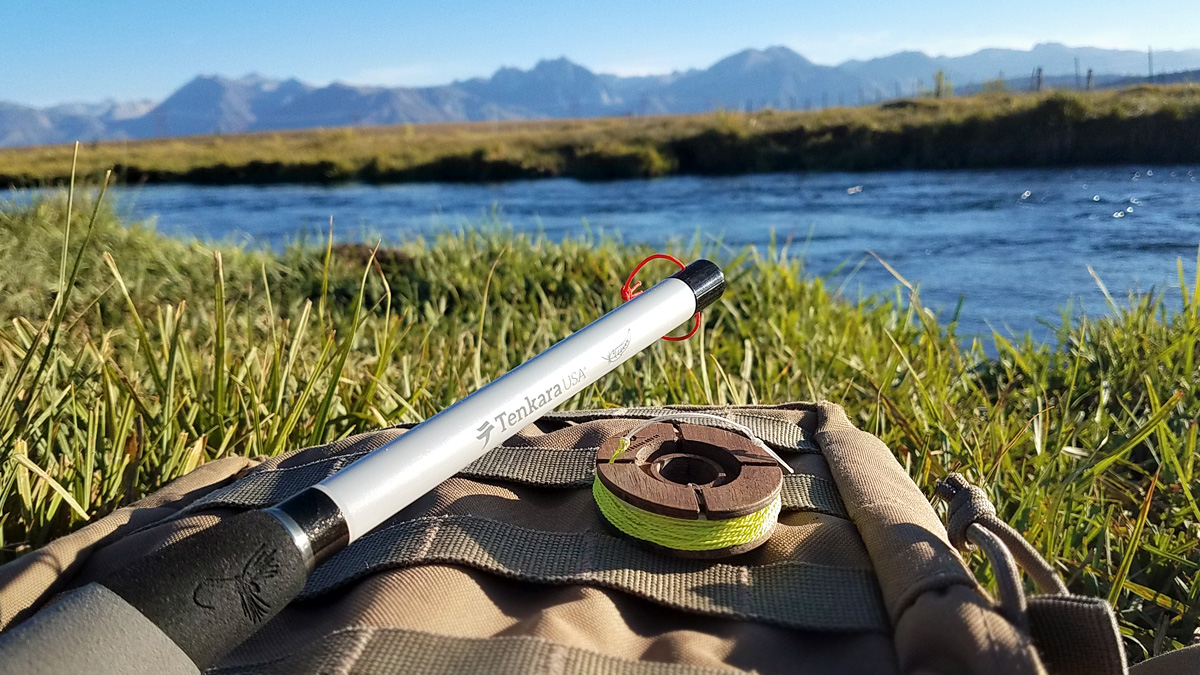 Weight
|
3.5 oz (100 g)
Collapsed Length
|
15 inch (38cm)
Extended Length
|
10 foot 10 inches (330cm)
Handle Length
|
8 inches (20.5cm)
Segments
|
12
Color
|
White | Matte Black
Accessories
|
Hard Case(tube) | Sock
Manufacturer
|
Tenkara USA
Warranty
|
Lifetime Warranty | Replacement Parts Available
Price
|
$160
In the interest of full disclosure, we received the Hane from Tenkara USA to produce this gear review. We remain objective, whether we buy a product, receive a product, or acquire a product at a discount. Opinions are our own.
The Hane Tenkara Rod is an ultra-compact, feather-weight rod from Tenkara USA. It was designed specifically for backpacking, high elevation mountain streams, and basically anything requiring ultra-portability. We took the Hane fishing in mountain streams, lakes, canals, and drainages. We used it primarily to fish for trout in both California and Wyoming, and tested it on everything from slow-moving water, still water, and wind chopped lakes, to heavy and fast-moving water. We caught everything from 6″ brookies to 20″+ brown trout, and really pushed the Hane to its limits.
First Impressions
The Hane is special. Right out of the package, the rod looks really sharp. Rod sections have a white coloration, with the exception of the matte black tip-set, and the rod is on par with the high quality you would expect from Tenkara USA. The foam handle is a departure from the cork typically used on Tenkara USA rods, is very ergonomic, and is long enough to fit most hands. A Tenkara USA logo imprinted in the foam also creates the perfect textured surface for placing your index finger.
Because of its size, we had some questions about the Hane. "Will the action still feel like Tenkara?", "Is it too fast, or too rigid?", "Will the Hane have a true Tenkara feel and action?" We were super excited to get the Hane in the field and get some answers to our questions.
In The Field
We set up the 10ft 10 inch Hane with a 13 foot furled line, and 5 feet of 4x tippet. It might be a longer setup for a 10 foot 10 inch rod, but you could just as easily set up a shorter line if that's your preference. We first took the Hane to a fishing hole nestled in the Eastern Sierra. On the first cast, it was immediately obvious that the Hane was a faster action Tenkara rod than a traditional 12 foot or larger rod, with a much more snappy cast.
That faster action took a tiny bit of getting used to, as it required less loitering or pausing at the top of a cast. In fact, after getting used to the faster action and the shorter rod, it became distinctly advantageous over a larger rod in a few ways.
Check out Buck getting used to the action in the above video. We slowed down the footage so you can clearly see how the rod bends, and clearly see the speed of the action.
With the shorter faster action of the Hane, it's possible to work right in front of trees, tall vegetation, and even cliff bands. The length and action let you cast vertically, but still snap the line forward enough to get the fly to your target, without snagging behind you. This also made sideways casting easier, letting you better avoid snapping backwards into the tree line or other obstacles. Additionally, the shorter rod means that moving along a river, weaving through trees or tall vegetation, meant fewer snags, and less risk of damage while simply moving from location to location.
Over a period of a few weeks, we put a lot of mileage on the Hane. It took some pretty heavy use and abuse, and without issues. We landed everything from countless small brookies, to both wild and stocked rainbows, and even some real hogs. Check out the brown trout below, caught in a creek on lands managed by LA DWP.
Conclusion
If you are already a Tenkara fisherman and want the Tenkara experience, but with a faster action, and you want it in a feather-weight and highly portable package, then the Hane is a perfect rod choice.
With some distinct advantages of a faster action and greater portability, we'll probably opt for using the Hane in place of the larger more traditional rods like the 13.6ft Amago or 12ft Iwana that have become customary. For most fishing in the backcountry and smaller stream fishing, the Hane will be a go-to, but we'll probably still use our larger rods for fishing open shorelines of big lakes, and fishing from a kayak.
If you are newer to Tenkara, the Hane is a great choice, but to truly get the traditional feel of Tenkara fishing, then you may be better served by learning on a more traditionally sized rod, like the ITO, Amago, or Iwana, offered by Tenkara USA.
We worked hard to put mileage on this rod so that we could earnestly say whether we like, love, or hate the Hane. Three of our gear testers, the author being one of them, can say they were impressed with the Hane. If you get yourself a Hane, we are pretty sure you'll love it.
Are we biased? We always try our absolute best, to remain objective. If we didn't like the rod or enjoy using it, we'd tell you. We have nothing to lose and our readership's confidence to gain by being honest and recommending good products while advising against the purchase of bad ones. While we received the Hane to do a gear review, we have purchased other rods out of pocket from Tenkara USA. We have also purchased multiple replacement tip sets to keep a few rods fully operational for about a decade. We've used rods made by other brands, and we can say while others are decent, you can not go wrong with any rod offered by Tenkara USA. Many other brands don't offer replacement parts, and instead require shipping a product in for repairs, potentially taking you out of the field for a good chunk of the fishing season.
Tenkara USA support has always been fast and helpful for the entire decade before we arranged this review. So we can say with confidence, that they are a positive and great company when it comes to supporting their customers, they make great rods, and stand behind their products.
Comments