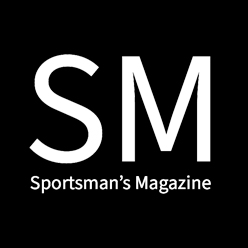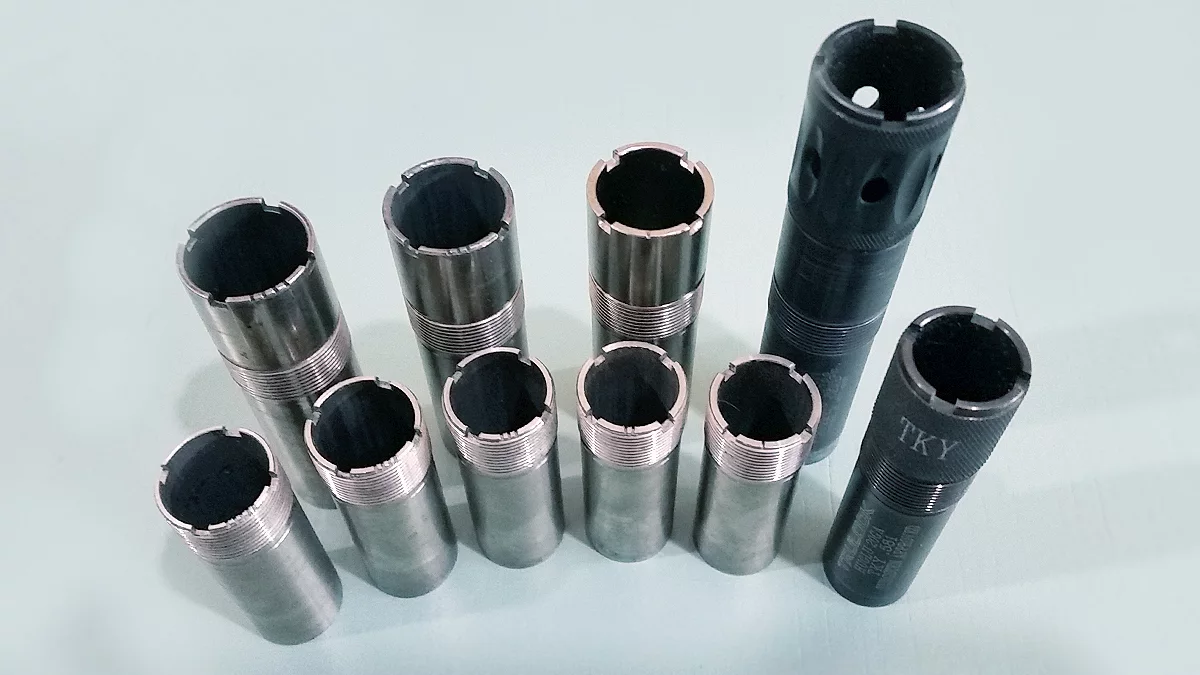 If you are new to shotguns, gearing up for the spring turkey season, or are just trying to get a tighter shot pattern at greater distances, then you need to know the shotgun choke basics. The shotgun choke basics include: how a choke works, choke sizes, choke lengths, and porting.
How Shotgun Chokes Work
Shotgun chokes work by creating a tighter constriction, called a forcing cone, that concentrates shot into a tighter pattern. They vary in the size of the constriction, materials, and length of the forcing cone. Most importantly, some shotgun chokes have restrictions on shot size or type, specifically steel.
When you force a payload of shot through a small constriction, the shot needs to be malleable. If the steel shot cannot squeeze through the forcing cone of a choke, it will create a blockage, a massive spike in pressure, and the only way for that pressure to escape is by destroying and bulging the choke and barrel.
The best steel shot to use, is a properly annealed steel. Annealing makes the steel shot softer and more malleable. Other materials, like lead, tungsten, bismuth, copper, and alloys are more malleable, and chokes don't typically restrict their usage.
Strength of materials, length of the forcing cone, and less aggressive constrictions allow choke manufacturers to produce chokes that don't have size or steel restrictions. These are personally my favorite types of chokes, because I can use the same choke for different seasons and different shot types, without worrying about accidentally forgetting to swap a choke. Not all chokes are so steel friendly, so ALWAYS check to see if the choke you are considering, has any size or steel restrictions. The Carlson's Cremator series of chokes, have no such restrictions, and are great chokes.
Choke Material and Finish
Chokes are made of various metal alloys that are hardened and treated for strength and wear resistance. 17-4 stainless steel seems to be the most typical steel used, probably due to cost, and heat treatability. Other materials like titanium are also used.
Chokes are treated or coated in everything from black nitride, to Cerakote and other polymer-ceramic coatings. Aside from potentially adding some protection from the elements, or making it easier to clean, the range of finishes don't seem to do much if anything for the choke aside from improving aesthetics.
Knowledge on materials used to make a choke isn't exactly something that needs to be known. However, it's worth mentioning, because it's informational and can help you avoid buying a choke because of some gimmicky new alloy or finish name.
So long as the choke you are using fits your shotgun properly, and is approved for the shot type you are using, the material the manufacturer chose to use shouldn't matter. In fact many are durable enough that some manufacturers offer lifetime guarantees.
Choke Sizes
Chokes typically come in common constriction sizes. From the most open to the tightest constrictions, chokes are typically designated as cylinder, skeet, improved cylinder, light modified, modified, improved modified, light full, full, extra full, and turkey. A 12 gauge cylinder choke has no constriction, whereas an extra full choke has a .04 inch constriction.
Different manufacturers may offer variants to the standard choke offerings, and be slightly different in their constrictions, so always check to see what the level of constriction is on any choke before buying it. It may not be better or tighter than a factory choke you may already be using.
You may have seen chokes labeled as predator chokes, turkey chokes, waterfowl chokes, or skeet chokes. Choke size, and steel restrictions are the main reasons for specifying the chokes. Light Modified, Modified, Improved Modified, and Light Full chokes are typically waterfowl chokes that will generally shoot steel loads. The federal government requires lead free shot for waterfowl hunting, and the most typical shot is steel shot. Extra Full, Super Full, and any other extremely constricted variants are typically used for non-steel turkey and predator loads, while chokes that are less constricted than Light Modified are typically used for shooting clays.
Choke Lengths – Extended Chokes
Extended chokes can increase the length of the forcing cone, which compresses the shot over a longer tapered distance. The more gentle taper of an extended choke can improve patterns 5 to 20 percent.
Extended chokes also provide some protection to the end of your barrel, and make chokes easier to replace or remove from a barrel.
Ported Chokes
On an extended choke, the choke protrudes past the barrel, providing an opportunity to port the choke. Choke manufacturers claim ported chokes strip wads faster and improve patterns.
Some manufacturers also claim a minor reduction in recoil and muzzle flip, but 3rd party tests have been conducted on ported chokes, and while the jury is still out on any sort of recoil or muzzle flip reduction, patterns can improve 7 to 8 percent.
What manufacturers don't advertise with ported chokes, is the increase in loudness. Porting does increase the muzzle report, and it is noticeable. Ideally, you wear quality hearing protection that doesn't get in the way of your shooting, like Walker's Silencer Ear Buds, and loudness is a moot point. But if you don't, you may wish you had.
Conclusion
If you are going to buy an aftermarket choke, you need to be sure of a few things. Proper fit, the amount of constriction, and whether or not it has any restrictions on shot type or size. Seriously consider an extended choke with ports, because together they can improve patterns by as much as 28 percent. A small improvement in shot pattern is a massive advantage in the field. Reducing the number of holes in your pattern, will help you drop birds with authority, and tighter patterns will help you extend your reach.
12 Gauge Chokes We Recommend:
Carlson's Cremator – Can be used with ALL lead, steel, Hevi-Shot, and Bismuth ammo.
MOJO Outdoors Fatal Shot Custom Predator – Can be used with all shot types.
Truglo Head Banger Turkey Choke – Not for steel shot.
20 Gauge Chokes We Recommend
Cremator Ported Chokes – Not for steel shot sizes larger than #2
Specialty Chokes
I didn't touch on specialty chokes, because they are so task specific that they are outside the scope of a post on the "Basics" of chokes. However, in the interest of providing knowledge, they are worth a quick mention. The rifled choke is a highly specialized choke, typically used with specific slugs and ammo, designed to help spin and stabilize slugs. A breacher choke is used to breech doors in close combat and tactical situations. They are typically a very open choke, with teeth and ports, for close proximity use on an object. Neither have much function in the field for hunting most upland game, game birds, or waterfowl.
There are probably a couple specialty chokes I've forgotten to include, but they unlikely have an impact on choosing a typical shotgun choke for most normal applications. If I've missed something, or you think I should expand on a any specific point, let me know by leaving a comment.
Tags: chokes, extended chokes, ported chokes, shotguns
Comments