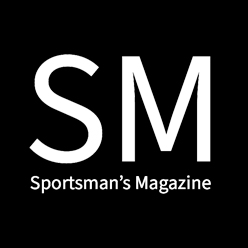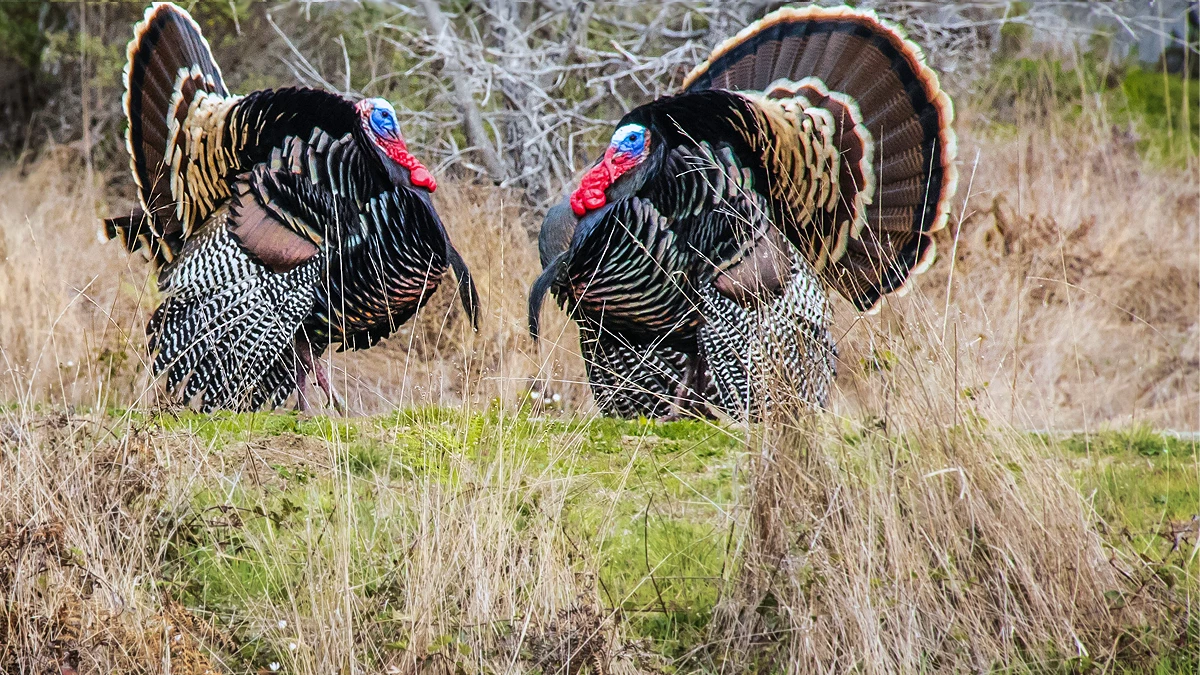 Are you ready for the spring turkey season? It's really not that far away, so if you want to successfully harvest a gobbler this spring, then you need a game plan and a few pieces of gear.
Develop A Game Plan
Scouting is the biggest part of any hunting success, whether it's a predator, moose, dove, or turkey. All spring turkeys are very limited in their focus and priorities. They aren't exactly concerned with Maslow's hierarchy of needs, they are simply trying to avoid predators, eat, and breed.
They roost at night and descend to the forest floor in the morning, going through routines of feeding, and moving around looking for partners. With their focus so limited, they will respond to predatorial sounds, challenges from other gobblers, and hen calls. Although, from experience, they will quite literally respond to almost anything at least once. So locating them is not too difficult.
Fifteen days before the season starts is a great time to scout an area you intend to hunt. You should look for food, shelter, and water, and try to locate birds as they roost, so you know what nearby fields they will be on early in the morning. Fifteen days is close enough to the start of the season that whatever birds are doing, will likely be the same thing they will be doing at the start of the season.
The Gear
At a bare minimum, you will need good camouflage, a turkey call, and a shotgun. Some states allow rifles and even airguns as a legal method of take, so check your state's rules and regulations because they may open up some additional hunting opportunities for you.
Turkeys have excellent vision and a keen ability to detect shapes and movement, so it's critical to wear camo. Good camo will break up your pattern and allow you to remain undetected. At a minimum, your camo should include a quality shirt, like the First Lite Phantom Top, and a face mask or balaclava, like the First Lite Phantom Balaclava. Adding camo pants, versus solid tan or olive drab colors will also improve your concealment, but isn't completely necessary. Although, others might argue differently.
First Lite Phantom Balaclava | First Lite Phantom Top
You will also need a turkey call. There are a ton of options, and you can use whatever you want. A box call is a good choice, so is a slate, or a reed call, but we prefer a reed call because it lets you operate hands-free, and requires no movement. Movement is a sure way to get busted by a turkey, so a reed call is an ideal choice.
Lynch Box Call | Primos Slate Call | Woodhaven Reed Call
A shotgun is the standard weapon of choice for turkey hunts. You will want a 12 gauge or 20 gauge, and quality ammunition. Of course, if you already have archery equipment, or your laws allow you to use a rifle or air rifle, then you should consider those options as well.
Another piece of equipment to consider is a tighter, extended choke for your shotgun. We use and recommend Carlson's chokes, and do all of our longer-range shotgunning, whether it's waterfowl, dove, or turkey with them. They pattern well with a wide range of ammo, and outside of a heavier and hotter load, and knowing how your shotgun patterns can have a significant impact on your shooting.
We don't typically use them, but a sitting pad or turkey seat can be a nicety. Some turkey vests, like the Knight and Hale Run and Gun include an attached butt pad, but sitting pads like the ALPS Outdoorz hunting seat, can be picked up on their own. Either will make sitting dead still a more comfortable endeavor.
You don't need to hunt over a decoy. However, many people do, as it can visually guide birds into a desirable kill zone, or simply draw in a bird that is more visually driven. The Primos Gobstopper Jake & Hen decoy combo is a good choice for static decoys, and the MOJO Scoot-N-Shoot Max is another great option for a more aggressive style of hunt.
Pattern Your Shotgun
If we've made it sound like turkeys are rather un-complex creatures, it is because it's true. Turkeys evolved to breed, eat, and avoid predators, but not do a whole lot else. As such they have a small brain, which means you are shooting a small target.
No two shotguns will pattern the same, and the same is true with different types of ammunition, so it's essential that you pattern your shotgun. You should, at a bare minimum, shoot your shotgun with the load you intend to hunt with. Shoot it at a couple of distances and know if you have any holes in your pattern, or any left or right bias of a concentration of shot.
If your shotgun patterns heavily to the left of your point of aim, you may end up aiming to the right of a turkey's head to ensure the concentration of shot lands on a turkey's brain or brain stem.
If you add a new choke to the mix, you must pattern the gun with the new choke!
Final Thoughts
A successful turkey hunt is going to be more fun than an unsuccessful one, and it's really not too difficult to prepare for the turkey season. When you are successful, or if you simply want to increase your level of safety when you are not actively hunting, bring and wear some blaze. At a minimum, if you are carrying a turkey out of the field on your pack, tie a blaze handkerchief to your pack, or wear a blaze hat. The blaze should help, even the most trigger happy beginner, to identify a dead turkey on a human and you'll avoid getting shot.
Be safe, have fun, and good luck!
Tags: gobbler, spring, turkey
Comments