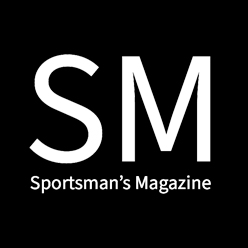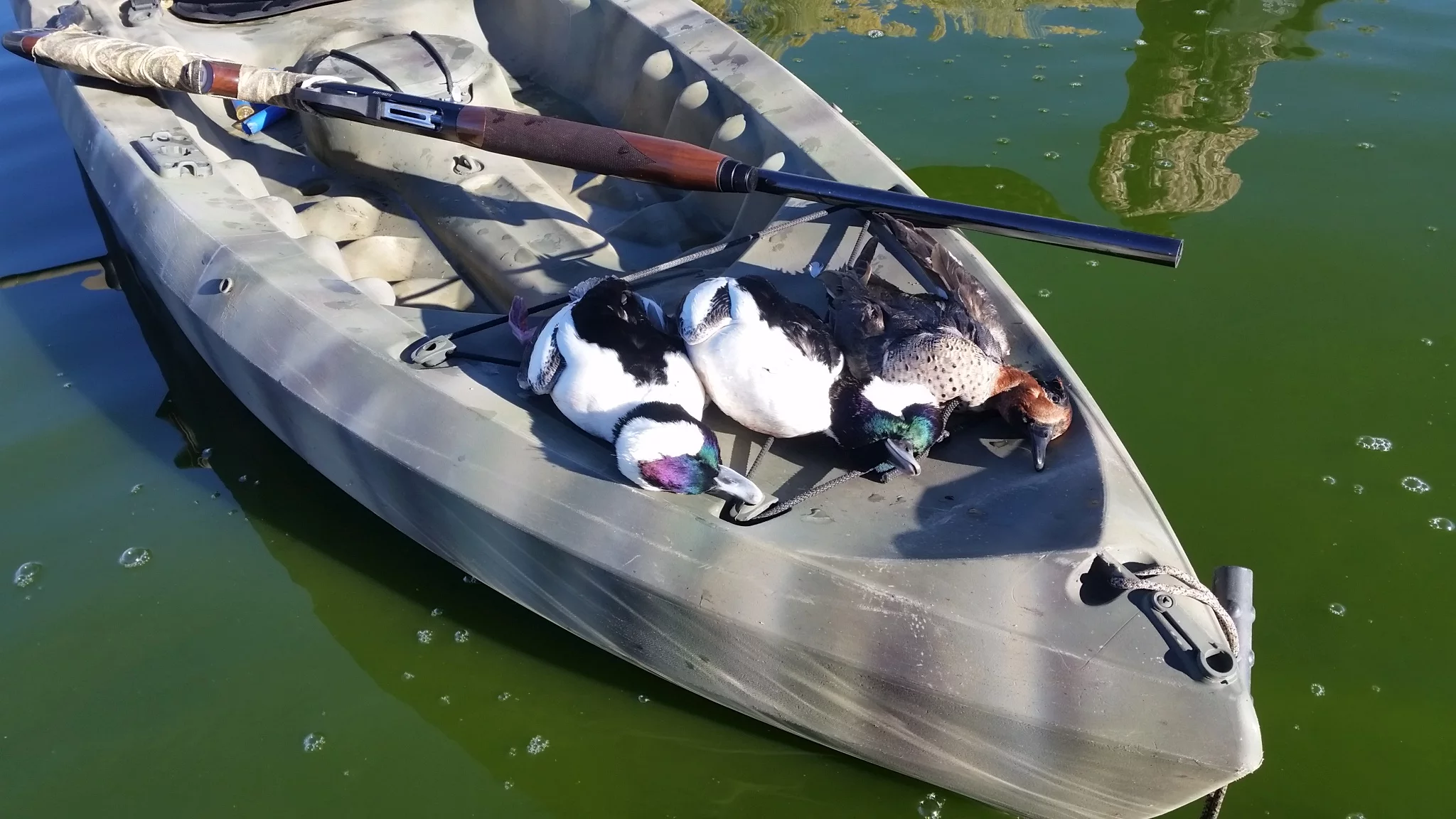 Photo Credit: The author's small bounty of birds, sitting on the front of a waterfowl hunting kayak.
Hunting has so many variables, like temperature, weather, animal behavior, logistics, and almost anything you can think of can easily go wrong, but when things go right, its so more rewarding than an average hunt.
The morning started out cold, the air still, and with a limited amount of bird movement. The couple birds that flew over easily got away unscathed. Sitting in 9F temperatures made us slow to react to the birds that came in with little heads up. Our decoy spread kept freezing solid, even with a jerk rig, and we were physically too cold and stiff to shoot anything.
It became fairly obvious we weren't going to do well in the spot we were in, and collectively decided to move. I had figured it would be a waste and the morning was awash with failure at that point, but couldn't see the harm in trying a new spot in an unfrozen part of the lake. Picking up and moving was made easier by having a quick to move layout blind, simple but practical camo burlap, and decoys with quick to clip rigging.
After moving, we only put out about half of our decoys to save some time. Concealed ourselves as quickly as we could, and waited. I had almost written off the morning, so it was great when birds started to move and give us opportunities.
My buddy folded a green teal, but I was noticing an opportunity with the duck hunting kayak to get the sneak on, and flush some some birds. I left my buddy at the decoy spread, and pursued birds. I dropped a Bufflehead drake, and the pressure pushed birds toward my buddy at the decoy spread, where he was able to drop a Bufflehead hen.
A little more bird stalking in the duck yak gave me an opportunity to drop the fastest bird I've ever shot. Another Bufflehead drake went ripping low across the water, I set my paddle down, picked up my shotgun, gave it the most generous lead I've ever given a bird, and folded it. I was instantly satisfied, when it folded, and cartwheeled the surface of the water for fifteen feet.
The morning had gone from terrible, to one of the best mornings of my waterfowl career. No, I didn't limit, but I had done some of my best shooting ever, and on a day I had started to think would be fruitless.
My buddy added a Ruddy duck to his bounty, and the morning felt like an even greater success.
Sure, we had a bad start, terrible even, but we maintained positive attitudes, adapted, and turned the day around. We took home some ducks, and did some good shooting.
Really cold temps made staying warm hard. One issue I've had in really cold weather is wind and snow creeping down the back of my neck, and chilling me out. I bought a new camo balaclava, with a RealTree Edge pattern. Its longer than other balaclavas and leaves no gap on the back of my neck. I also bought a heavier weight, thermal underwear to stay warmer in my chest waders.
Tags: angling kayak, bufflehead, duck hunting, duck season, duck yak, hunting kayak, waterfowl
Comments