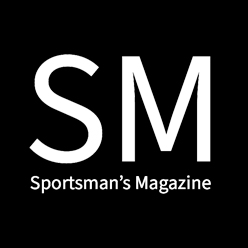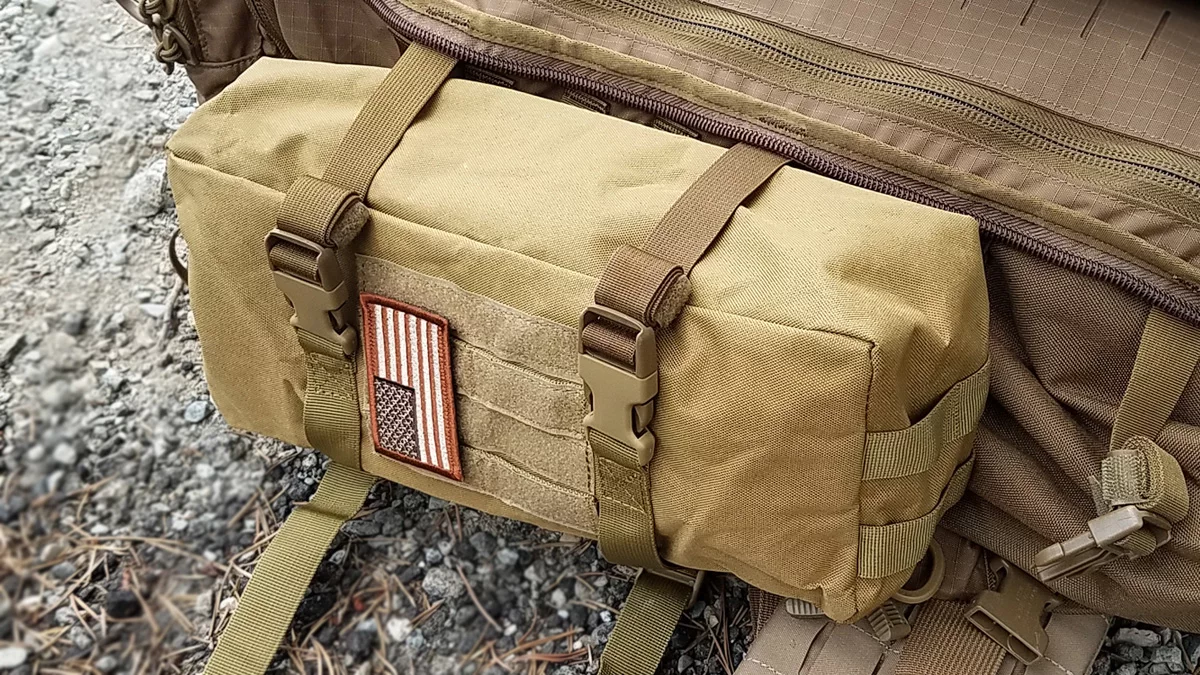 Dimensions
|
14 x 4 x 6 inches
Material
|
600D nylon
Closure Type
|
2 Way Zipper
Capacity
|
4 Liter
Color
|
Khaki
Features
|
2 Way Zipper
Quantity
|
2
Warranty
|
90 Day Money Back Guarantee
Country of Origin
|
China
Price
|
$23.99
After researching large volume Molle pouches, we decided to buy a 2 pack of WYNEX Molle Pouch Sling Bags and give them a try. The volume is what really enticed us to give them a try, as they each add an additional 4 liters of capacity to a Molle/Pals compatible pack, and we were interested in increasing the carrying capacity of a hunting pack. The dual purpose use as a standalone sling bag was somewhat interesting as well, but not the main factor for our purchase.
First impressions
The WYNEX Molle Pouches are made of 600D nylon, all the stitching is single stitch with a heavyweight thread, they are straight, and cleanly done. The attachment slings, and additional Molle webbing are all bar-tacked for strength. Overall the materials are durable, manufacturing quality is good, and there are only a few places that heavier stitching could add more durability to the pouch.
The size is just right to add about 4 liters of storage capacity to any Molle compatible pack, and the affordable two pack of WYNEX Molle Pouches adds 8 liters of additional storage to a backpack. For reference, each pouch is about the height and length of a cinder block, but about half the depth.
In The Field
We attached a WYNEX Molle Pouch to each side of an Eberlestock G1 Little Brother. Molle straps all over the pack make it easy to attach and secure the pouches . The attachment slings use a button snap closure, and keep the pouch securely attached to the pack, without any play.
Additionally, the WYNEX Molle Pouch's one inch compression webbing with buckles were a fit for the Eberlestock's buckle system, making it possible to use the buckles to add additional security. The only drawback to utilizing the buckles in this way, is that it faces the zipper toward the backpacker, so they end up facing the dirt when the pack is on the ground. Whether it's worth the attachment 'security' or not is subjective. We think the pouches, when fully loaded, don't really need that extra support. The compression webbing on the pouches, also just seems somewhat unnecessary.
Each WYNEX Molle Pouch utilizes two zippers, but they don't travel down the sides at all, making it slightly more difficult to access gear, than a design that would allow the pouch to open more like a book, rather than a purse.
When unattached from a backpack, the WYNEX Molle Pouch functions independently as a sling bag, or shoulder bag, with an included shoulder sling. The shoulder sling attaches to 2 nylon D rings, and adjusts from 26 inches to 49 inches. Standalone, the sling bag makes a great fishing equipment bag, camera equipment bag, or a replacement for a waist pack.
Three 4 inch by 4 inch pockets, with hook and loop closures, line the inside of one side of the pouch, helping secure small items like a wallet, keys, ID, lighters, hearing protection, or a small folding knife. We recently reviewed smaller EDC Molle pouches, and similar to those pouches, the WYNEX pouch materials have a more greenish tinge than some might prefer. However, the color fits in just fine with combinations of khaki, coyote tan, olive drab, or other common pack colors, and shouldn't hinder any sort of backcountry hunting performance.
Functionally, the WYNEX Molle Pouches did exactly what we had hoped. They provide the capacity we wanted, are easy to use, durable, affordable, and outside of a greenish tinge, aesthetically good. The pouches even include two rows of non-mil-spec hook and loop webbing on the front, for attaching other Molle/Pals compatible gear, or the American flag patches included with the purchase.
Conclusion
The WYNEX Molle Pouch Sling Bags are affordable, have a large volume, are durable, and have a great dual purpose design. The price point is pretty much unbeatable in terms of a pouch volume to price ratio, and the low price of $23.99 for a two pack means buying and trying the pouches for yourself is pretty low risk. We will use the WYNEX Molle Pouch sling bags on backcountry hunting trips, and will also use them as sling bags for short walk-in fishing locations. We think they are great value, and can confidently recommend that you give them a try.
Tags: molle pouch, WYNEX
Comments