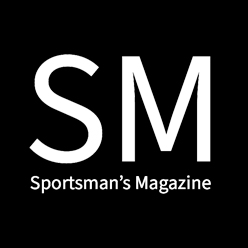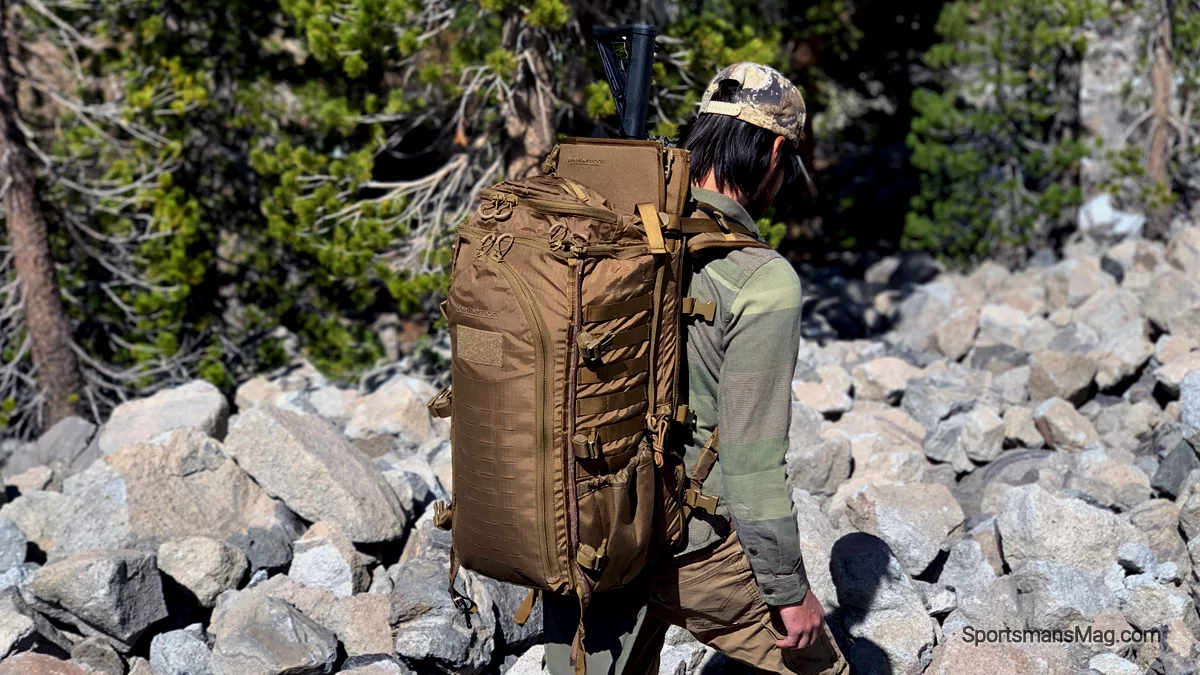 Use
|
72 Hour Bag
Features
|
Harness, Expansion Tunnel, hydration sleeve, radio rack.
Compartments
|
Full Front and Top Loading
Webbing
|
MOLLE/PALS Inside and Out
External Dimensions
|
23L x 12W x 6D inches
Internal Dimensions
|
22L x 12W x 6D inches
Materials
|
Cordura Nylon, Polyurethane lined
Weight
|
4 lbs.
Volume
|
1800 cubic inches
Price
|
$229
The Eberlestock G1 Little Brother is a stand-alone 3-day pack that can also be used with Eberlestock's J51 Warhammer, F1 Mainframe, or M1 Carrier packs/frames. We picked up the G1 Little Brother, in coyote brown, for multi-day backpacking, scouting, and hunting trips in the Eastern Sierra, and other rugged terrain. We also added the Endo G-Type internal frame, to give the pack more structure.
For short scouting days, the Voodoo Tactical Merced Hydration Pack has been our go to pack. However, the G1 Little Brother comes into its own on any excursion more than a few hours, and any trip requiring more than a few hours worth of gear and requisite storage space.
A few hours in the field carrying a rifle and wearing a day pack isn't intolerable, in fact, it's quite normal for light and fast hunting days. However, some excursions introduce more difficult situations, like loose scree fields, or technical ascents and traverses approaching low or moderate 5th class terrain. For those situations a weapon scabbard frees up hands, and also adds comfort for packing in and packing out.
While other Eberlestock packs, like the Phantom, Operator, and Gunslinger II have built in weapon carrying systems, the G1 Little Brother does not. It does have an expansion tunnel, for use with their A4SS Weapon Scabbard, and it's part of the reason we selected it.
We wanted a multi-use, multi-day pack that didn't carry the extra bulk or weight of a built in weapon carrier/scabbard when not needed, but the option to have one when needed. We did pick up an A4SS Weapon Scabbard, in the matching coyote brown color, for an exclusive review on that click here.
In The Field
All the straps on the G1 Little Brother were very easy to adjust. It was a breeze to get the pack to sit securely, in the right spot, while maintaining good mobility. The amount of adjustability also allows for proper fitment of both smaller and larger torsos.
With and without the A4SS weapon scabbard, the fitment remained perfect, and load distribution was great. The length and adjustability of the weapon scabbard mounting system, allows it to be mounted at a height that still leaves plenty of room for high stepping and down stepping on steep terrain without obstruction.
The large top and full front loading panels makes gear very accessible. The brain of the pack is large enough to hold a lot of small items, with quick access, and the sheer number MOLLE/PALS attachment points makes it possible to expand both carrying capacity and versatility, with the near infinite number of MOLLE compatible packs and accessories on the market.
Outside of wanting a hip belt to comfortize carrying heavier loads, we did not have any major criticisms about the G1 Little Brother. It is important to note that we chose the G1 Little Brother specifically for multi-day multi-use trips, and weren't looking for a 24 hour assault bag, nor were we looking for a dedicated meat carrier, or ultralight bag.
Our expectations were very clear going into the review of the G1, because we researched then selected a pack that looked like it would meet our expectations. The Eberlestock G1 Little Brother met those expectations, exceeded them in some ways, and only came up short on the hip belt situation during our field use.
Conclusion
Standalone, the G1 Little Brother is a great multi-day multi-use pack. The pack, for our intended use, would have received nearly perfect scores if it weren't for a few minor things. At the price point, we feel any pack over a 20L capacity, meant for multi-day use, should include a hip belt.
The recommended HBSS hip belt can be added to the G1 Little Brother, and we would have for about $30 more dollars, if they were ever in stock. A lack of hip belt availability seems to have plagued Eberlestock and many pack owners, for at least a full year.
We resorted to purchasing another brand of hip belt, to make carrying heavier loads more comfortable, instead of holding our breath that Eberlestock hip belts would all of the sudden become available. Without a hip belt, the pack takes a lower score in the comfortability and included features metrics of our review.
For the size and strength of the pack, the weight is very reasonable. We even think it would have been reasonable to reinforce the bottom from wear, with their PU coated material, increasing durability while also increasing the weight an acceptable amount.
The G1 Little Brother combined with the A4SS Weapon Scabbard has sufficient amounts of space and flexibility, is very durable, and more affordable when compared to a similar set of products from other manufacturers.
As mentioned before, it can be attached to a couple Eberlestock frame carriers to take advantage of their frame and carrier systems, making it more suitable for a pack out situation, than it is standalone. Especially without a hip belt.
Durability, practicality, and flexibility seem to be the name of the Eberlestock game. With many expandable options, like frame carriers, saddle bags, batwings, weapons carriers, and duffels, Eberlestock offers some form of a system or pack option, to meet almost anyone's specific use.
Tags: eberlestock, hunting pack
Comments