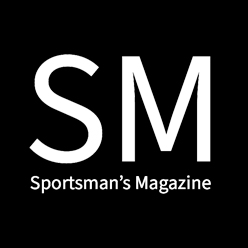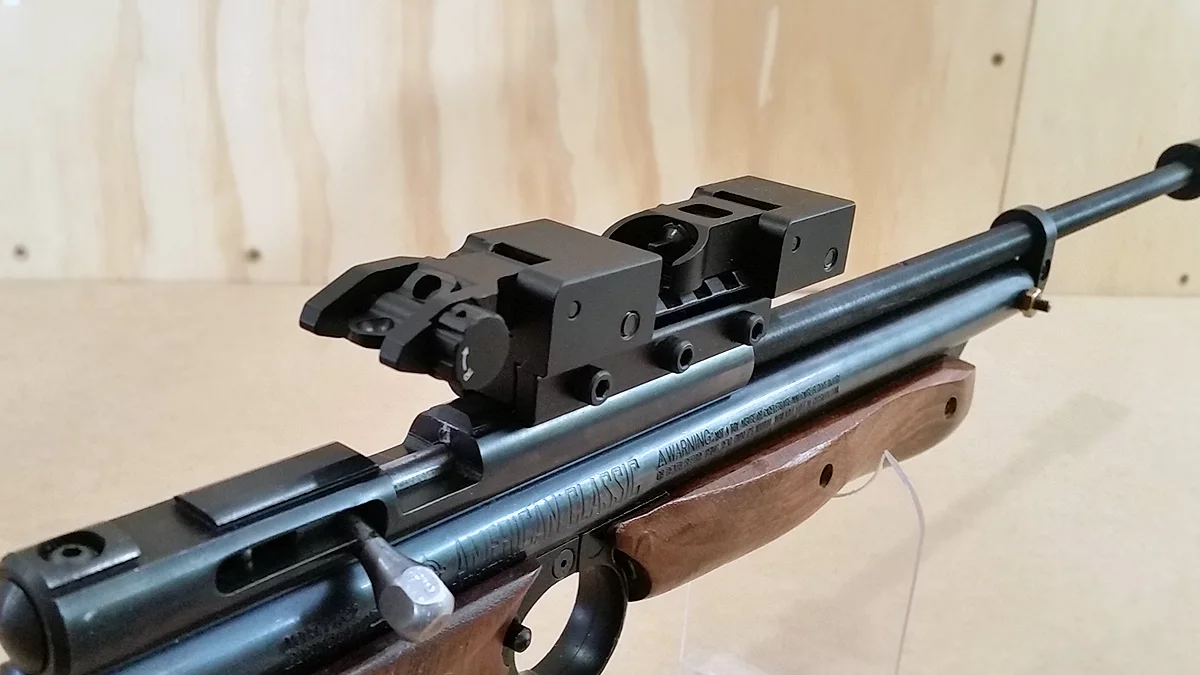 If you want to mount optics to your air gun with a dovetail, you'll need the appropriate air gun optic mounts. Many air guns use a 3/8 inch dovetail, and while many companies are incorporating picatinny or weaver mounts on higher end air guns, it's not the standard yet.
Mounting fixed sights to a Crosman 1322, 1377, or 2289 can be a little bit of a pain, or egregiously expensive. A Crosman LPA Rear Sight alone, is a $60 fixed sight. That is more than a stock Crosman 1322 air gun. Fortunately, there are better options, including some that allow you to mount high quality fixed or flip up sights meant for real firearms.
There are two routes you can take when it comes to mounting optics. You can mount a scope using scope rings designed with a 3/8 dovetail base, or you can mount an intermediate dovetail to picatinny/weaver rail adapter and mount standard picatinny/weaver options.
Option 1: Mount it Directly
While I've done this, and it helps to keep costs down, it is a little limiting. Other methods allow for more flexibility, but direct mounting works.
Buy a 1 inch Scope Ring with 3/8 inch Dovetail Base
Option 2: Mount an Intermediate Dovetail to Picatinny Rail
Depending on your model of air gun you can use a one or two piece dovetail to picatinny rail adapter. The absolute best option is the 'Sniper' dovetail to Picatinny rail adapter. Its manufactured by Presma, and fits 9mm to 15mm dovetails. It's very solid, will not move, and adds 3.9 inches of mountable picatinny rail. It's a solid platform for adding compact flip up sights, like Feyachi flip up sights, or a Bushnell TRS-25 Red Dot Sight.
Buy a 'Sniper' dovetail to Picatinny rail adapter
Buy a Snap in dovetail to Picatinny adapter.
The Crosman 1322 shown below has $30 worth of optics attached to a $10 dovetail to picatinny adapter. Its a solid, lightweight backcountry set up, for less than the cost of a single rear Crosman LPA iron sight.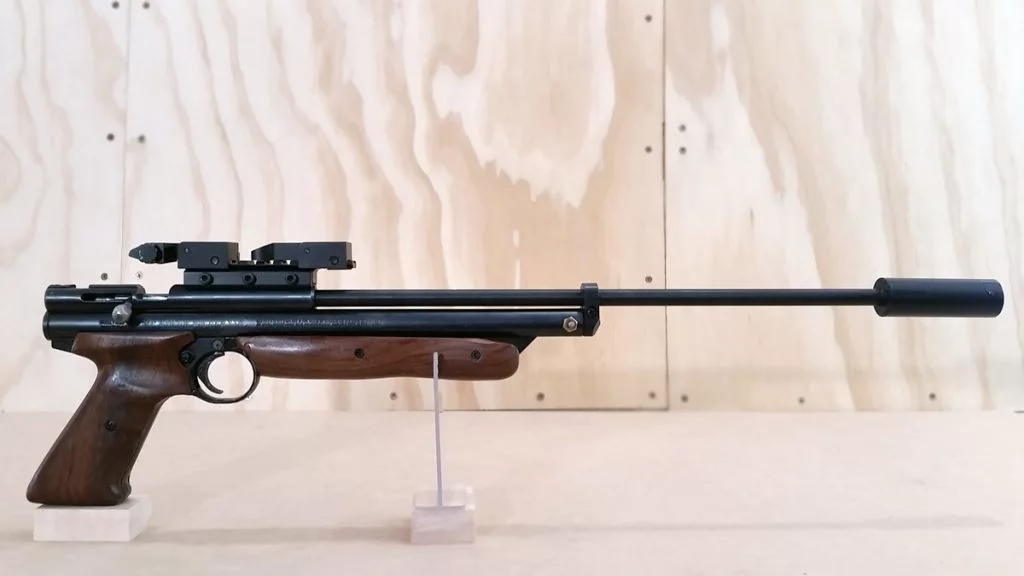 Tags: Air Gun Mounts, crosman, Dovetail Adapter, optic mounts, Presma
Comments