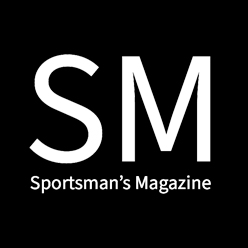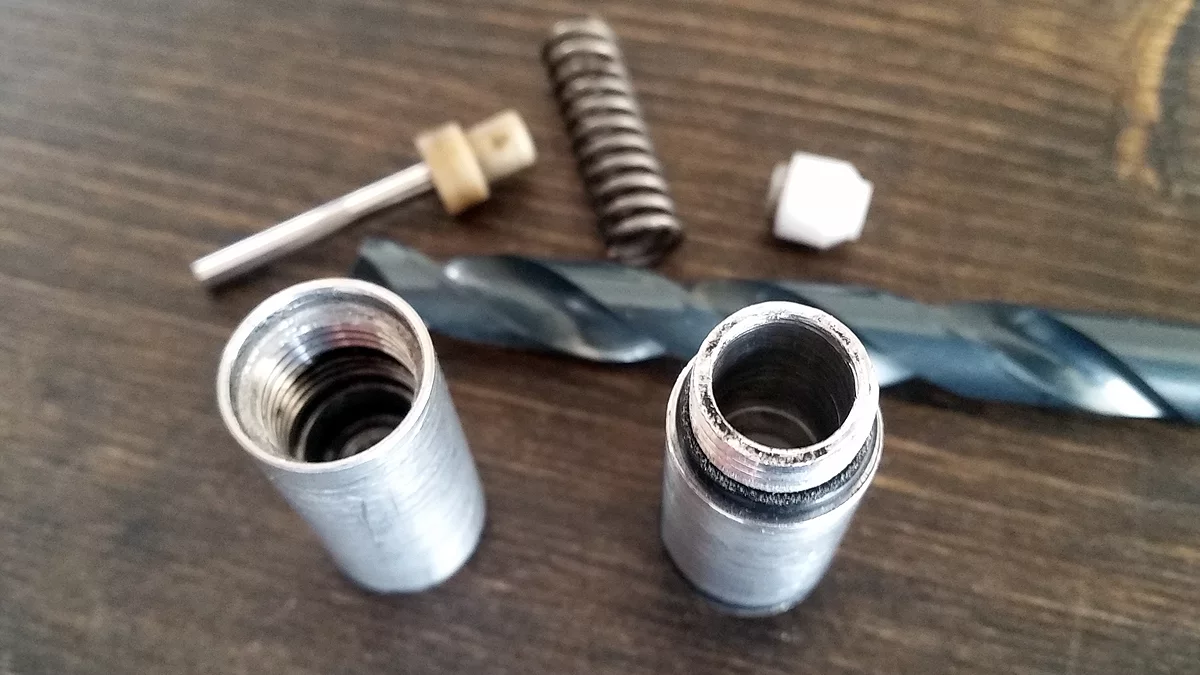 Looking for a simple 1322 Power Mod? With a steel breech, the Crosman 1322 can be over pumped for more power. However, a larger air volume will increase the amount of energy the 1322 can store. Longer and better valves, like the Alchemy Airwerks valve, can achieve an increase in power, and can be purchased on eBay.
There is a crude DIY method to increase volume about 7%. It requires a 25/64 drill bit, a drill press, and a drill vise.
The original internal diameter of the valve cylinder is about 3/8″ or 24/64″, which equates to an internal volume of .39 cubic inches. Boring out the diameter to 25/64″ increases the internal volume to .42 cubic inches. Or a 7% increase.
Warning
Trying this DIY method of increasing the cylinder valve's internal volume can ruin your cylinder valve. You can also hurt yourself if you aren't careful. Its not something that should be tried without a drill vise, and drill press. Sportsman's Magazine and its authors, are not responsible for damaged parts, or injuries that result from using the 1322 power mod mentioned.
Mod the Valve
Place the valve in the vise, and carefully align the valve with the drill bit, so that the drill bit is perfectly centered. Make sure the bit is securely chucked, and the cylinder valve is secure in the vise. Lubricate the bit and valve with a cutting oil, almost any lubricating oil will work.
Carefully advance the drill bit. Be absolutely sure the drill bit is not off-center. Frequently back the bit out, clear the aluminum shavings, add lubrication, and advance the bit.
Frequently check the depth, or measure and set a depth gauge if your drill press has one. Drilling too far will destroy the cylinder.
The Crosman 1322 is a favorite platform to modify and tinker with. Our simple 1322 Power Mod uses stock parts and some precision drilling, to achieve a 7% increase in air volume. It won't make your Crosman 1322 twice as powerful, but its one small step in the right direction. Let us know what you think, or if you have any questions.
Tags: 1322, air gun hunting, crosman, Crosman 1322, Cylinder Mod, diy, Power Mod, upgrades
Comments