First Lite Catalyst Soft Shell Jacket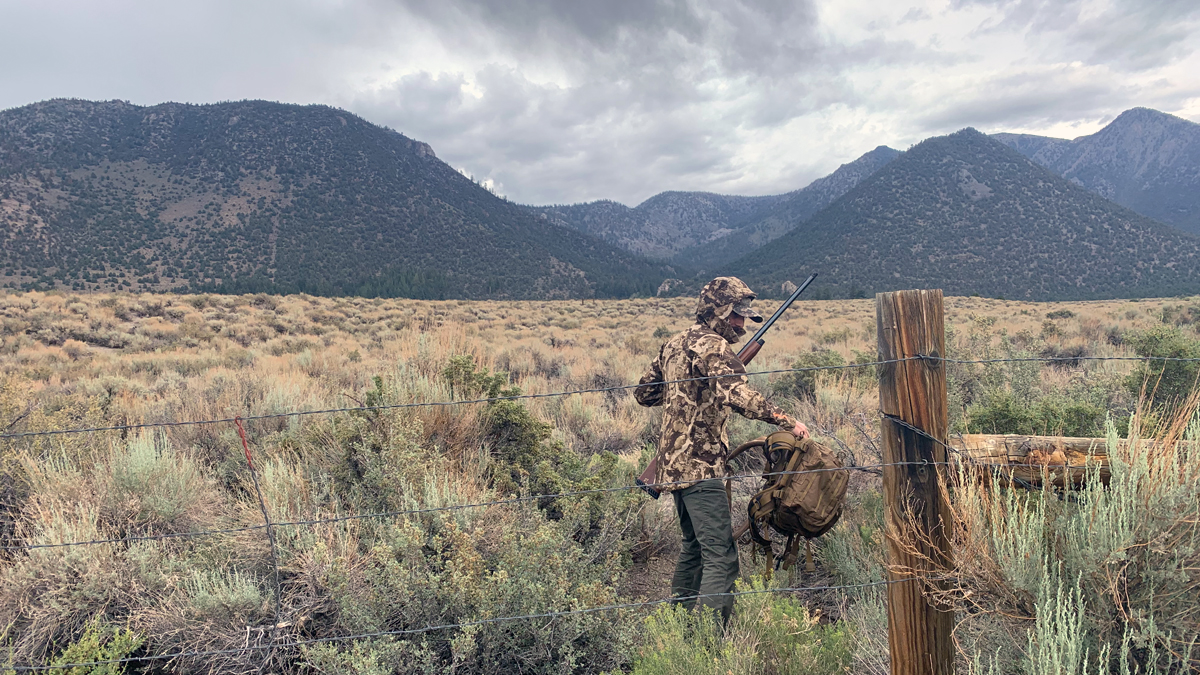 Photo Credit: Keith Knoxsville
Color
|
Cipher Camouflage
Material
|
Face - 88% Polyester / 12% Spandex | Back - 100% Polyester
Type
|
Soft Shell Jacket
Layer
|
Outer Layer
Temp. Rating
|
20F-45F(Active), 45F-60F
Features
|
Quiet Construction, 3D Turret Hood, Wind Blocking, Repels Snow/Rain
Pockets
|
2 Breast Pockets, 2 Hand Pockets
Closures
|
YKK Full Zip
Fit
|
Athletic
Size
|
Small
Weight
|
19 ounces
Country of Origin
|
Imported
Warranty
|
Manufacturer's Defect / Discretionary
Price
|
$240
The First Lite Catalyst Soft Shell Jacket is our first foray into First Lite's product offerings. We were interested in testing a quiet and comfortable jacket, with good breathability, mobility, and protection from the elements common on high sierra hunts and eastern sierra waterfowling.
First Impressions
At first glance, it looks like the Catalyst is as awesome as you would hope from a $240 soft shell. The cipher camouflage pattern is a great match for alpine granite and tree line vegetation, as well as sage and juniper inclines, alpine meadows, and the sage covered foothills of the Eastern Sierra
Upon more scrutinous inspection, the construction looks to be all-around solid, and the materials, high quality. There are no frays on materials or stitching. Every seam looks tight, and even. Stitches at the zipper are concealed and all the stitching looks solid and tight everywhere on the jacket.
If you have any sewing knowledge, then you know that there is a wide range of stitching patterns, with different stitch lengths, widths, and purposes. Some are meant to stretch, others are meant to create clean tight seams, others keep fabrics from fraying at the edges, but many provide a combination of those strengths and uses. First Lite's stitching choices for the soft shell are very appropriate for the locations and materials, and the stitching quality is very high.
In The Field
The Catalyst Soft Shell has a full front zipper, making it easy to put on and take off. The zipper didn't suffer from any binding or stickiness over more than 20 days of hunting and some days of casual wear.
Two chest pockets and both hand pockets have zippers. One chest pocket is flush, while the other use a small overlap to ensure a good seal from the environment. However, the pockets are mesh-lined, and while it may be a personal and subjective opinion, our only real criticism is that the pockets would be better if lined with a normal solid breathable fabric liner, instead of the mesh. The small size Catalyst jacket fits a slim but athletic 5'7″ build with a +4 ape index very well. The sleeve length is long enough that it does not creep up the arms past the wrist while drawing a bow to a full draw.
Although the fit is very good in general, with arms fully extended overhead the jacket rises high enough on the torso to desire just a tiny bit more torso length. Lifting arms overhead, shouldering a rifle, and even drawing a bow, is easy, and just like First Lite claims, it's very quiet. First Lite hunting apparel is definitely in an elite tier of camouflage and hunting apparel, and an obvious upgrade over low to mid-tier camouflage and performance brands, like Cabela's RedHead or Underarmor's limited camouflage offerings.
We used the Catalyst on a ton of scouting trips, and multiple outings for deer, dove, bear, grouse, and coyotes. The camo worked exceptionally well at many different elevations, on and below the slopes of the Eastern Sierra. We managed to get the Catalyst quite dirty, and even saturate portions of it with blood while field dressing game. Fortunately, dirt and blood were washed out of the fabric, with no special soap or effort, using the recommended washing and drying method.
We used the Catalyst on a cold morning bear hunt, and while active it was warm, but when sitting still in below-freezing temperatures, it was just a tad cold. That experience matched the suggested temperature ranges for the softshell to a tee. It seems like many manufacturers, especially when it comes to layers and sleeping bags, overstate their comfort ratings, so it was really refreshing that First Lite delivered exactly what they advertise. That type of honest rating makes it easier for a consumer to plan and prepare for trips with the appropriate layers, versus freezing one's ass off and being severely irritated and disappointed.
Conclusion
The Catalyst Soft Shell jacket is warm, for the marketed temperatures range and use, breathable, and quiet. Short of wanting a pocket liner and a tiny bit more torso length, the Catalyst doesn't leave a whole lot more to ask for on its own. Of course, for extreme cold, you'll still need to layer properly, which is a skill every hunter, angler, climber, and mountaineer should know anyway. First Lite does offer insulated outer layers, like puffies and rain jackets, if that is what you are looking for, but that isn't why we purchased and reviewed the Catalyst.
What do you get with the First Lite Catalyst over lower-tier products? You get an improvement in materials, quality, comfort, and performance in a lightweight package that uses a really good camouflage pattern for western hunts. This is why we have no problem recommending the Catalyst jacket to somebody looking for a premium mid or outer-layer soft shell. We also really like the cipher camouflage pattern, and confirmed its effectiveness on a successful bear hunt this season.
Tags: camo, first lite
Comments