DefendTek Tactical LED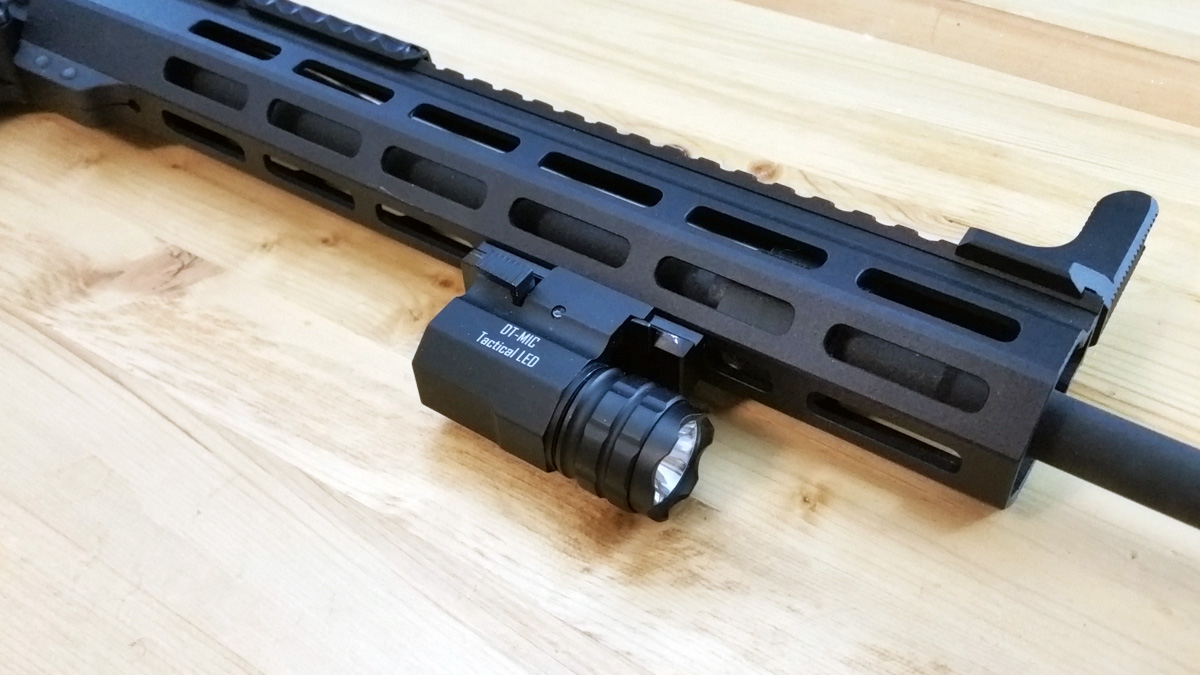 Photo Credit: Keith Knoxsville
The DefendTek Tactical LED, model DT-M1C, is a low cost 300 Lumen tactical flashlight that uses rechargeable batteries, and allows you to toggle a strobe setting.
While on a trip away from home, my girlfriend prevented a home invasion. I decided that we needed to immediately improve our home security, and defensibility. We have firearms ready to use at a moments notice, but the ideal situation would be some sort of warning, and the ability to see in the dark, or even dissuade home invaders.
I got the DefendTek Tactical LED, model DT-M1C, because it is a compact tactical flashlight that fits on my Springfield XD, but can easily swap onto any picatinny rail, like the M-LOK rail on the underside of my AR15 NBS Free Float handguard. At $24.95 on Amazon, its a hard to argue against purchasing one.
Features Include:
The DefendTek Tactical LED, model DT-M1C, is a compact model.
Strong aluminum construction
300 Lumen Cree LED
Strobe and Steady Light Modes
Easy to operate quick release
Uses 3v CR2 Rechargeable Batteries (Includes 1 non-rechargeable)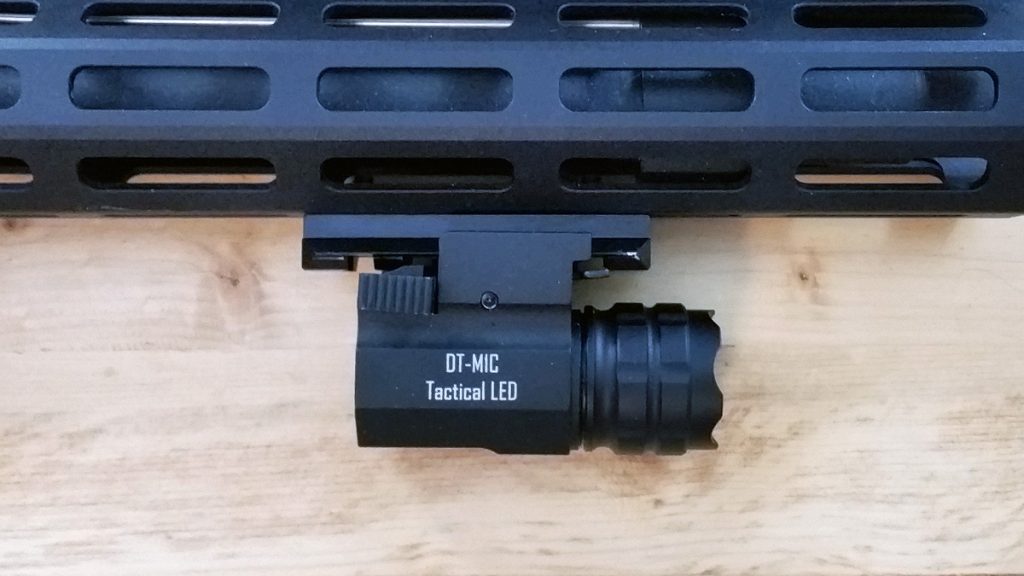 Pros:
Durable
Bright. I chose 300 Lumens, because any brighter, and it could blind the operator.
Strobe or Steady Modes, let you disorient a target or just illuminate a them.
QD rail mount design
Uses common CR2 Rechargeable Batteries
Low Price, great value, does not break the bank. Leaves you with money to buy additional batteries and a charger if you don't have one already
Cons:
The option of steady or strobe modes is great. However, how you select the mode leaves a lot to be desired. Pushing a lever turns on the light in steady mode. Turning it off and then on again starts the strobe mode. You can not choose the mode separate from toggling the power. A better design would separate the functions.
Overall
Its a solid quality tactical light, with lots of features. There are some things to be desired, like mode of operation selection, however it can't be beat for the price. The price point leaves you with room to buy additional CR2 batteries and a charger. I really wish DefendTek would update the light, because I'd happily buy the next generation with my minor gripe addressed.
Alarms
We also added a bunch of really simple, but effective door and window alarms. If you are interested, I use these, everywhere. If one goes off anytime it shouldn't, then whatever caused an alarm to trip will be immediately met with a firearm carrying the DefendTek DT-M1C.
Tags: compact, DefendTek, flashlight, home defensive, LED, picatinny, tactical
Comments