12 Foot Pounds, 600 FPS Plus, Crosman 1322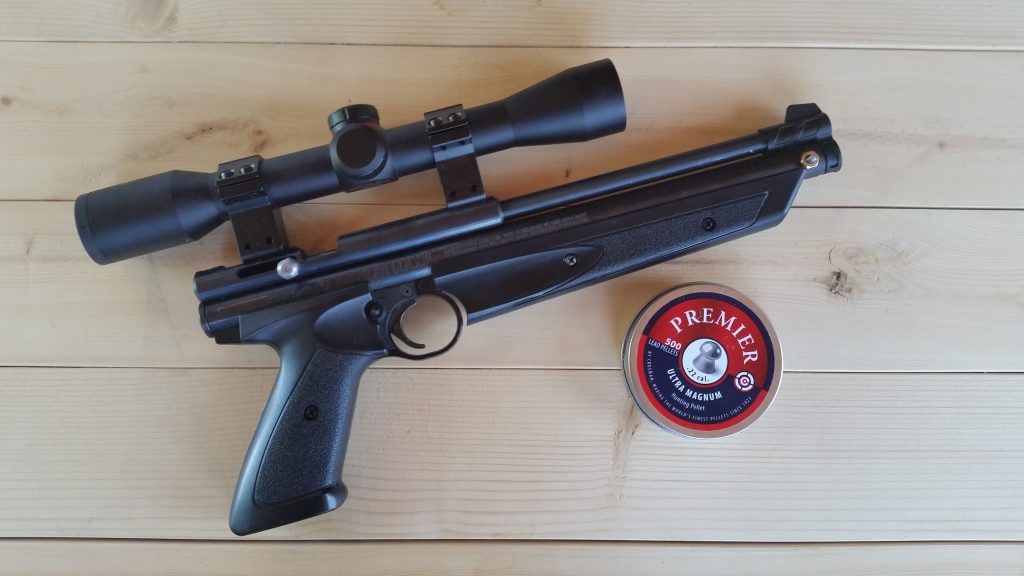 Photo Credit: Keith Knoxsville
In the quest for 12 foot ponds of energy, I decided after all the modding to my Crosman 1322, that I would over pump and see what I could generate in terms of power. I originally expected that I was going to have to increase the barrel length to get to 12 foot pounds of energy. As it turns out, it is achievable without a longer barrel, some increased air cylinder volume, and a steel breech. But just barely.
Over pumping resulted in shot strings that were over 600 fps with 14.3g Crosman premier domed and pointed, pellets. My highest that I could record is the 618 FPS.
The sweet spot for consistent shot strings for my pistol now lies around 16 pumps, for over 580 fps. I've taken rabbits past 65 yards with the Crosman 1322 in Wyoming winds, and I have no ethical or moral qualms with the dispatching energy at even greater distances.
In ideal conditions, I'd like to use a rest, or shooting sticks, and try to take a rabbit or grouse, past 100 yards. I'm still toying with the idea of a few more inches of barrel length so I don't waste air, but am not sure I want increase the gun size and decrease the backpack portability of the pistol.
Tags: 12 fpe, 1322, crosman, mods
Comments