High Sierra Fishing Report (SMFR)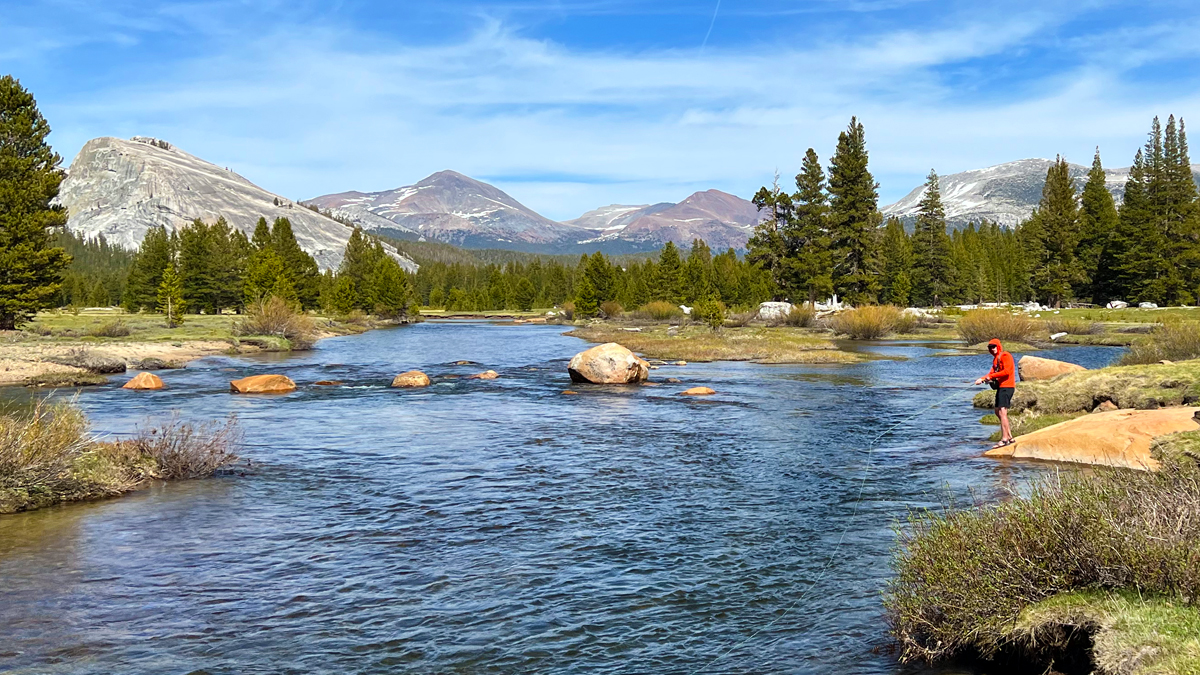 Photo Credit: Keith Knoxsville
From the Editor:
It took a while for us to get around to publishing, we're sorry, and figured it better a little late than never.
Things are heating up in the Eastern Sierra's high country! A low snow year and warm temperatures allowed us to check out a few locations over the past couple of weeks. We discovered that dry fly season is already underway in the alpine lakes and streams. Now is the time to get into the mountains, and here's what you'll need to know to hook some hungry high country trout.
First, be aware that the only lakes that are completely thawed at this time are those below 11,000 feet. Luckily, that's where many of the Sierra's larger lakes are located. If you plan to cross any high passes to get to a specific area, be prepared to encounter snowfields and the potential for a stray thunderstorm.
We observed trout actively surface feeding everywhere we went, so you shouldn't have much trouble slinging dry flies. Elk Hair Caddis, Pale Morning Dun, and Parachute Adams all worked pretty well and the Purple Royal Para Wulff seemed to entice some of the pickier fish. It's always a good idea to bring along a variety of nymphs and streamers for when the fish aren't surface feeding or the weather changes to cloudy or windy. Brightly colored Copper Johns and Zebra Midges, and small to medium streamers are typically effective.
Be prepared for the high altitude and the normally cloudless Sierra days by bringing sunscreen, and sunglasses, and consider a sun shirt and a hat. Extra layers, like a wind/rain jacket, are always a good idea. The snow is still melting so plan for wet, muddy trails and consider waterproof hiking boots or shoes. Always be sure to check the weather before heading into the high country.
Recommended Gear:
A 5wt, 9ft rod and reel combo or Try a Tenkara Rod
Mountain Hardwear Crater Lake Sun Hoody
Suncloud Polarized Sunglasses
Size 18-20 Parachute Adams dry flies
Size 16-18 Elkhair Caddis dry flies
Tags: fish report, fishing, fishing report, high sierra, smfr
Comments