Waterfowl Concealment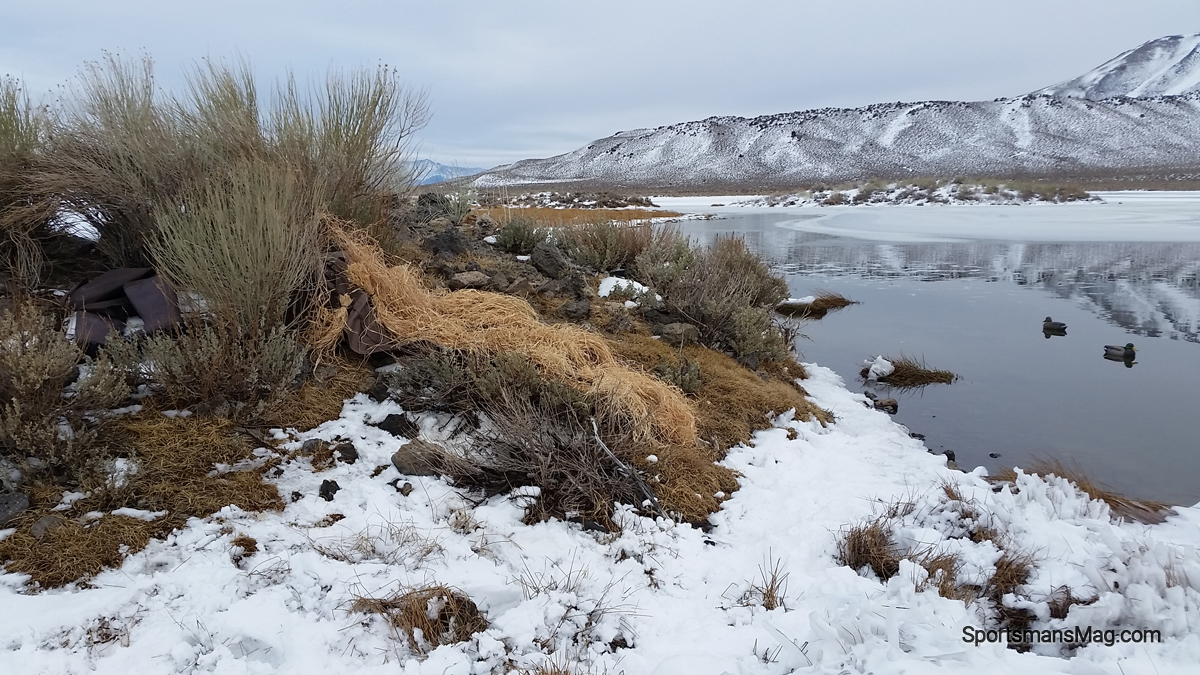 Photo Credit: Keith Knoxsville
Blend In
Camouflage everything. This isn't just about you and your personal gear, it means your blind too. The best concealment is a natural one. Vegetation or artificial netting, grass mats, raffia, and corn stalks, used to brush a blind, should match the local vegetation. It seems like a no-brainer but think about where you will hunt, and what would make blend in best. Also, work with the terrain. A tall blind set up in short vegetation, doesn't look natural, regardless of how well the camouflage matches the vegetation of the environment.
Don't Shine
I am a fan of the natural walnut and black gloss barrel and receiver of my 12 gauge Benelli Montefeltro. But it isn't the best shotgun for waterfowl hunting. Fortunately, self-cling wraps, like Gear Aid Camo Form cling wrap provide a fast, affordable, and effective option for camouflaging guns, and any other equipment that isn't well camouflaged. Cling Wraps have an added benefit of variety. Buying a couple of wraps for snowy conditions, grassy conditions etc. give a versatility to your weapon to blend in to many surroundings
Don't Move
Like a flash of light, movement, even in a blind is a fast way for migratory birds to identify something unnatural is happening. So don't move more than you have to.
Be Quiet
Human voices aren't natural sounds to birds. Like a bad sheen, and movement, noise is a good way to scare of birds.
Concealment Equipment Tips
Birds have the ability to see into a range of the UV spectrum that humans cannot. This makes the sheen of the sun on your skin more visible to them, and an obvious tell that there is danger on the a spread of decoys in front of them. Wearing hood, or a hat and mask combination is an effective way to avoid being seen.
King's Camo® Hood Mask
Hard Core® Men's ArcTech Fleece Ulti-Mask
Cabela's Camo Face Mask Cap
Layout blinds are a versatile option for hunting waterfowl. They bascally come in two varieties, a lot of different colors and materials, and a rage of costs.
Framed Camo Pattern Option – $249
Bulk Decoy Club Lightweight Field Hunting Layout Blind – $89 This is the blind used in the featured photo, brushed with raffia grass. It is really light at 4 lbs, and can be used to transport up to 18 decoys, and a tiny bit of equipment.
Tags: best, camouflage, concealment, duck, hunting, layout blind, waterfowl
Comments